This is a Bottlehead Quickie 3s4 tube preamp converted into a hybrid tube/Class D amplifier. A Sure Electronics TPA3110 Class D amplifier board (5 to 8 watts) was added. The dual inputs of the stock Quickie were removed and Dayton Audio 5 way binding posts were put in their place. Gold RCA connectors were added for the single input. The Quickie runs off the stock battery supplies, which consists of the pictured D batteries and 9 volt batteries. The amplifier board runs off a separate 12 volt supply. Either eight AA batteries or a 12 volt SLA battery. This is a completely off the grid option.
This quickie has the upgraded chokes. The chassis is maple ply.
The 3s4 tubes are known for their microphonic nature. I'll include the stock GE tubes and a set of NOS Mulllards, which I found to be my favorite of many I tried and the least microphonic.
$175 plus actual shipping. Price includes AA battery pack/cord for amplifier power. SLA battery is best sourced locally due to additional shipping weight.
I can include one for an additional $25 and shipping may go up.
U.S. Sales only please. Shipping should be about $15 to $20 to anywhere in the lower 48. Paypal only please. I'll pick up fee.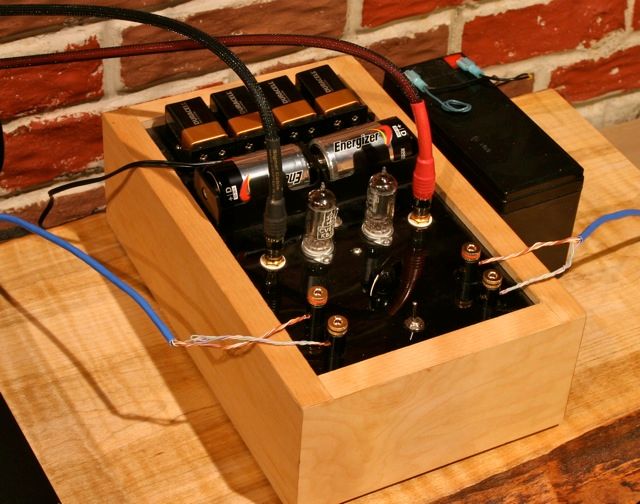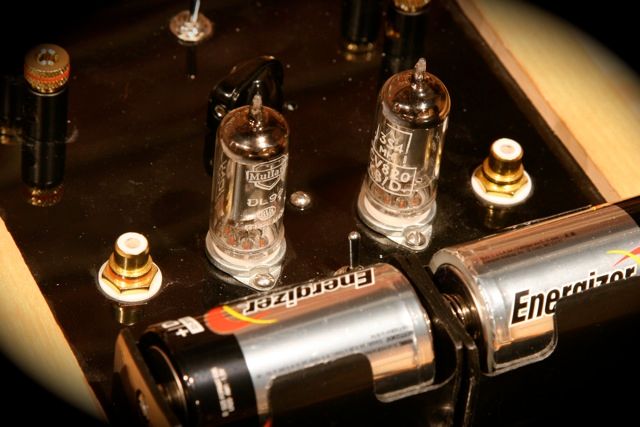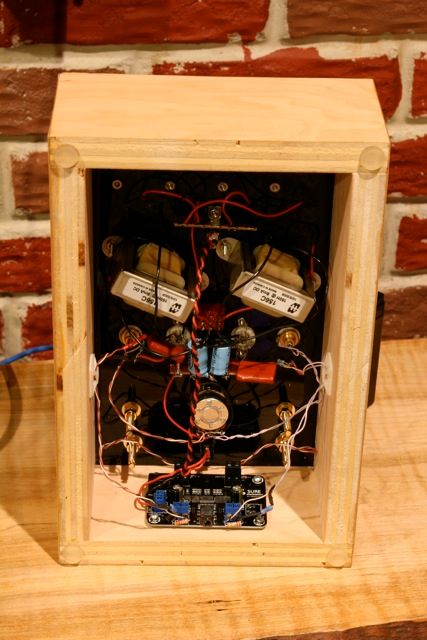 Status

This old topic is closed. If you want to reopen this topic, contact a moderator using the "Report Post" button.