BIGINNER'S CFA 150w amplifier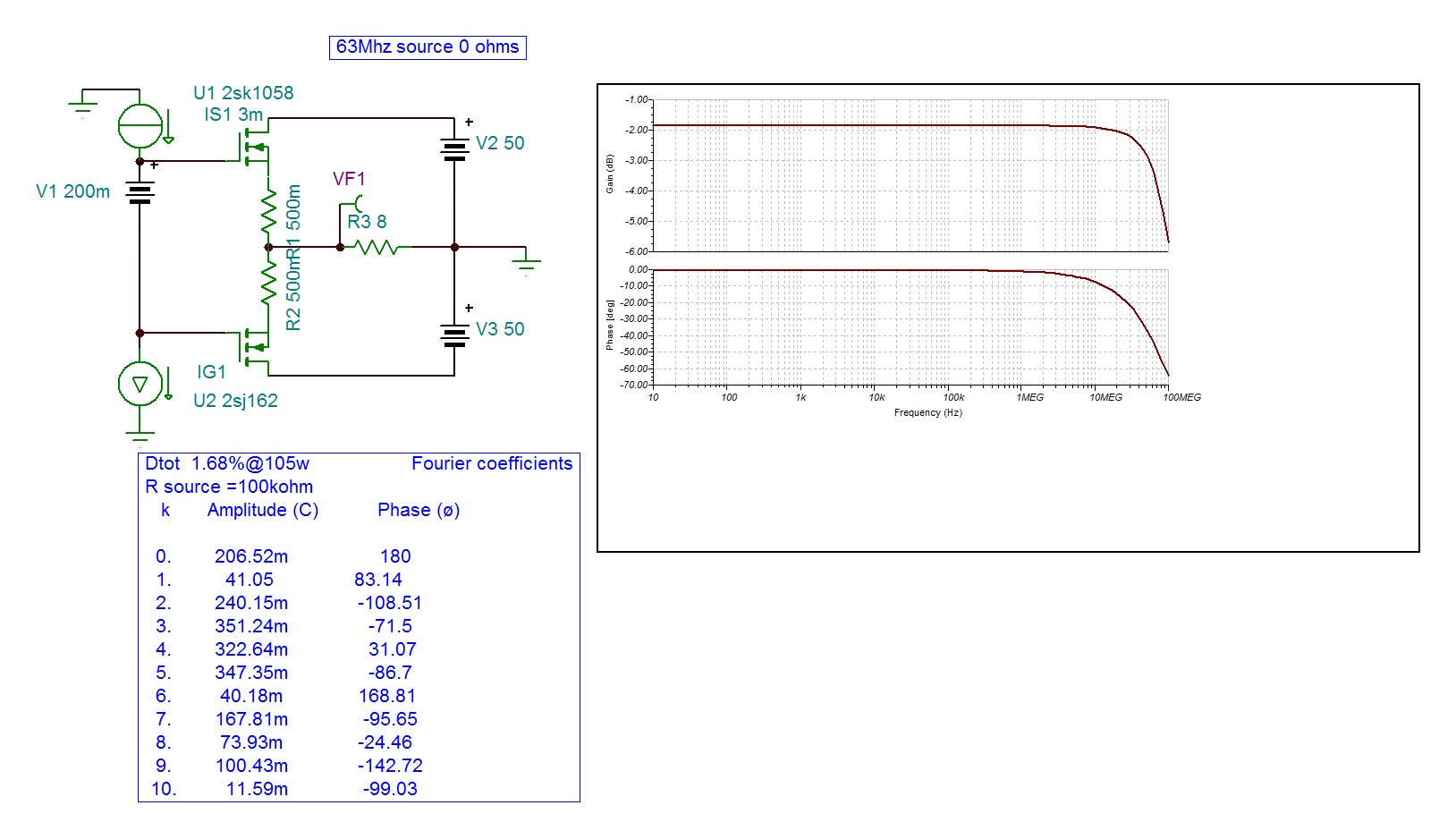 This my ever first CFA amplifier. To start with I chose the most basic topology but simplifying further the output voltage follower with a pair of complimentary lateral MOSFETS. This circuit has just born and needs some work . I looked around for a similar circuit to learn from , I submit it to your advice .
Last edited:
Why make things complicated when simpler functions better hæ. By eliminating the cascodes and replacing the mirrors with driver transistors I get even better distortion numbers. The open loop frequency now is 66khz!.
Last edited:
150w bootstrapped
By bootstrapping I could higher the output to 150w 0.5% , but the PSRR became 45db . So I modified the low level filtering .
If someone can explain me what I get better of using Diamond input stage.
Last edited:
Status

This old topic is closed. If you want to reopen this topic, contact a moderator using the "Report Post" button.