In some earlier threads I've mentioned this. Now I finally got them. Some pictures for sharing:
Front, for 3 x 18" woofers, overall about 1.2m wide by 1.1m high.
Braces on the back: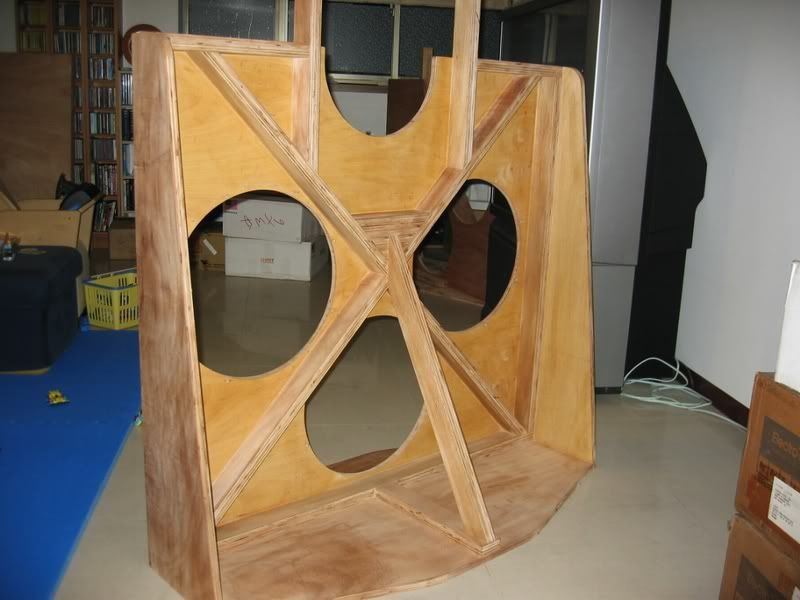 Trial fit with Oris 150 mid horn: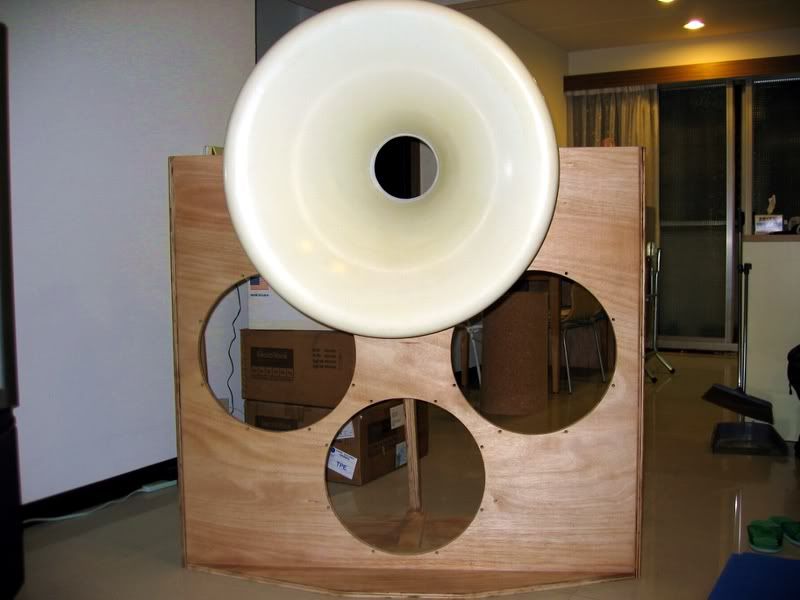 With drivers, two Eminence Sigma Pro18, and one EV DL18W: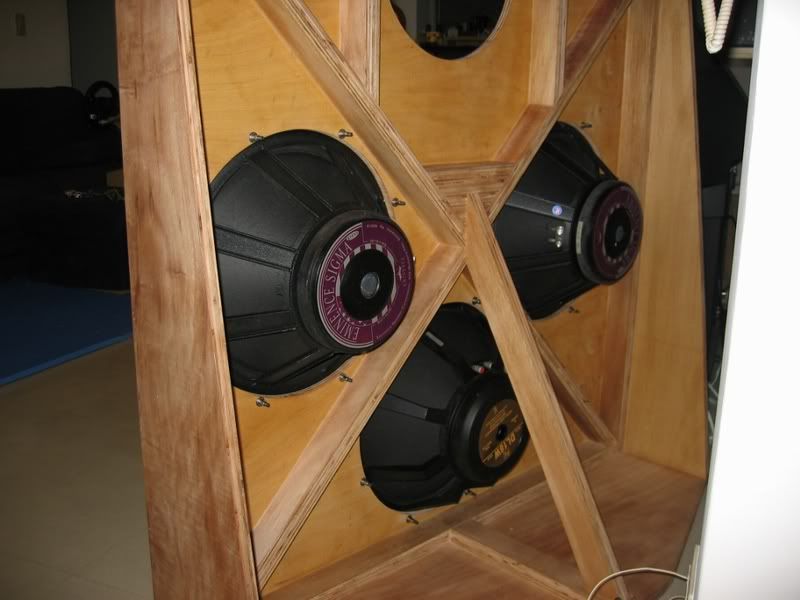 Overall view (without mid-high):
53" TV looks so small in between these monsters. And this tiny living room is also way too small, oh well...
I'll need some more time and effort to get them work. To be continued....