A failed opto sounds reasonable. A good but not conclusive test is to measure the volt drop across the LED part of the opto when it is supposed to be on. A good LED will drop around 2 volts give or take. If its open circuit then you will see a much higher voltage across it.
You can turn the bias as low as you want too and in all probability it won't make any audible difference. 30 mv is only around 60 milliamps current though (still small) so I would just set it up as per the recommendations.
The higher the bias, the more output can be delivered in Class A but at just 60 ma current its all academic anyway. 60ma or zero milliamps, it won't affect the actual power output at all. For an amplifier of this sort to run in Class A would need a bias current of around 10 amps
Thanks for all info , compared both channels one working at increased 100ma bias and one on 5mV without dynamic switch.
I didnot hear no difference on low freq like 100hz maybe very little audible on 10 000hz or up.

Yesterday i turned working channels dynamic adjust down to minimal 10mV.
This is best material i have found about denon optical class a
Google'i tõlge
It seems extremely small distortion difference.
Vanishingly small I would say.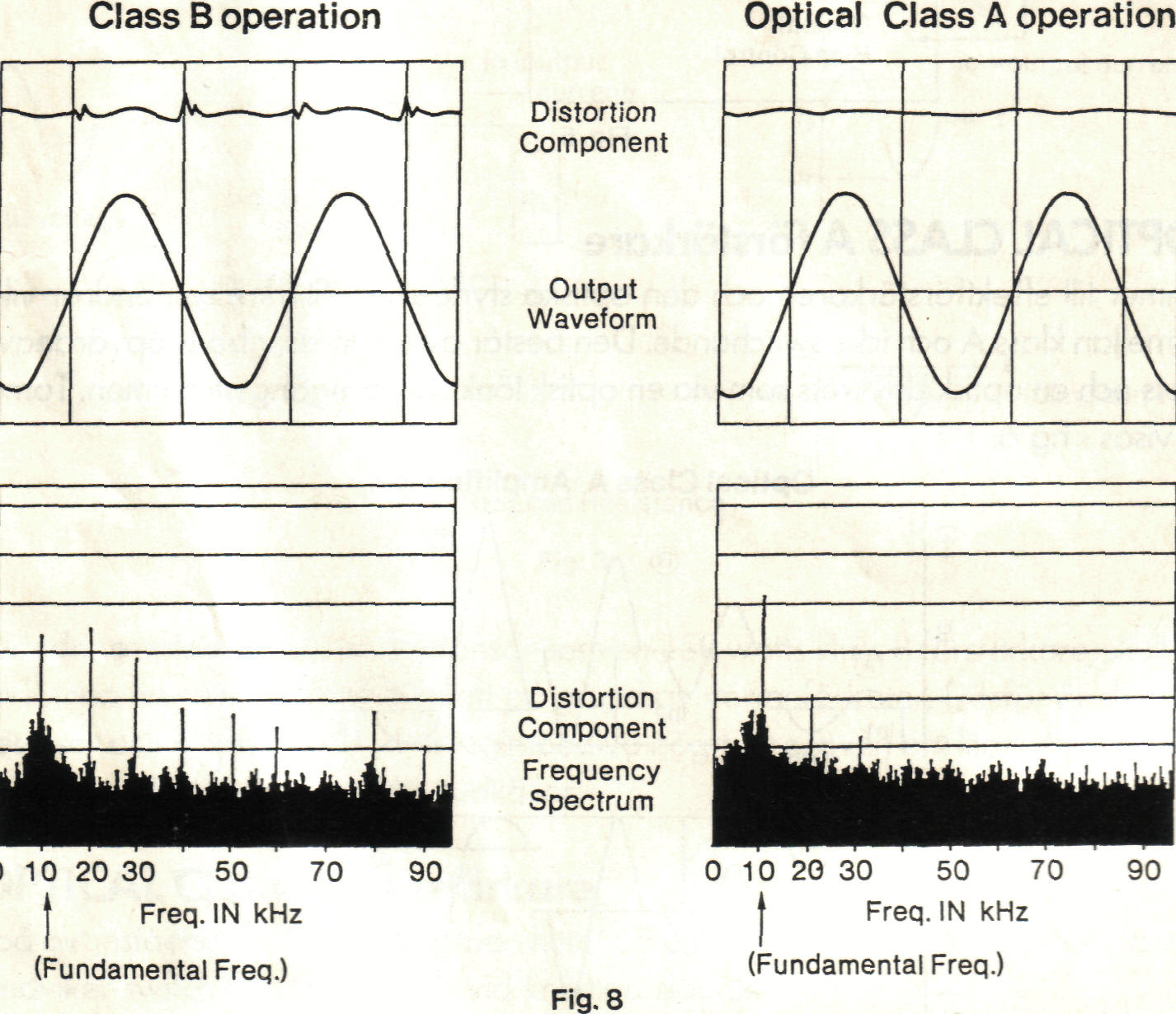 I dont know test conditions but if i drag one part of image on another i see that it increases distortion peak at around 10 000khz and reduces overall. Does class B mean no bias voltage?
Last edited:

Without knowing the vertical scale its a bit meaningless really, but class B can easily achieve 0.005% at 10Khz.

Yes, the definitions get blurred.

Class B means each device conducts for half the cycle with no overlap. No mainstream audio amps are true class B and those that describe themselves as such are really class ab where a little bias current flows all the time (like yours).

Class A means the output devices NEVER cut off and current flows all the time. Class A falls into different groups such as single ended and push pull but the same applies. Either of the ouput devices must never reach cut off. So that means any class A amp has huge quiescent current flowing all the time. Amps (like yours) are not class A by any accepted definition. Same goes for all the "sliding bias" class a schemes. The correct definition has been around years and is the one engineers use.
Status

This old topic is closed. If you want to reopen this topic, contact a moderator using the "Report Post" button.
bias/idle current adjusting