Reviews for Small Tower Speaker Kit Complete with Cabinet 5 Inch Polly Woofer (Pair) | Mavin the Webstore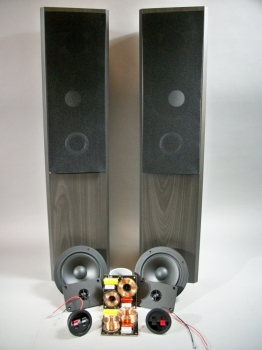 Hi,
Very cheap $25+shipping. Generic x/o might need some work,
realign one of the inductors to be on its edge, possibly adjust
the tweeter level. Sand fill the bottom third or open it up.
Some other decent stuff cheap on that site, like this :
http://www.mavin.com/pdf/Almani-S3-10_12E3-Specs.pdf
10" for $35+shipping. Worth looking around the site.
rgds, sreten.