I've been playing with Transmission Line trying to sort out a plan for my imminent Aurasound NS3s. The idea another wall hanging speaker.
I've arrived at a rather simple square box 41.2cm a side. 7.9cm thick if built with 12mm MDF or similar. Line is 8.8 x 5.5 cm x 160cm long. Driver is at 54cm line length.
As it's going to be a wall mount, I wonder if there are things I should be taking in to account regarding driver placement in the line and port exit. Might it be better as a front firer?
Sketchup model.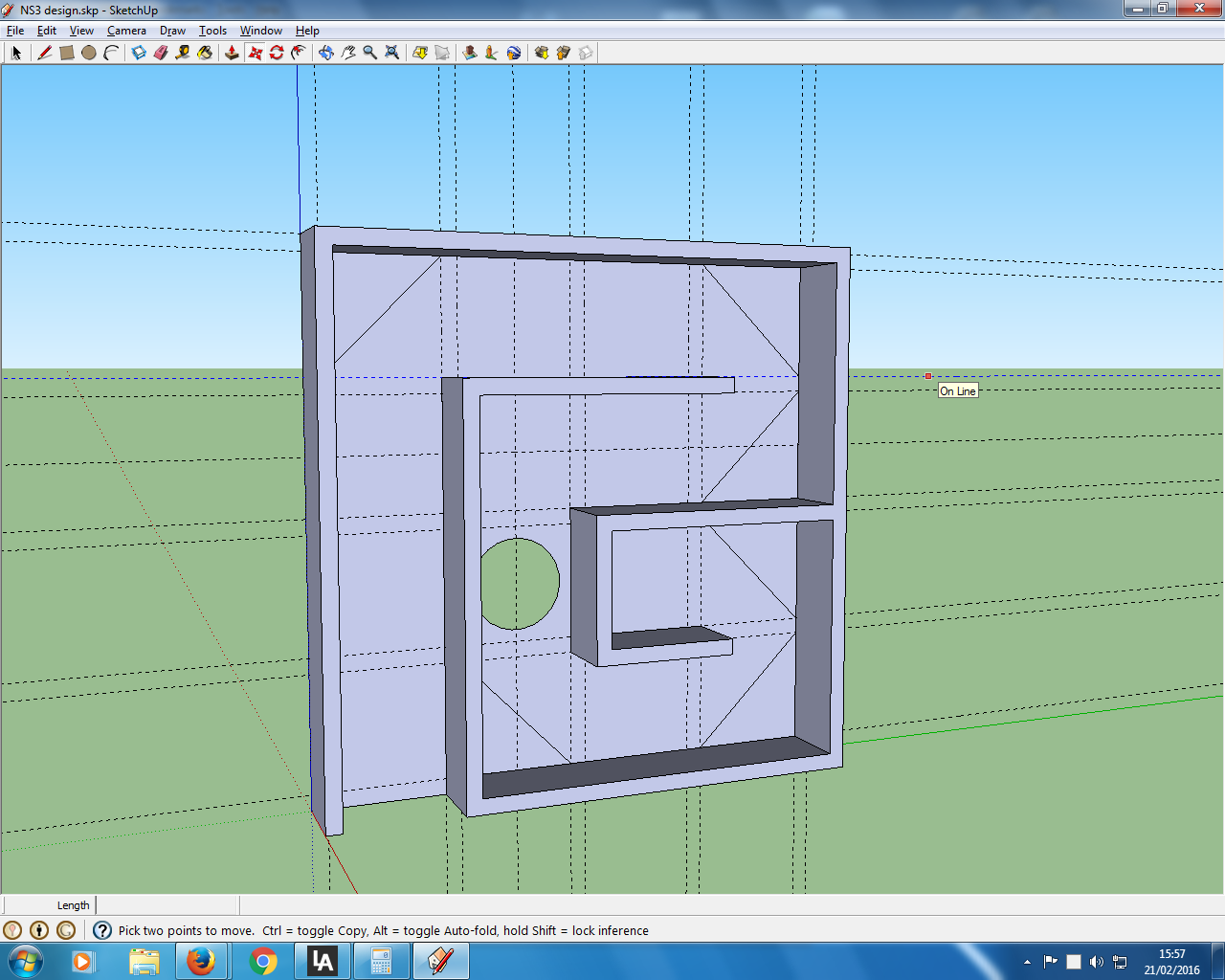 TL response model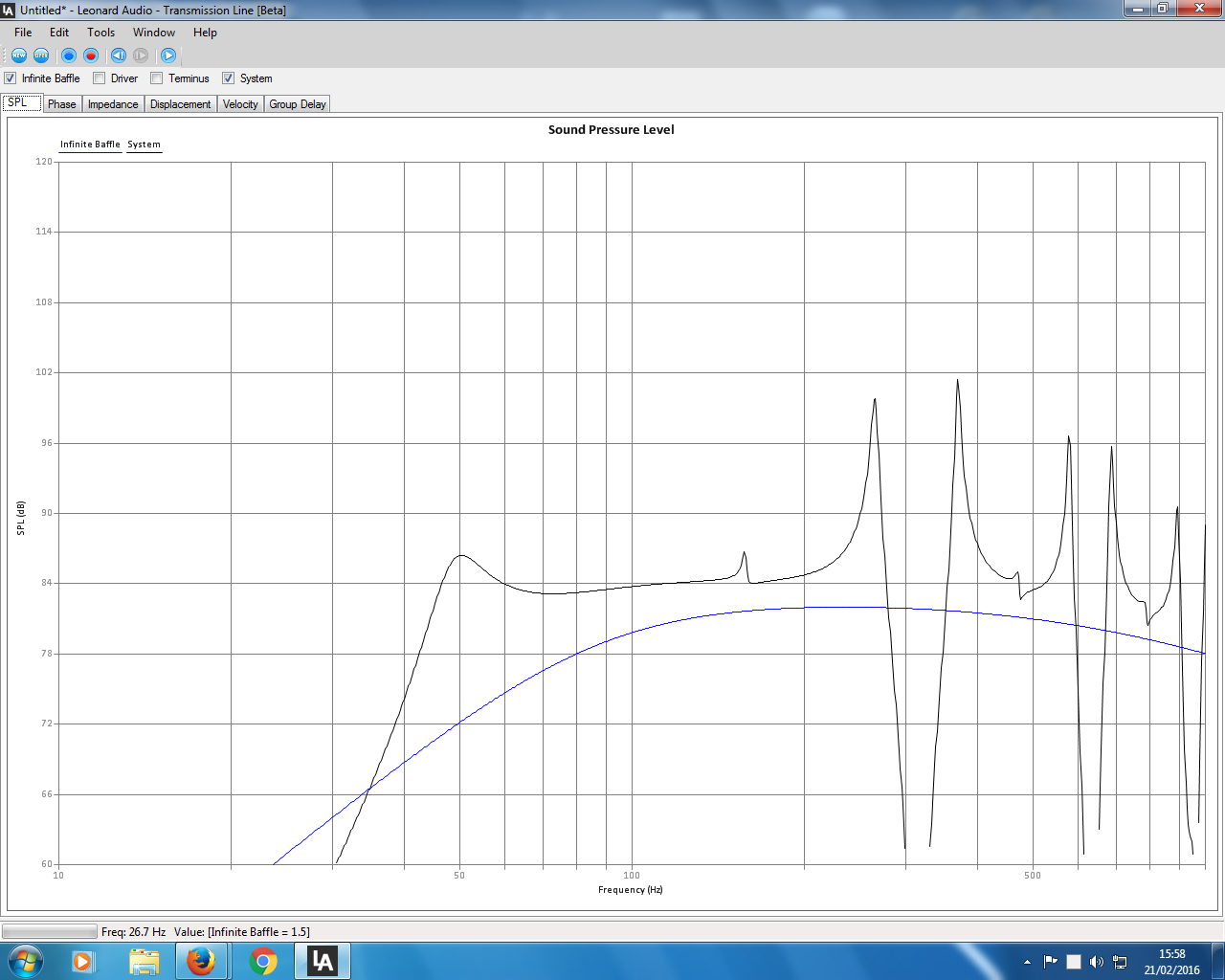 J.
Status

This old topic is closed. If you want to reopen this topic, contact a moderator using the "Report Post" button.