Sorry for yet another heat sink question.
Initially I bought the larger heat sink for a LM4780 and the smaller one for LM3886TF.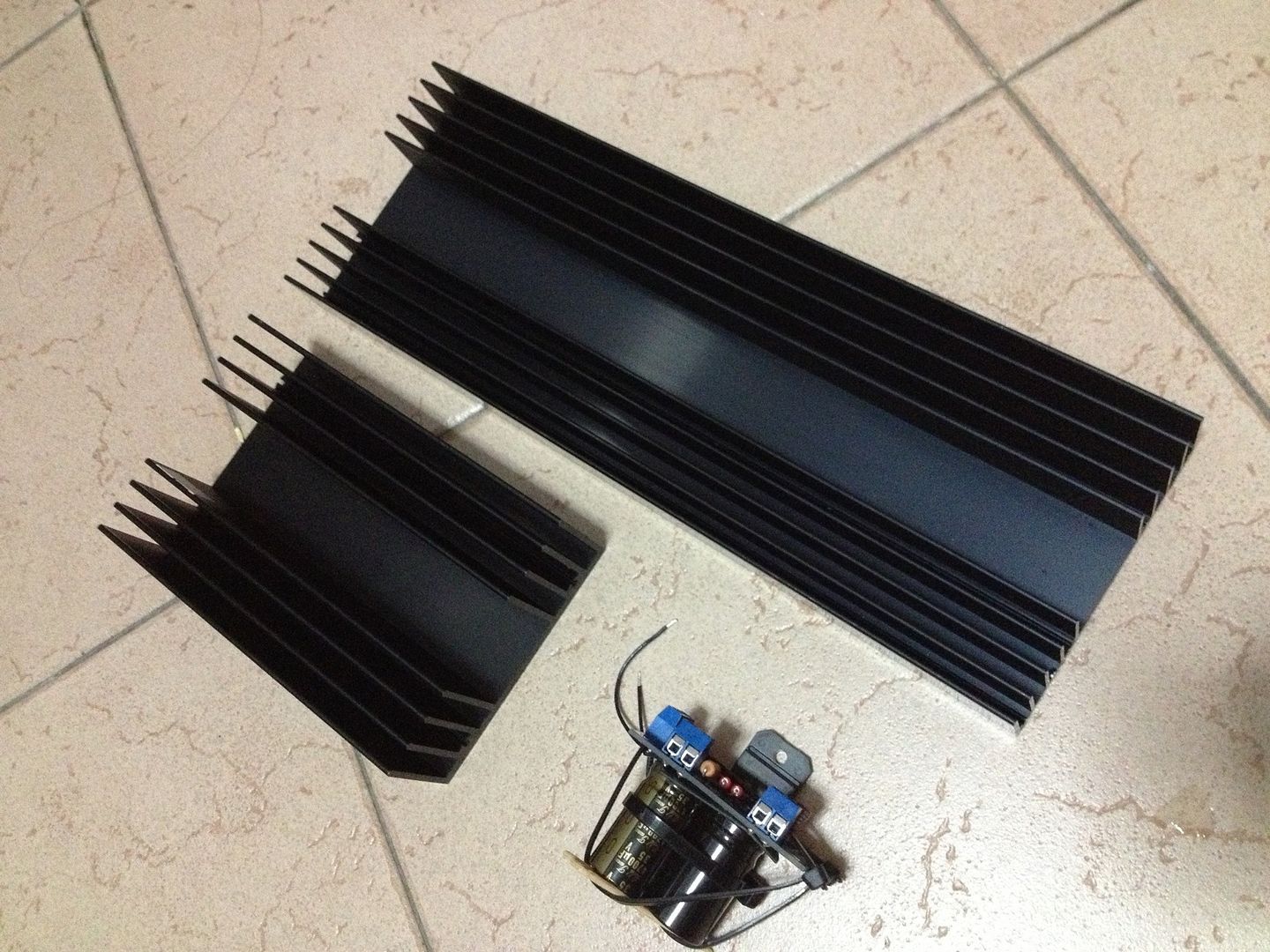 As size comparison LM3886 and its board are included in the picture. The exact heat sink dimensions are:
Larger: 300x100x26mm
Smaller: 150x92x40mm
However, I wonder if I can get by with both chips on the larger heat sink? The heat sink is going to be mounted externally on top of the chassis.
Transformer voltage: 2x18V
Load for LM3886: 1x4Ω speaker
Load for LM4780: 2x4Ω speaker (in stereo mode)
Ambient temperature: Lets assume ~28-30˚C
Thanks.