Hi folks!
Hoping somebody can help me to fix up my Akai AA-1020 which has been (hopefully temporarily) put out of action due to my own stupidity!
The amp had been recapped recently, adjusted, and was working beautifully. Sounded lovely. The only problem was the old headphone socket was cracked and resulted in intermittent connection with the jack inserted. Fortunately I sourced another that was an extremely close match. Did a test fit of the new socket to make sure… and forgot I'd left it there... loose! Yep (slaps forehead!).
Had just turned off the power (thankfully, or it might have been worse) after a listening session, and the socket decided to fall into the internals at that point, creating a spark and there was a loud pop. As I said the power was off, so it was either residual charge left in the reservoir cap, or from touching the live terminals of the on/off switch (probably the most likely). Obviously there must have been some short. The spark was large enough to burn off a corner of one of the solder tags on the new headphone socket as it fell to the chassis base!
Whenever the amp is turned on now, R16b (150R) starts smoking almost immediately. Replaced it with a new one and the same result, so obviously I've really screwed something up. This is alas out of my league really, so was hoping somebody might be able to look at the circuit diagram's below, and the PCB layout (smoking resistor circled in green) and spot a potential component to check and change. I'm hoping the transistors haven't blown from that short, but sod's law being what it is I'm guessing that's what's happened.
I can't take any voltage readings on the amp board at the moment as that resistor starts heating up immediately. Have checked for any obvious burn marks on all PCBs (there aren't) and there's no sign of any blown components, at least not visually.
Main PSU and Amp PCB circuit (rest of the circuit not shown is for tone control and RIAA boards):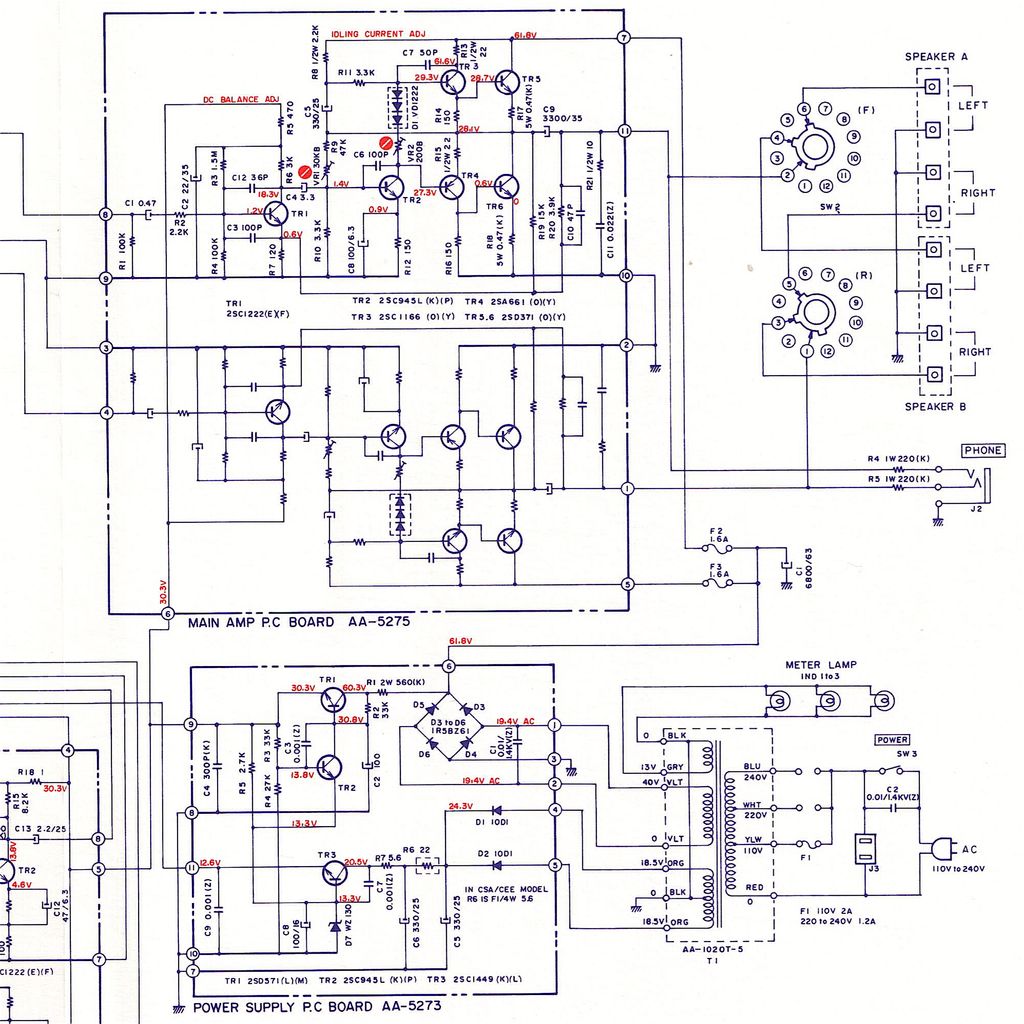 Amplifier Board:
What it looks like for real: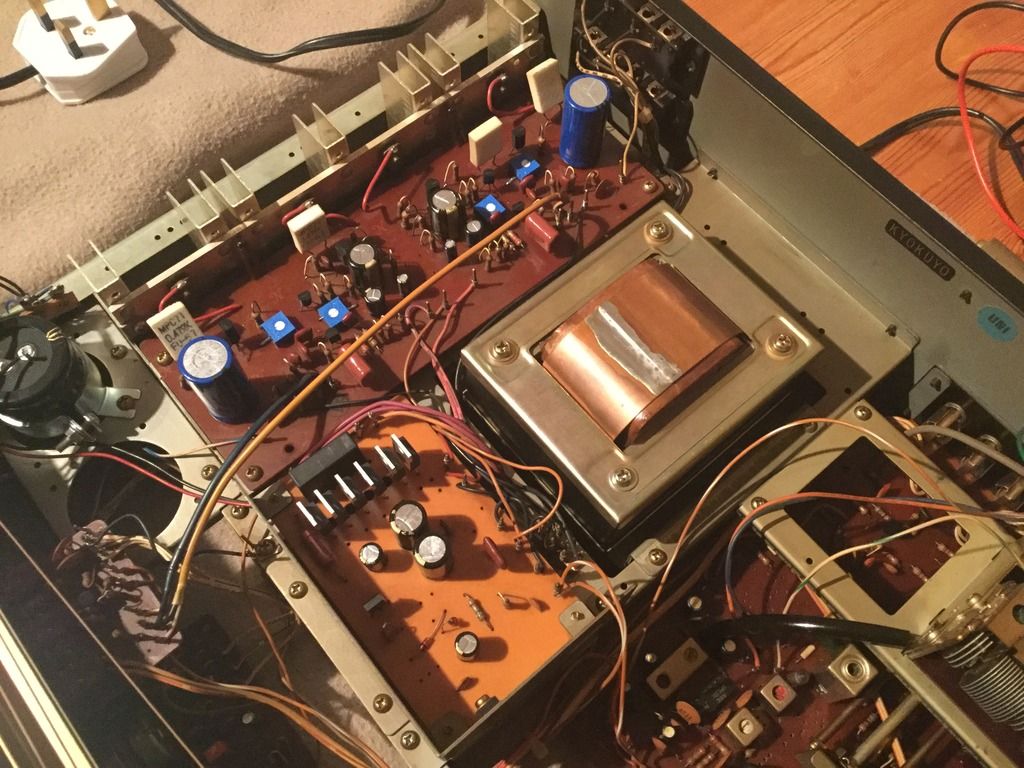 Where to start?
Any help would be very gratefully received
Thanks.
- John
Last edited: