ok just got an adcom gfa-5500, i opened it to clean it up a bit and i found this, anybody knows what this might be?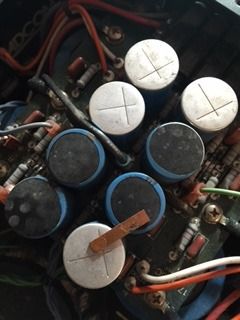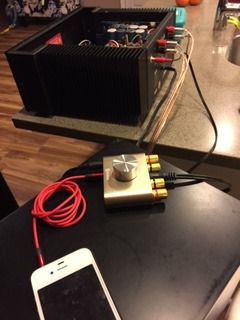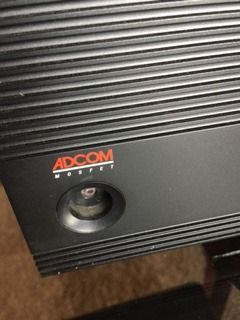 (NOOB here) the amp works, it doesn't get hot, no noise, no hum, its sounds clean! but the lower end is missing, maybe because im just using an iphone as a source but when I use the same iphone set to my radio shack mpa-250 the bass is all there, not like the gfa 5500, adcom sounds a loooot better than the RS, but without the low end...
I wonder if I just need a pre amp...plus what is that copper bar? anyone?
anyone here got an adcom amp for parts? the power button broke off (round plastic piece outside) please help!