I have described a relatively simple and undemanding HV regulator here:
https://www.diyaudio.com/forums/pow...ers-resistors-450v-reference-post5962982.html
, but it requires a LT1013 as a gain engine.
Although it is a relatively cheap and common opamp; it doesn't qualify as a commodity: in some parts of the world, it could already be a kind of luxury.
Unfortunately, the circuit cannot tolerate a LM358 AND remain universal: the output stage of the 358 is too problematic for that.
Here is an adapted version, especially tailored for the 358.
It requires an additional buffer transistor and a different compensation scheme, and the static regulation performances are somewhat less shiny, because the gain and accuracy of the LM358 are not as good as the LT1013's, but it remains a capable regulator.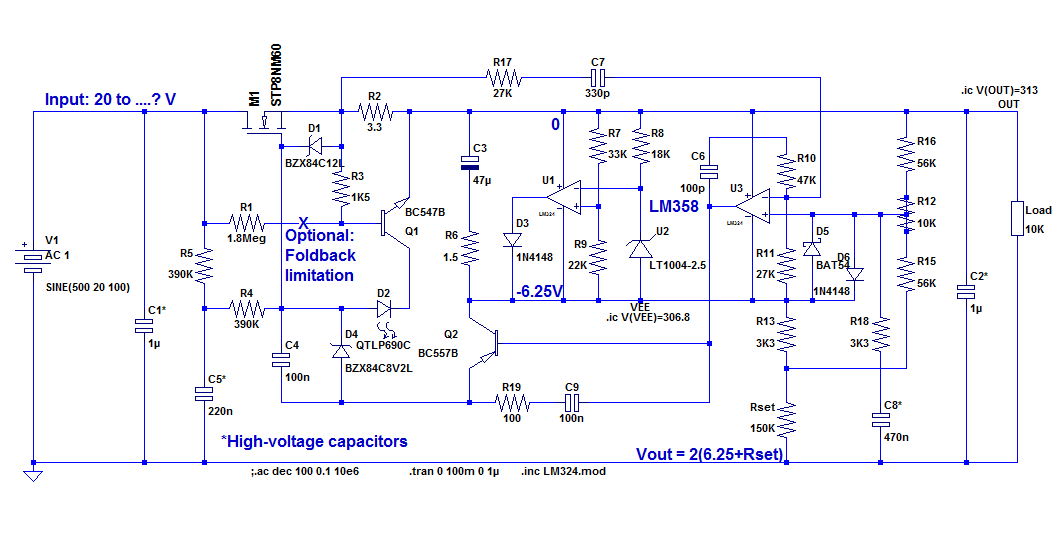 As in the previous circuit, the output voltage can be set with a single resistor.
The reference circuit also uses the AutoShunt principle, meaning many different types of references can be used: IC, LED, homebrew bandgap or even thermistors if you fancy it.
In my prototype, I have used a white LED, because it has ~the same voltage as the 2.5V shunt reference, and shows its operation in a visible way, which is useful for debugging work.
Although tailor-made for a 358, the circuit will also accept a LT1013, and many other dual opamps including GND in their CM range, but if you use a LT1013, it makes no sense to use this version, as it is more complicated and brings no benefit.
Here is the prototype in operation: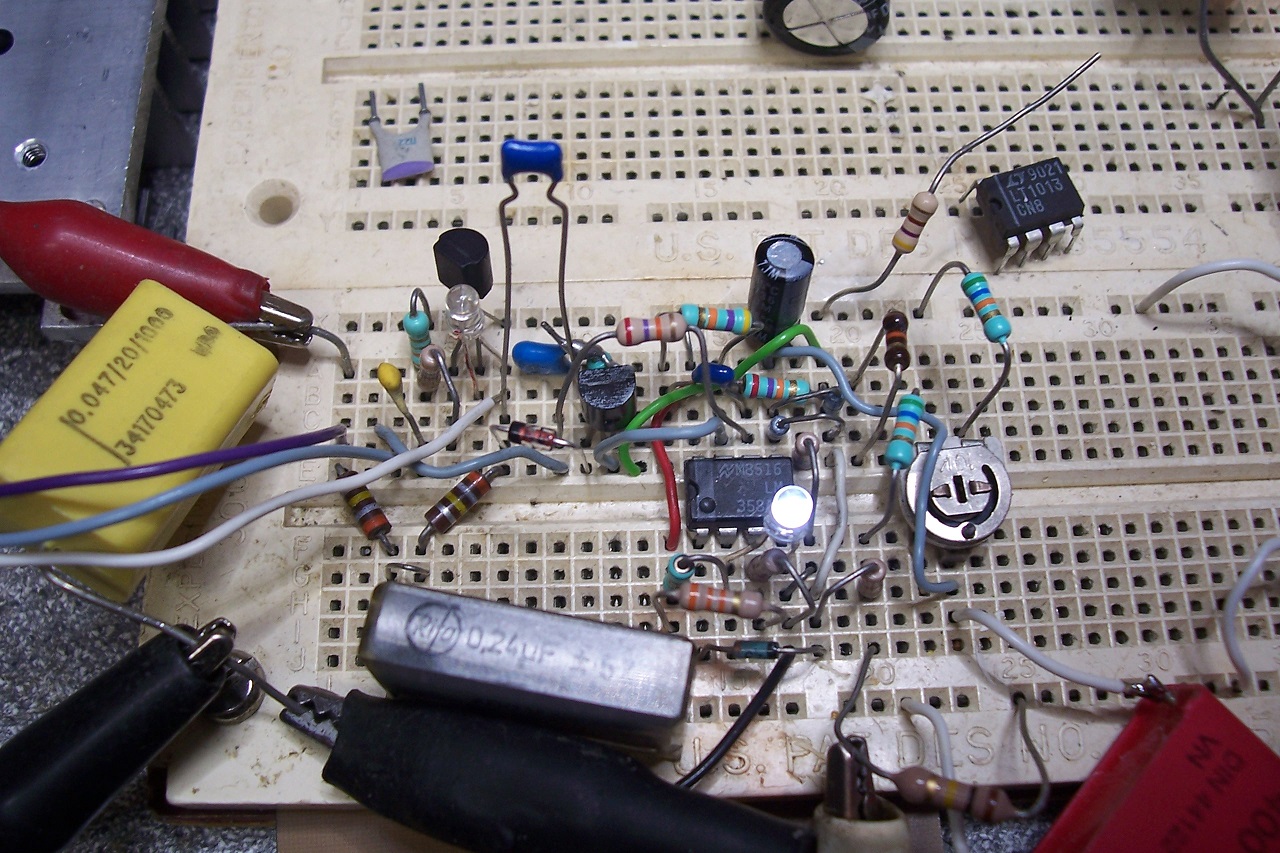 And here are the transient responses (with a static load of 12K and an output voltage of 215V).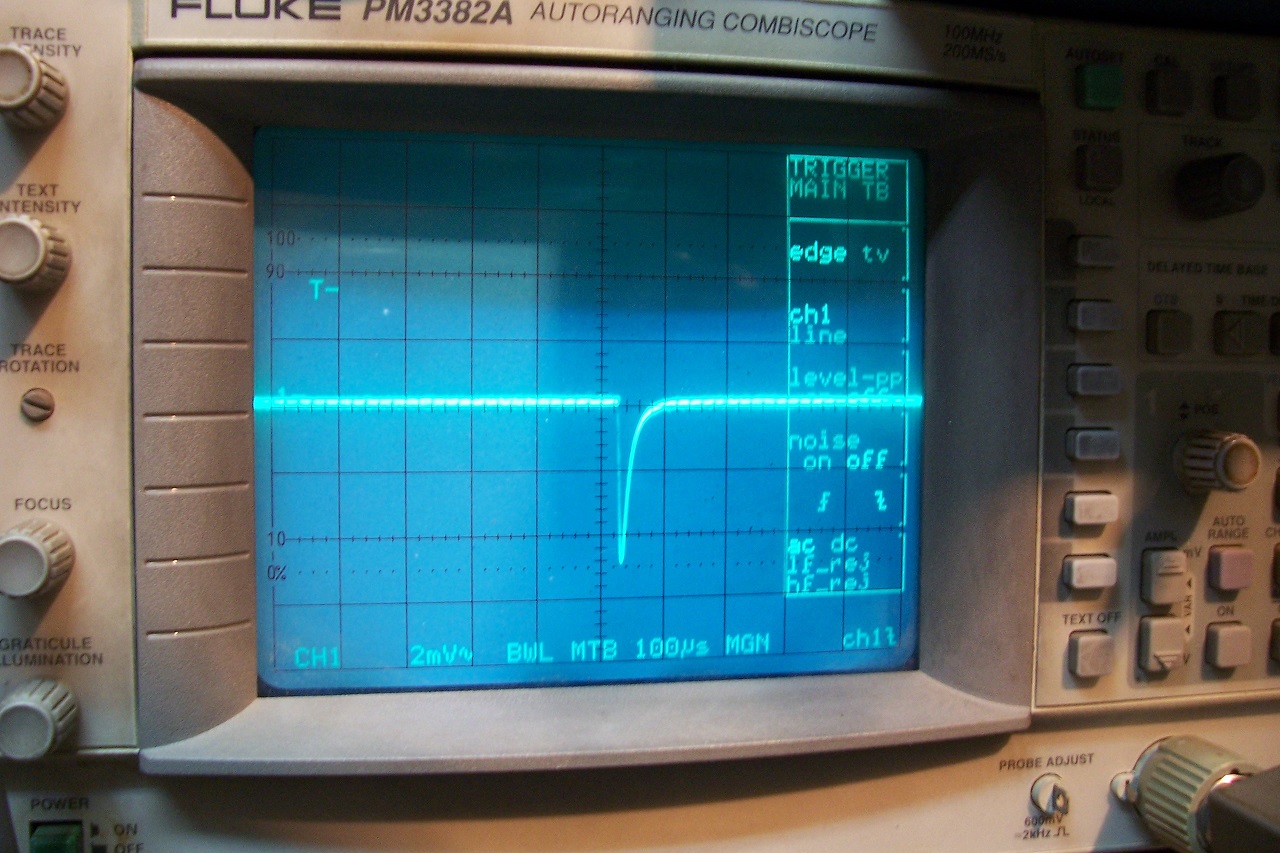 The negative transient response is cleaner than the positive one, which is logical for a 1-quadrant regulator.
As its predecessor, it is unconditionally stable, and suffers the same drawbacks of minimum output voltage and 5V dropout.
For a system supply, this shouldn't be a problem, but if you want to build a lab supply, a scheme like Elektria is preferable.
Note that if you do not like ICs, I have also described simplistic, fully discrete regulators, but more than one resistor value needs to be changed if you want to significantly alter the output voltage:
https://www.diyaudio.com/forums/power-supplies/198986-simple-hv-series-regulators.html