I've got two different 6J1 tube buffers off ebay that I am looking to fit inside CD players and would like to have circuit diagram. Googling seems they are based on Musical Fidelity X10-D
The first board amplifies the signal so that it distorts - the workaround is a resistor divider to reduce the input (which is what the volume control on board 2 does) but I would like to redesign it so it has unity gain.
Secondly I may want to redo for a new layout so that the circuit fits inside the CD player (currently I would have to make two holes for the valves in the top cover).
Both boards have a 3x voltage multiplies proving +/- 35 V ; I may want to put that on a separate board.
Anyway here are the two boards: (not sure if they are identical)
board 1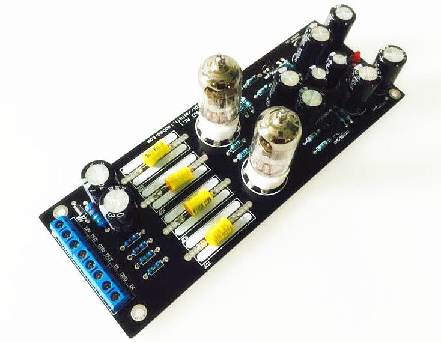 board 2