diyAudio Moderator Emeritus
these are 6C33 tubes i ordered from Moscow, i am setting them up, burning in so to speak, these high transconductance tubes are prone to run-aways, so this burning-in is one way to mitigate such effects....filaments are wired in series for 12 volts and fed from a UPS transformer just discarded....the transformer has an unloaded voltage of 14volts......
since these tubes have been in storage for about 28 years(date code on the box says 1983), i found the pins are tarnished so that checking the filament continuity yielded an open circuit, scraping the pins by using fine grit sand paper restored contacts and confirmed thru the socket pins...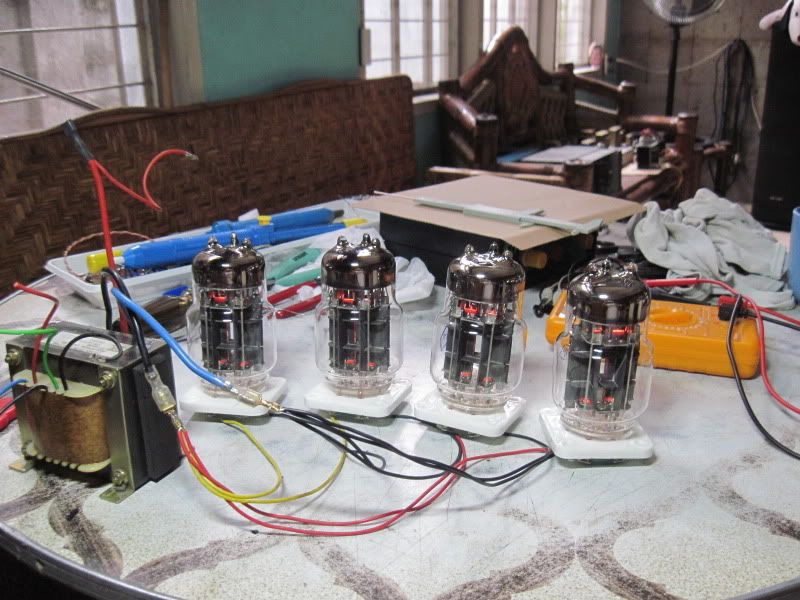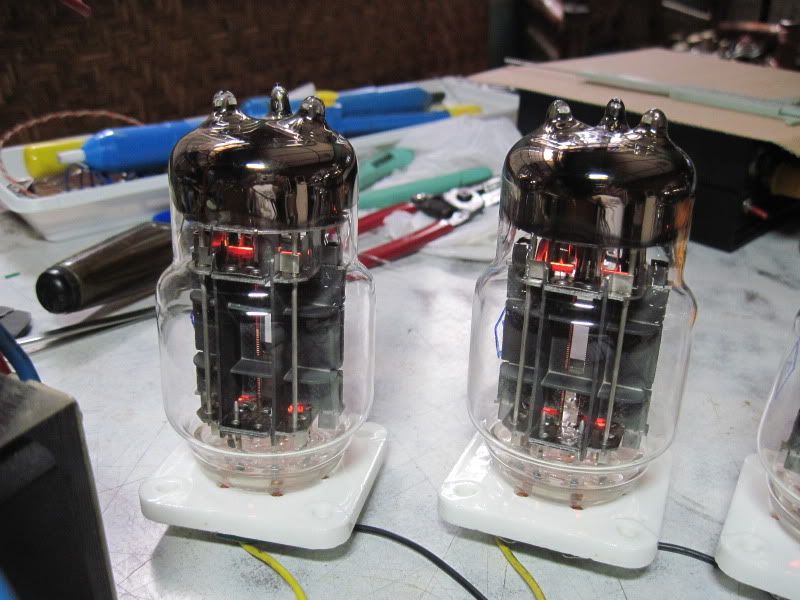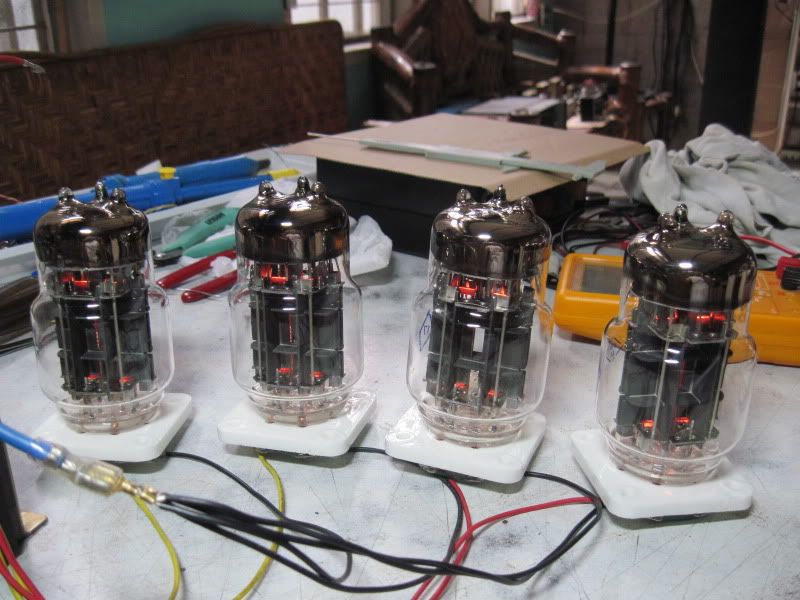 half an hour into the tests, i took some temperature readings: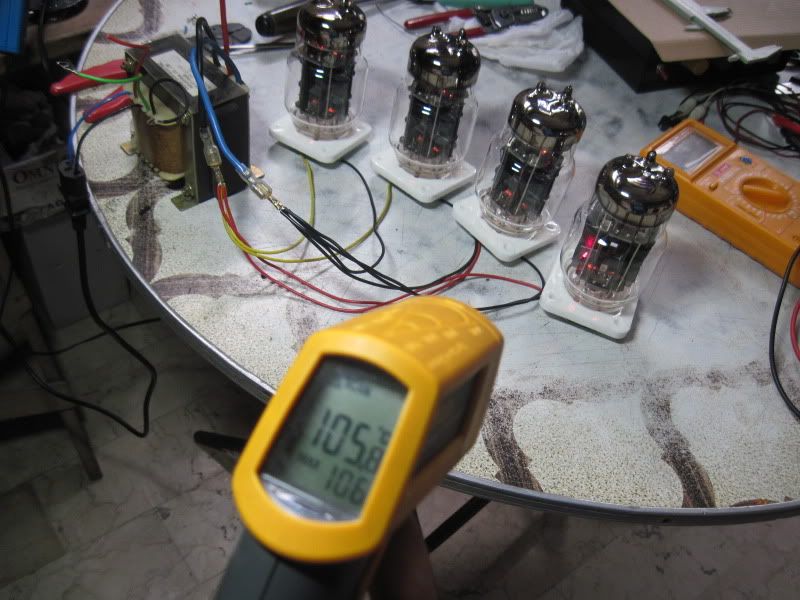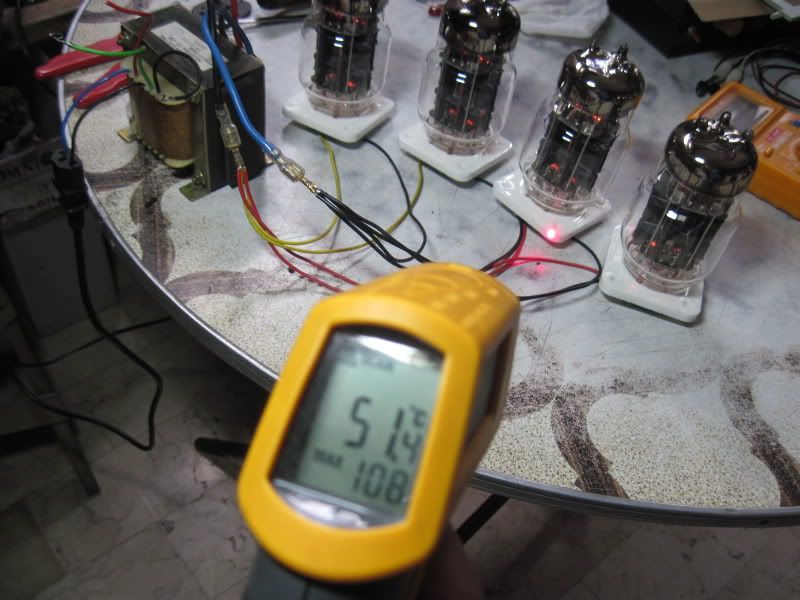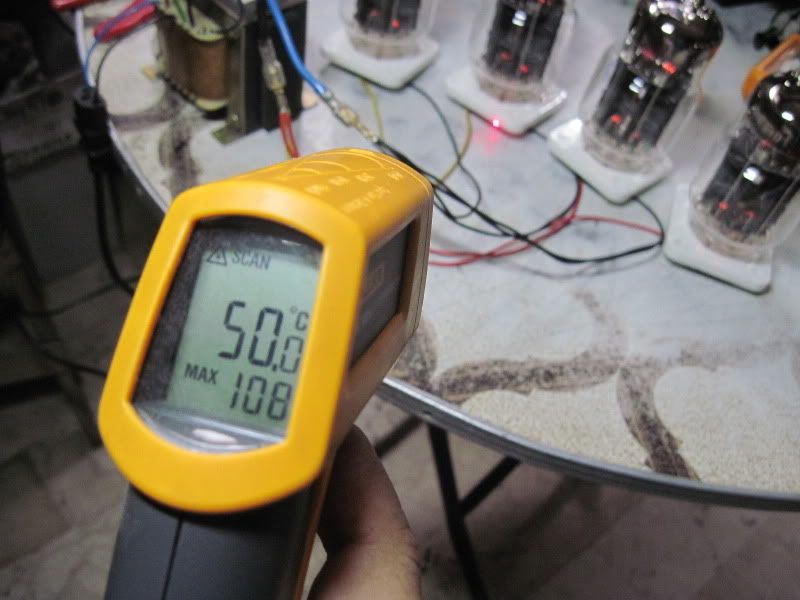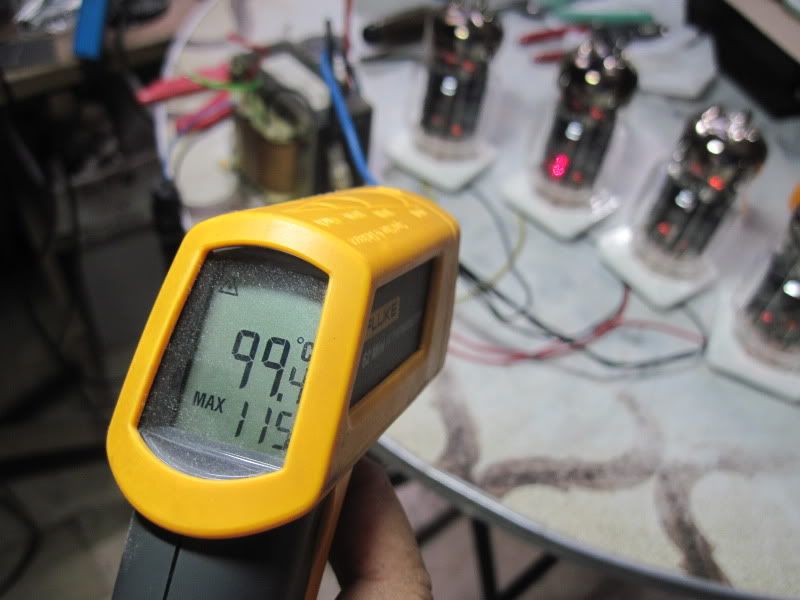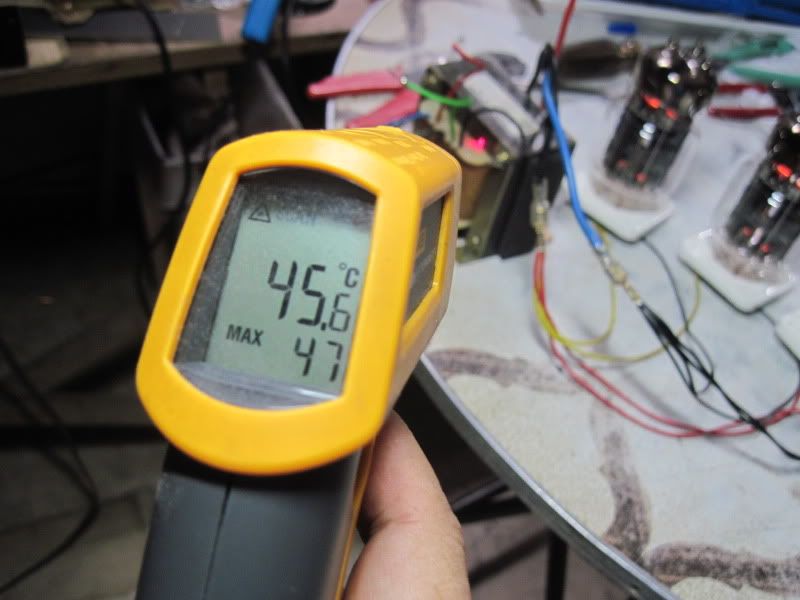 these reading increased further after 2 hours, i plan to burn-in the tubes for 24 hours in total before putting them in service.
the next part of the testing program is to monitor power consumption using a power monitor:
wattage in total: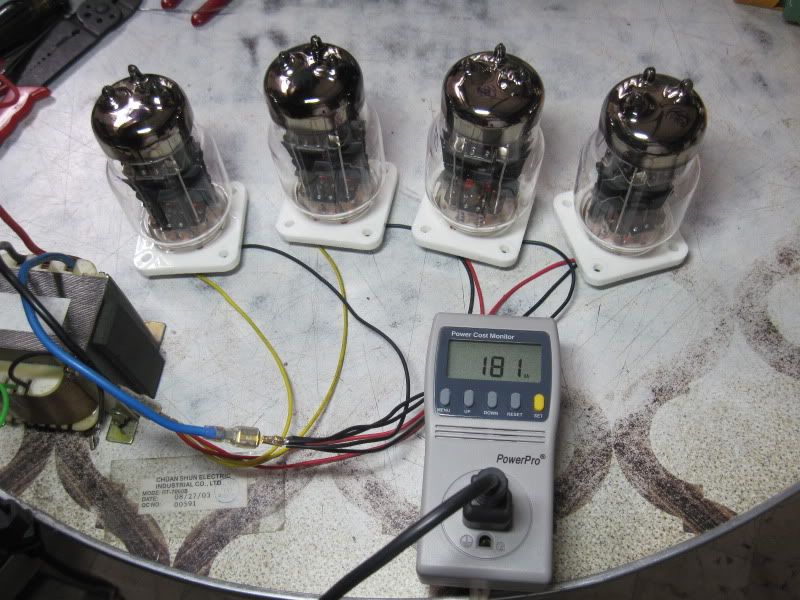 line frequency: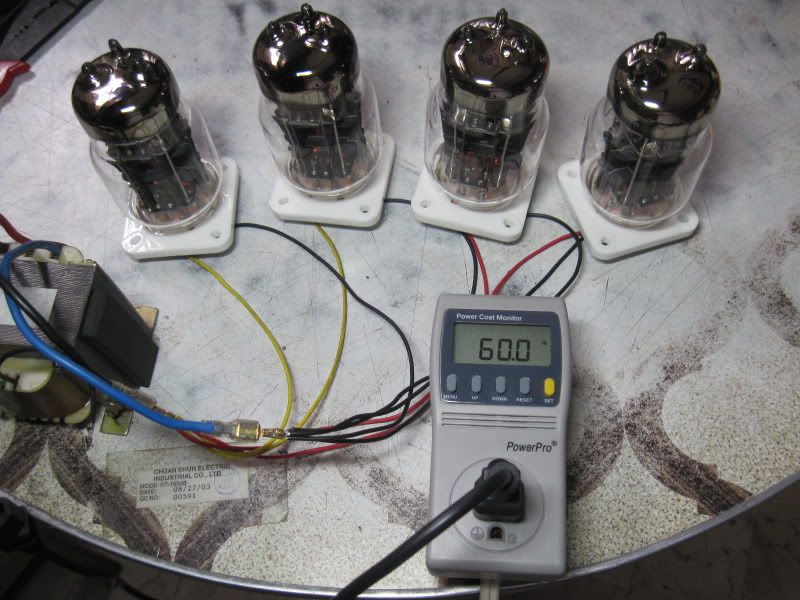 line voltage: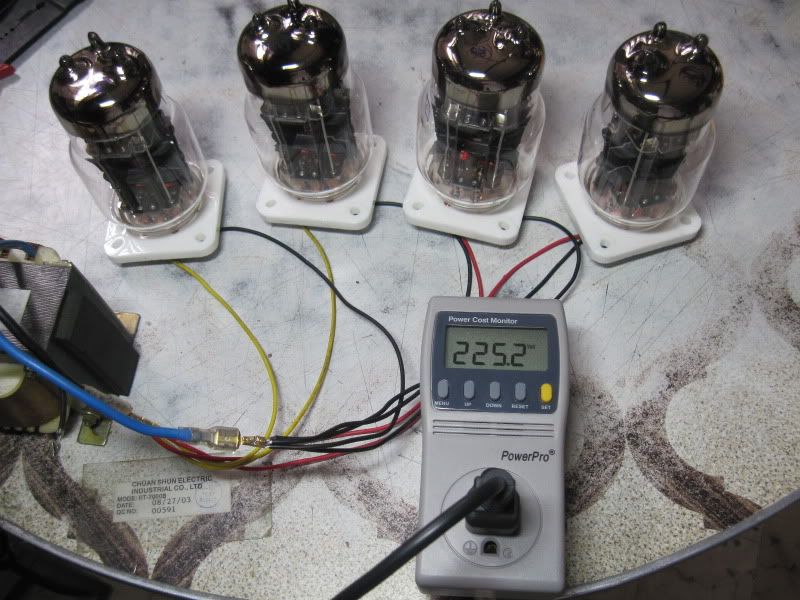 transformer primary current: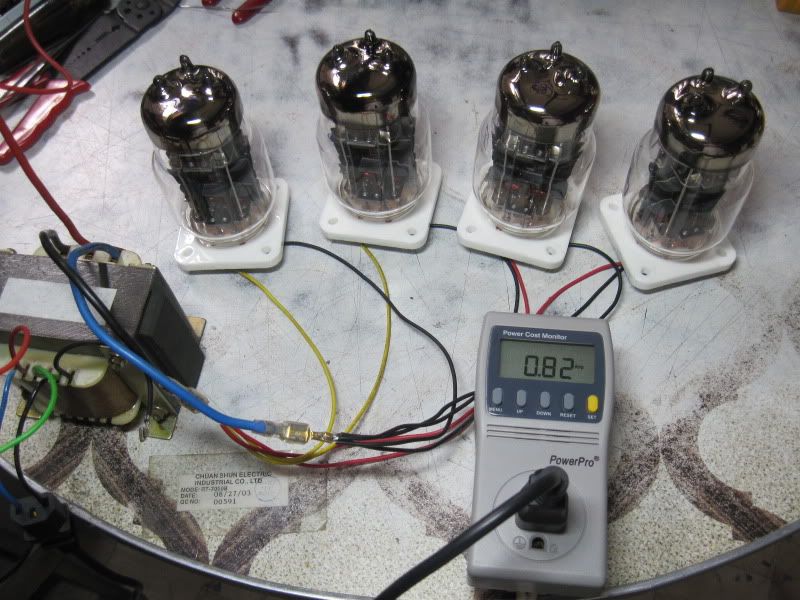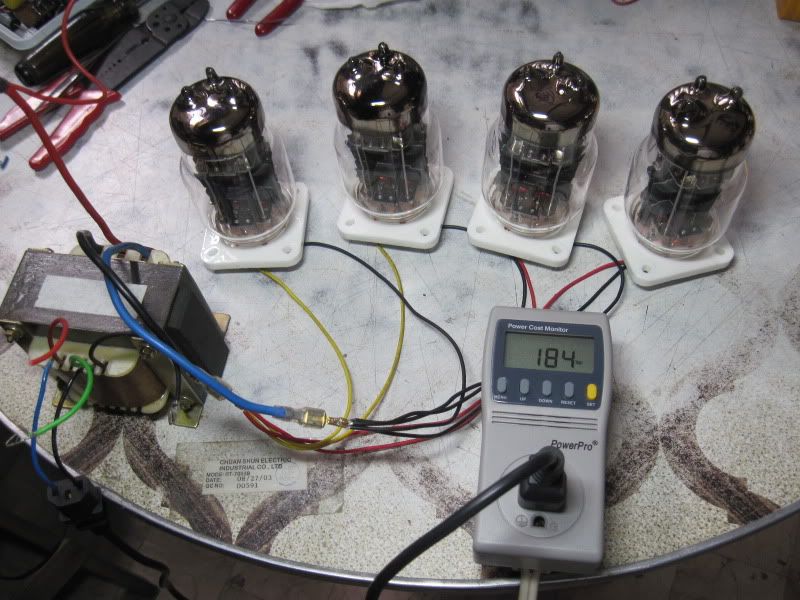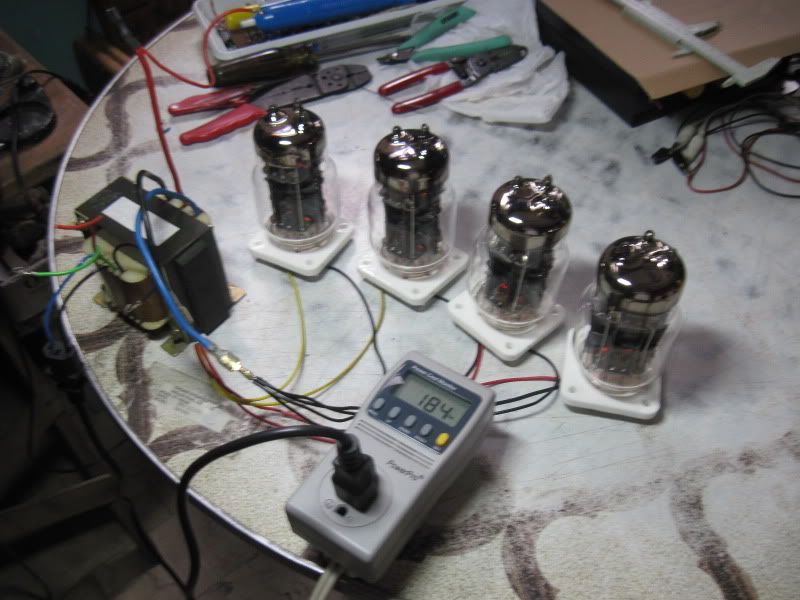 filament voltage: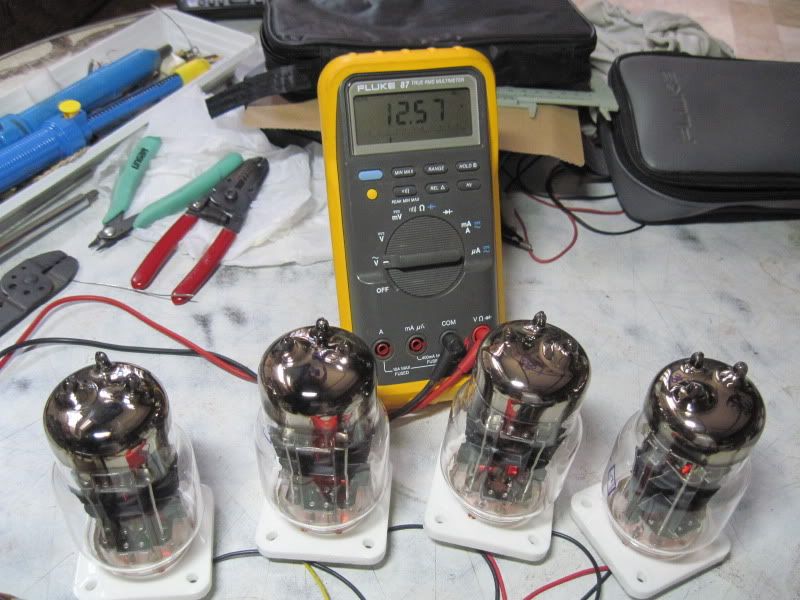 total filament current: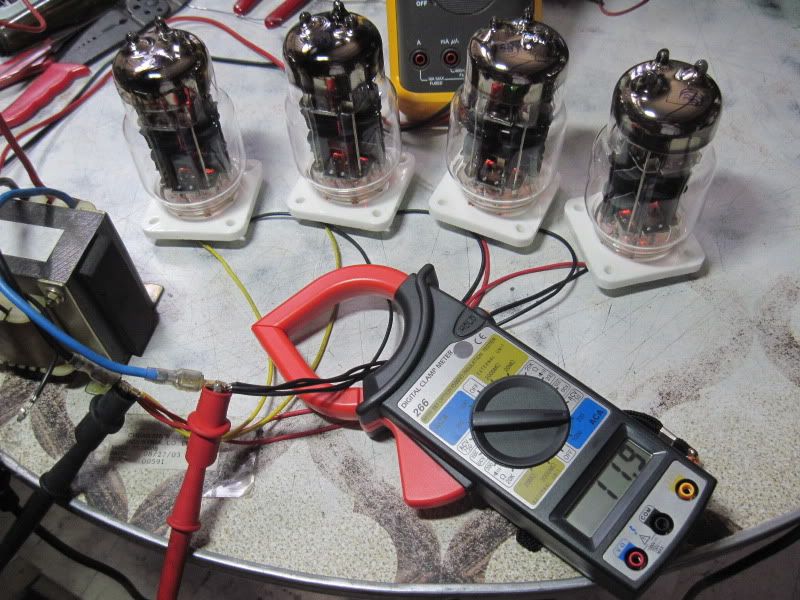 from the test data, of the 184 watts consumed, about 34 watts is lost in the transformer and the rest on the tube filaments.
these are really hot tubes.....
based on these results, design of the power transformer can then be undertaken.....