Hello everyone,
I ordered two PCB's from Aliexpress some time ago for an active crossover project where i just needed a decent bass amplifier.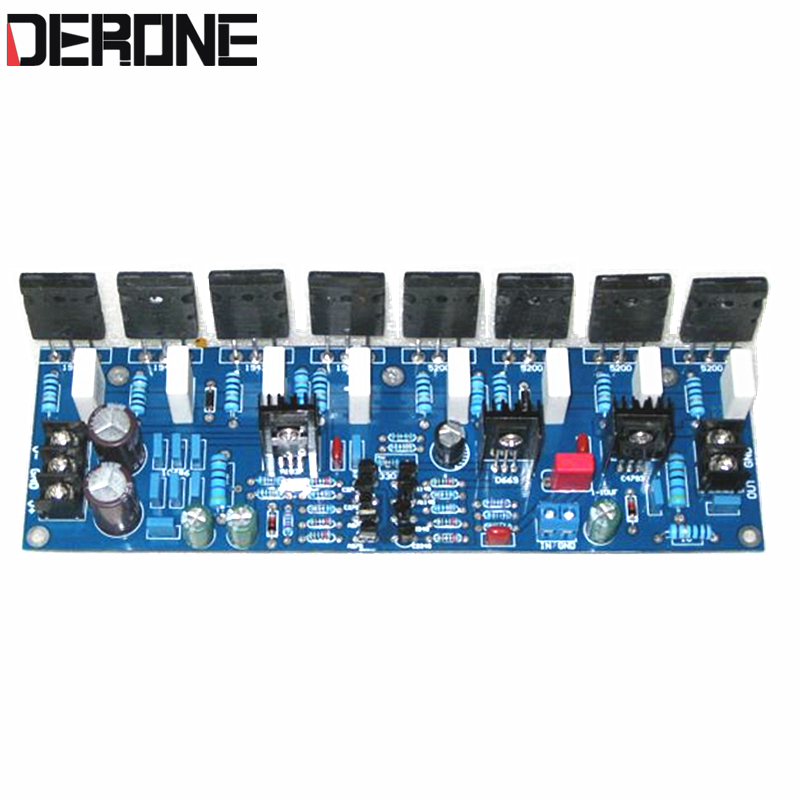 The design looked reasonable and at a price of like 2 bucks each they fit the bill

So i just finished retracing the board and it looks like a simplified version of the leach amp.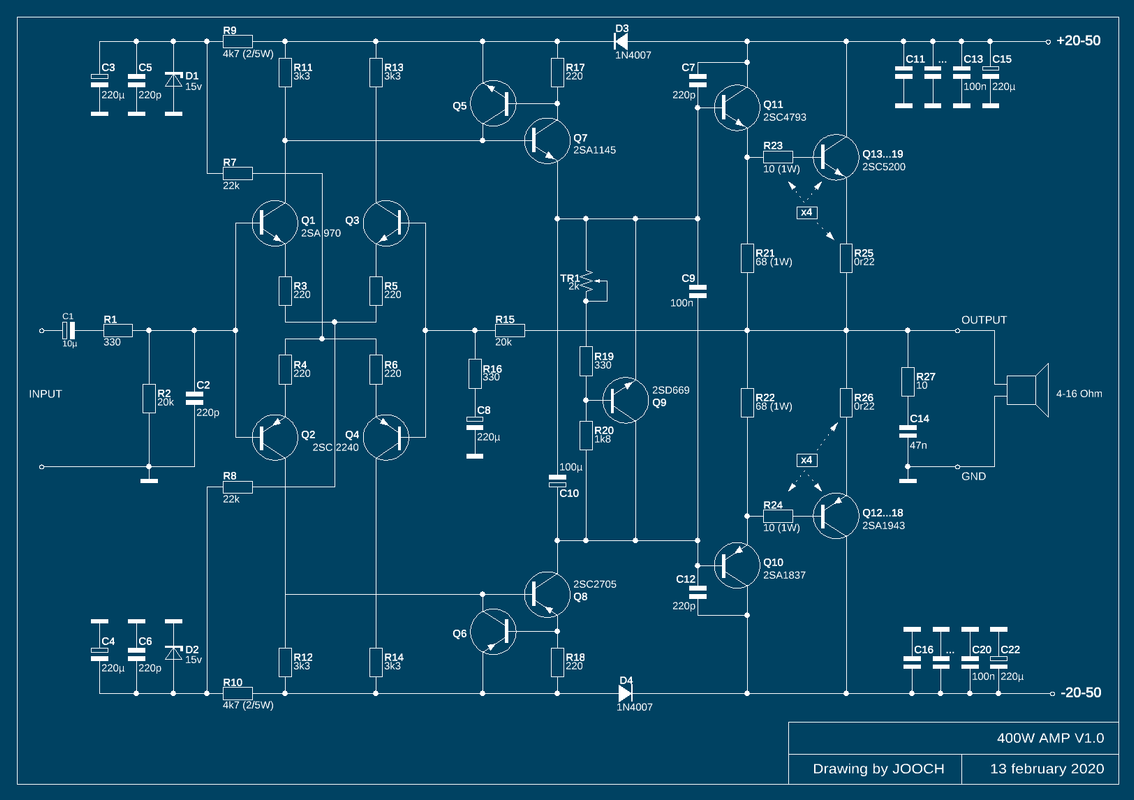 The transistors used are a little too expensive for my project, thinking about replacing the input transistors with a pair of 2SA1015/2SC1815, 1145/2705 to 2SB647/2SD667 and drivers and output transistors to BD911/912.
Any thoughts or idea's are welcome.
Last edited: