return to diyAudio Wiki Main Page
Contents
[top]Introduction
This wiki article describes a simple but high performance CCS and a typical application for it. In this case as a bias block in the Baby Huey EL84 PP amplifier. Just add
capacitors
to bypass it as Gingertube (Ian) has done.
With the current set potentiometer of 50R the current is set. It is common to use a potmeter because of the differences between one mosfet and another.
With the potmeter of 50R I could set the current from about 26mA to 105mA. If you like you can always replace the pot with the same value resistor after you have dialed in properly.
[top]Dialing in your CCS for a certain current
Because this is something you might be doing more often. It is convenient to make a little jig. One 9v battery, 2 crocodile jaws and a 10 ohm resistor. One of the green things as shown in the picture is also handy because it allows you to hold in place the probes of your multimeter.
To dial in the ccs for a certain current you connect it to your ccs with the two crocodile jaws. And measure the voltage across the 10 ohm resistor. If you measure 100mV the current is 10mA. Thus for your Baby Huey EL84 bias you need to dial it in to 380mV so that you'll have set your CCS to 38mA.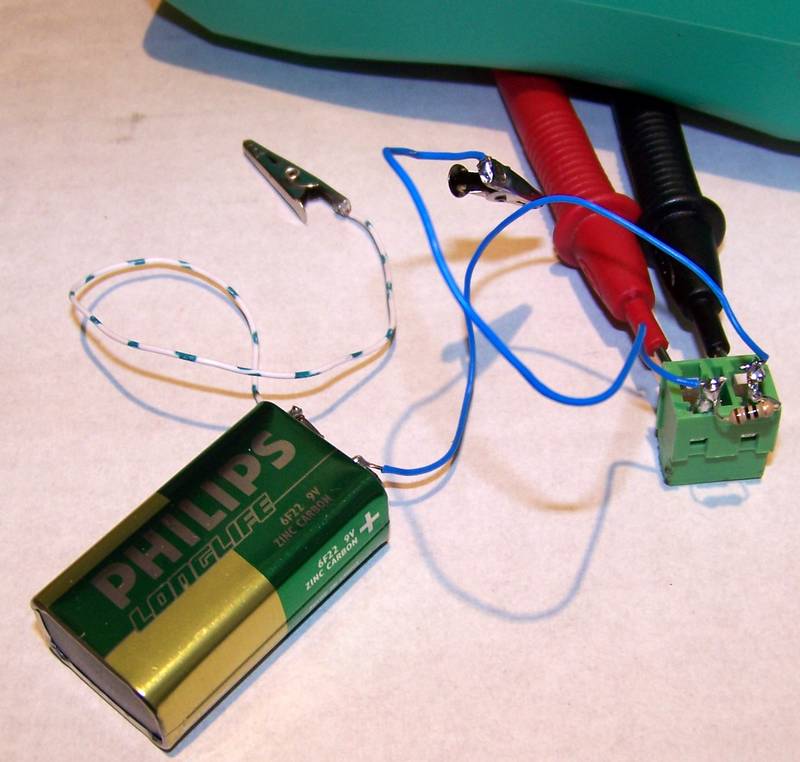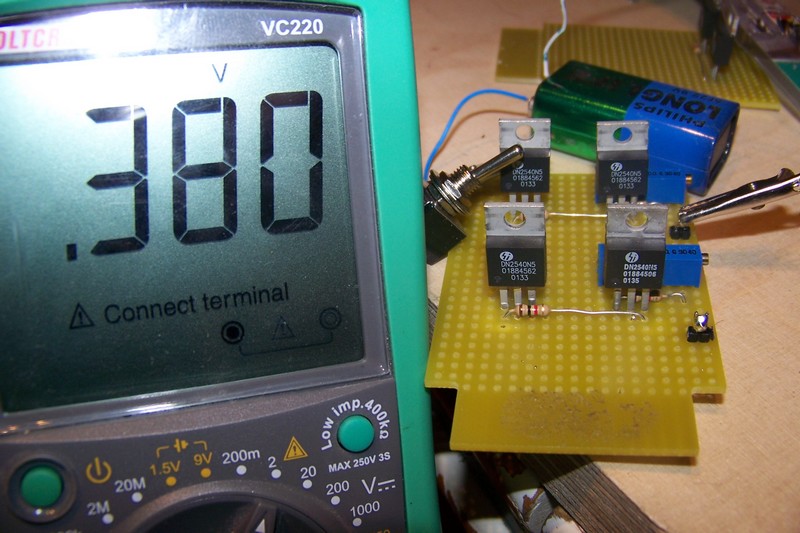 [top]Datasheet for the DN2450
[top]Used in the Baby Huey PP EL84 amplifier
[top]Afterthought. A cascaded ccs is overkill for the output stage.
Because the ccs is not used in the tail of both output tubes.
I think cascading the DN2450 is absolute overkill and does not achieve anything over that of a single CCS. In the phase splitter it is recommended to cascade.
[top]Schematic for the CCS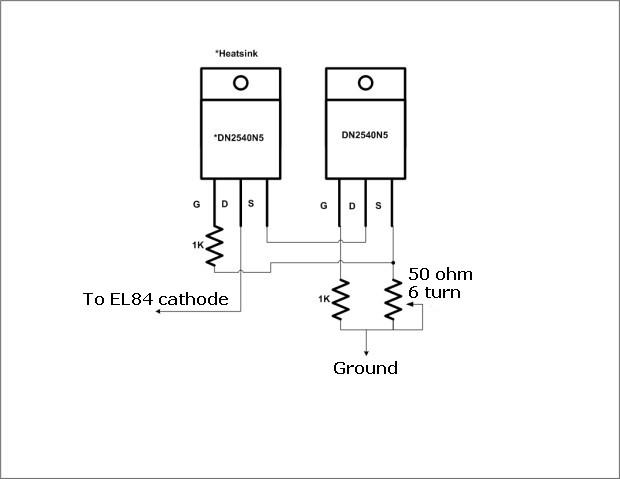 [top]Picture of the completed CCS (EL84)