Recent Updates to Audio Kit
---
Recent updates to Audio Kit add several new features to those listed in the original post.
In the Spectrum application:
- Three FFT sizes of 8192, 4096 and 2048 are selectable, giving fine resolution of frequencies. 

- 6 different FFT window function types can be selected - Hamming, Hann, Rectangular, Bartlett, Triangular and Blackman.
- Large number display of the strongest frequency which can be toggled on and off easily.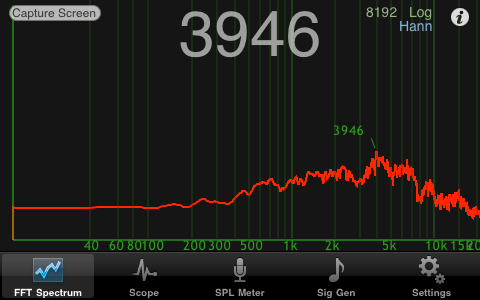 The signal generator now includes not only sine wave generation, but white and pink noise as well.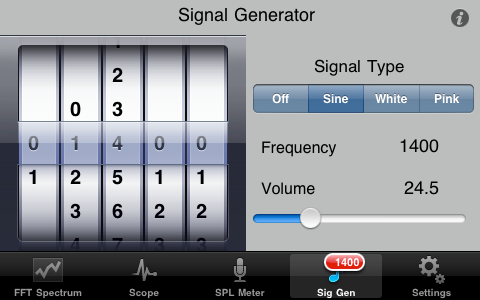 All of the user preferences in each of the above applications can be made persistent between restarts of the App.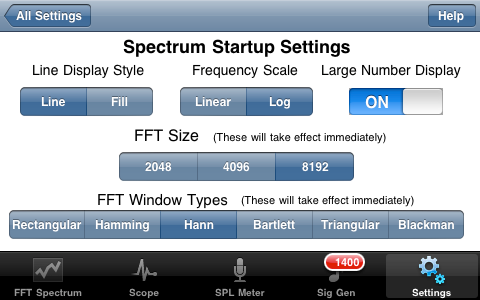 The Audio Kit iPhone App is also suitable for iPads and most later iPod touches.
The current release version is 1.3 and can be obtained from the
iTunes store
.