My experiment with similar thingy, 5 years ago. 8AL9 tube and 2 x IRFP460
2 directly coupled stages, bipolar + / - 240V power for tube, CCS in anode (30 mA) of output stage of the tube driver.
Source follower loaded on a plain CCS. Choke filtered 40V.
Sounded like a charm, though dissipated 200w.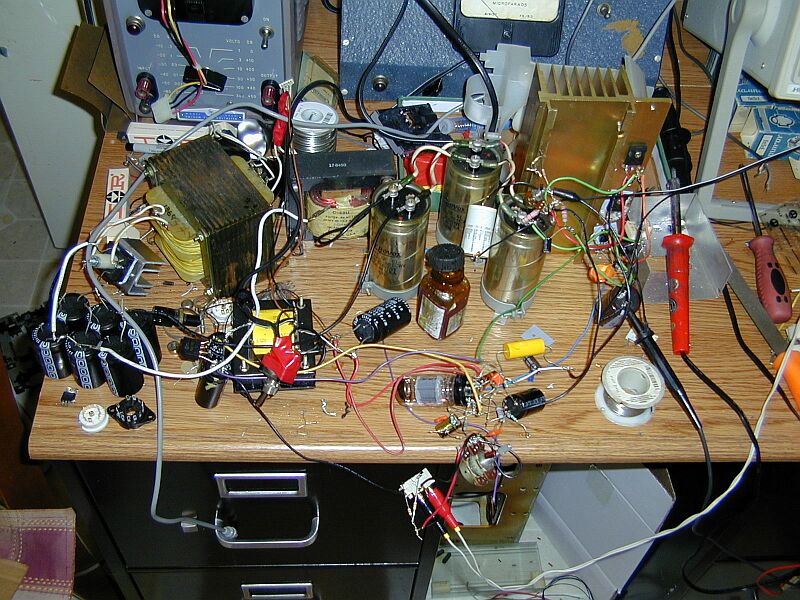 __________________
Nothing in the universe is perfect. The ideal things are the ones that are most optimal. Optimization criteria, what matters. When I hear "No Compromise Design", I want to take a sledgehammer and test how impact-proof it is.