TSE breadboarded, making music, LED question
---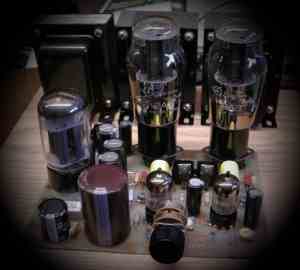 The 100mA meters have blue LED backlights, and I believe (no documentation) they need 6-12v AC or DC (DC preferred to avoid flicker). Quick question, what is the best way to achieve this?
1) Simply wire a cheap transformer in parallel with the main transformer?
2) I have a spare 50V tap on the transformer - any way to reduce this to 12V and use that?
3) The green output wires on the transformer are the 6.3v / 6A input used to drive the regulator which generates the F+. Can I tap this for the blue LEDs?
__________________
FLAC, Ethernet over Mains, SB3, GD Audio DAC 19. Tubelab SE with TJ Meshplate 45s. Fostex FE208ez in Kirishima Horns with Fountek NeoCD 2.0 Ribbon supertweeters (0.68uF & LPads).