hi rknize,
thanks for the prompt reply.
am trying to understand your reply.
what you suggest is to split the filament #2 (3.15V-0-3.15V @9A) into 2 (filament #2 & #3).
is the picture below correct? noting that the current will be halved (filament #2 & #3).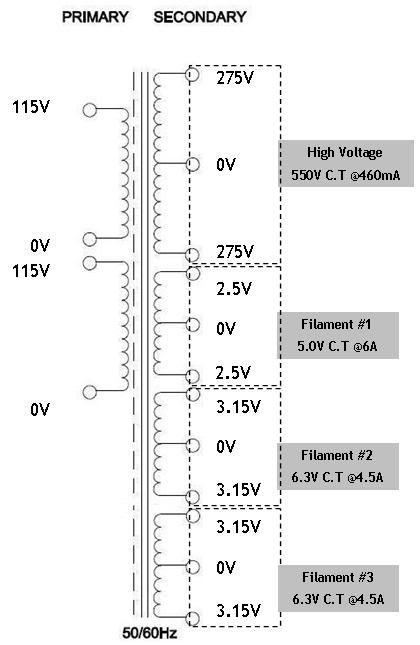 if the split is correct as shown above, for connecting to the TSE PCB, i have to run in parallel (filament #2 & #3) with the connection as shown below. and that will sum the current to 9A.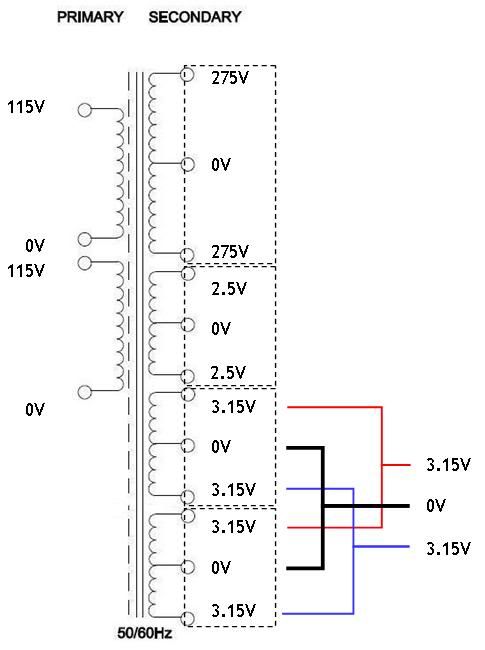 thanks.