Here we are sporting the 5-pin sockets with a pair of VT-225s strapped as triodes. They sound quite nice. More grunt, like a 300B...not sure if they are as detailed as a 45 though. Need to spend some time with them. I'm running them at 50mA, which seemed reasonable. Any suggestions on bias current?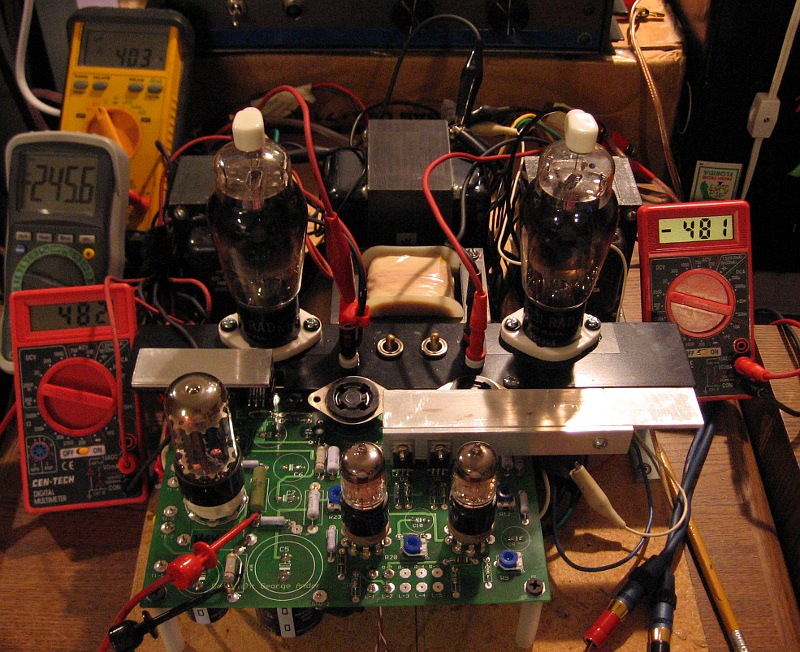 One of the tricks of this amp build will be modular sockets on the output tubes. The Tubelab SE can drive all sorts of things. The UBT-2s don't have UL taps, so I'll just stick with triodes and triode-strapped pentodes. I plan to make 2 or more different octal sets for driving EL34s and friends as well as sweep tubes. The 4 and 5 pin are these "johnson" style sockets, but the octals will probably just be the normal ones on little adapter plates.
This one's for you, George!