3.2Cuft Enclosure Tuned to 32Hz Loaded with 2 Audiobahn AW1051T's For Sale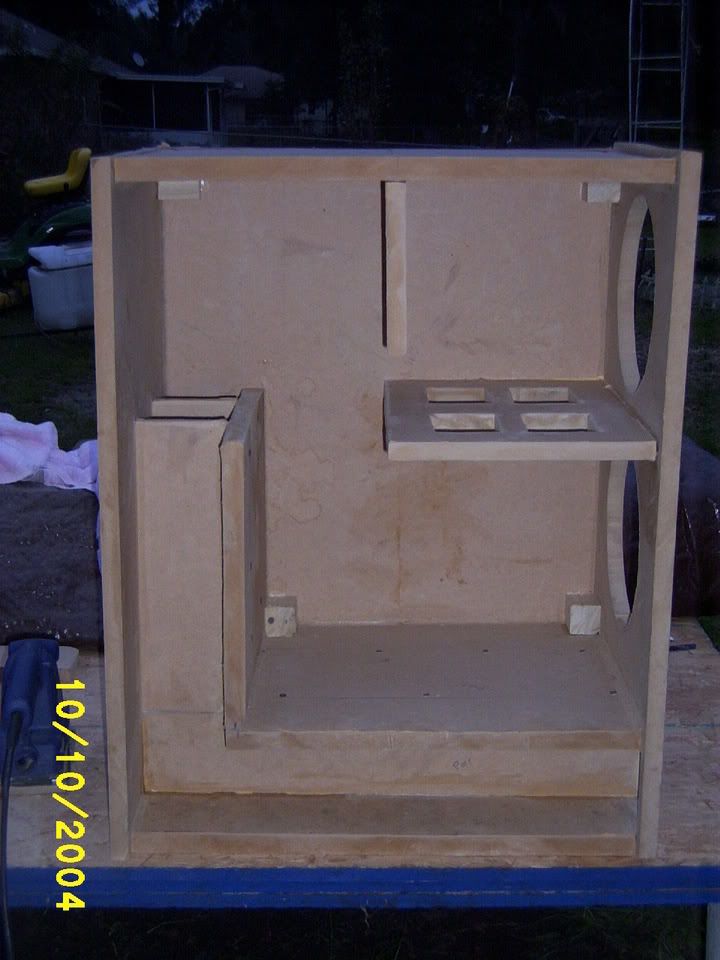 During Construction/Layout
As it Sits Now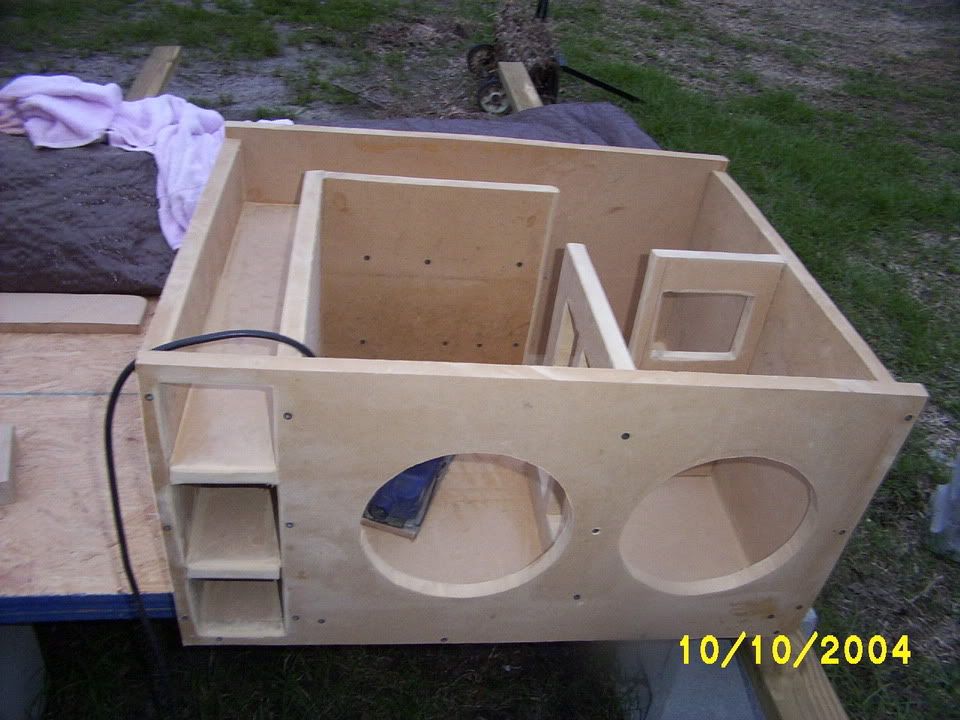 A Picture of its bigger brother built at the same time (4cuft for 12's)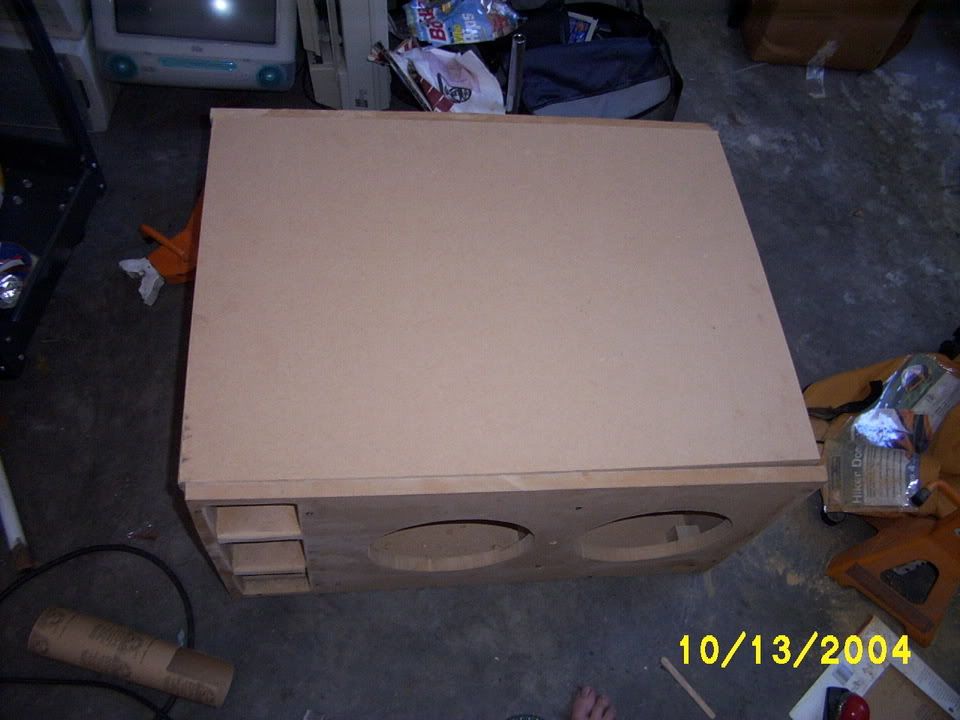 After Completion. Well, its glued, not yet screwed.
It Has never been played below 25Hz and Power has never been past 250peak and 192 RMS (the limits of my amplifier)
The woofers can handle 300RMS and are dual 4ohm coils.
I am no longer satisfied with their performance on the low end bass extention and have an Adire Audio Tempest i have to make room for (and pay for materals to build the enclosure)
The enclosre is finished construction wise but there is a 1/2" lip that needs to be planed down (dang skill saw) and it is only primed white. if you would like me to carpet it I am willing. i will finish planeing the lip down before i ship it.
Given 600w RMS in a car stereo environment this would be a pretty decent set up. I did not build this box to audiobahn (the company) because this isnt an SPL box. it is an SQL enclosure.
I used 3/4" MDF and sealed it with Siliconized Acrylic Chaulking. 2" Drywhall screws and Elmers wood glue here used in construction. There is a good 7-8man hours into the enclosure at least an $70 worth of materials. Price is $220 as is you take care of shipping cost (i will plane the lip down of course). This price is Negotiable to a point and I am willing to sell the enclosure alone but not the woofers alone.
The enclosure Dimentions are
16" Wide
24" Deep
30" High
Contace my Via E-mail or just post.
CBFryman07@aol.com