-FREE- Realistic Radioshack Nova 8b vintage speakers
---
Picked these up for a song at a local thrift store. I have no real interest in vintage audio but I would like to pass these along to someone who may appreciate them.
One of the grilles has a couple cracks (easily repairable) and there is a dent in the side of one of the speakers (pictured) also easily repairable.
I plugged them in and all drivers seem to be functioning properly.
Free for local pickup. I am in the Northwest Florida area (DESTIN)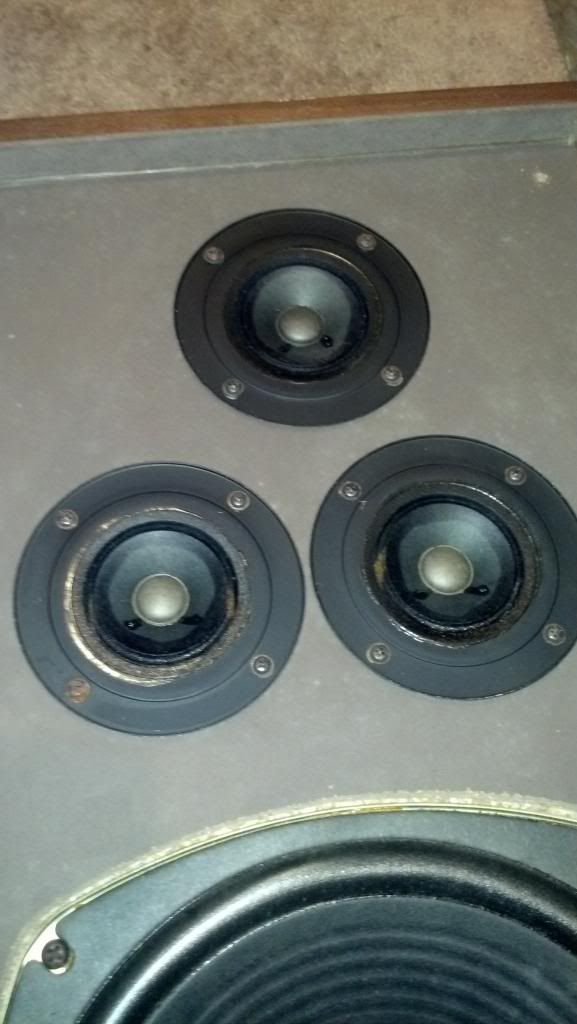 That is light reflecting on the tweeter/midrange surounds, not damage. They are actually remarkably clean.