21cm Aavid 60650 Profile TO-3 Heatsink
---
For sale is a ~8-1/4" / 21cm section of Aavid profile 60650 with the shown 3 pairs of MJ15022/MJ15023 TO-3 transistors, sockets, resistors and wiring, insulating duct/shield & 4 Nylon screws, as well as vibration-isolation feet and mounting screws. I would like to get USD $30 plus shipping.
This is going to be recycled for scrap value in a week or two but it's too nice to just toss out so here you go. If you think you might eventually have a use for it, act fast. This came from the heater/cooler controls for a semiconductor wafer chuck that was decommissioned and scrapped. It used to have a fan drawing air across the heat sink through the plastic duct (the chassis was the other 2 sides of the duct). It was this clean when I pulled it.
All the measurements are within a small part of a millimeter of the specifications for Aavid part no. 60650 on their specifications page so I am confident this is the profile:
Aavid Thermalloy Profile Page
18 spread fins, 120mm x 76mm with 34x8mm centre section plenty big enough to work in the central channel
Length: 210mm
OEM pricing: $93.75/foot
Aavid part no.: 60650
Thermal resistance
at 3" length
: 1.14ºC/W
Surface area: 61.2 square inches/inch
2.90lbs/foot
Black anodized aluminum
Drilled for 6x TO-3 devices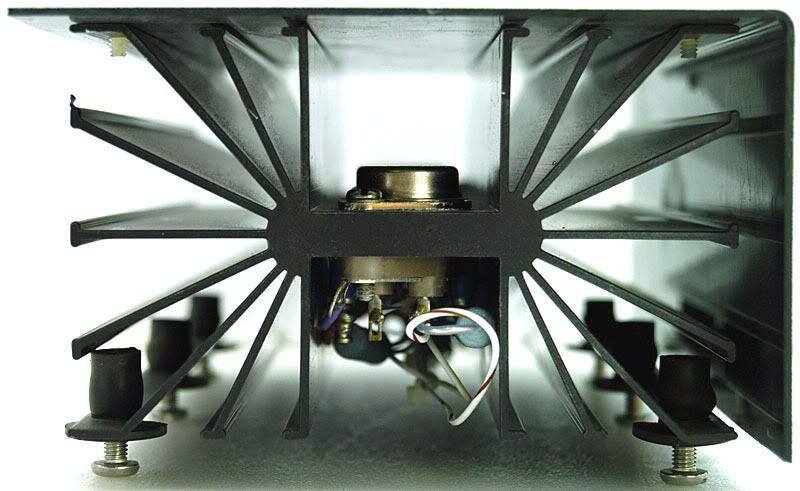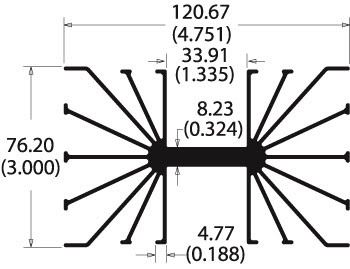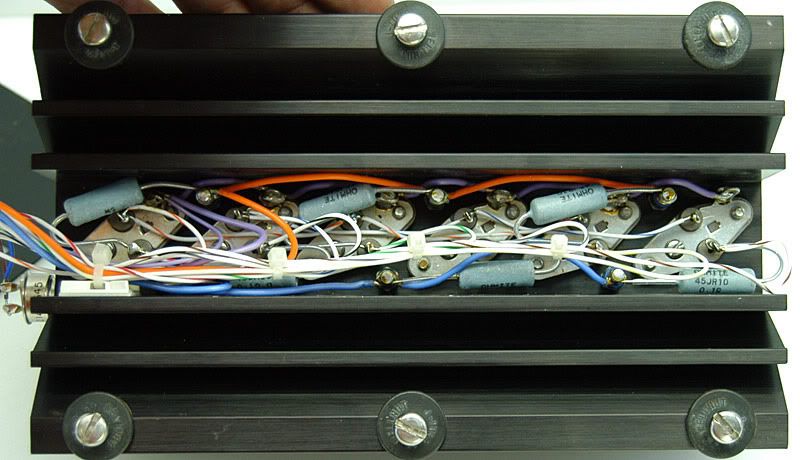 I can't guarantee the transistors but I did give each a quick check with a super-cheap handheld multimeter, the 22s all read 31 (in tolerance) and the 23s all read 99 which is off-the-charts high for these devices. Resistors (the ones I can read) are ohmite 45JR10 0.1 ohm 5W. I'm not sure what the stud-mount thing is in the end of the sink but the leads are open relative to each other.
The transistors:
ON Semiconductor MJ15023: 16 A, 200 V, PNP Bipolar Power Transistor
__________________
Jesus loves you.