Konnichiwa,
Same story as before folks, in order to finance my Wedding (it turns out I have to travel to Africa because of Visa troubles...) and some new projects several parts of my system are up for grabs.
Item #2 is Transformer Volume Control based Passive Linestage.
This uses the MK I (sandwich) S&B TX-102 and a number of relais (COTO Miniature Reed Relais) for Input selection and the other inout tasks such as polarity selection and selection of unity gain or 6db stepup. The volume switch is a non-detented Type 71 GEC Pleesy switch, solid silver coin type contacts.
The case is one from Opera's Linestage, as seen in the picture below in the only thing that looks like a preamp. Inputs are 2pcs XLR balanced and 2pcs RCA unbalanced. Outputs are 1 each RCA and XLR.
Front panel controls are rotary and function as follows:
Polarity (also often called "phase switch").
Input (1/2/3/4)
Volume
Gain (+6db/0db)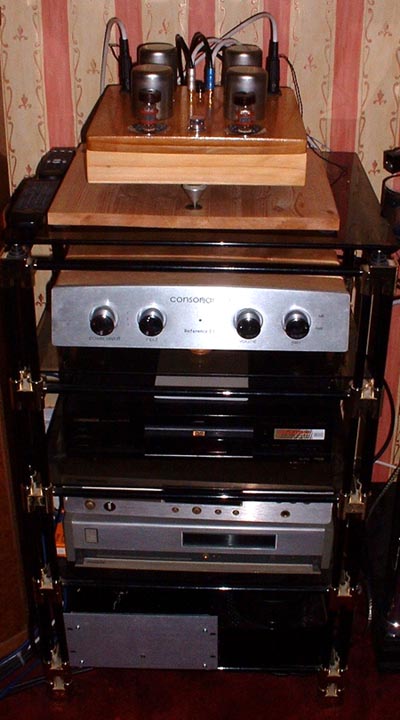 An inside shot shows just how compact the actual audio circuit is: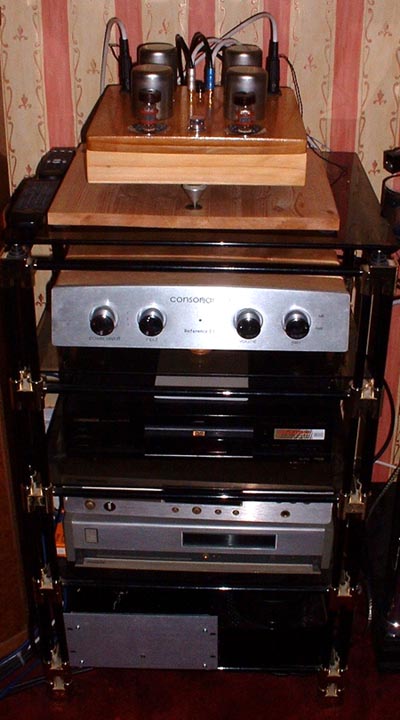 Wire is mostly uncoated, uninsulated silver.
The unit would have been kept, except that I have coming up in a few weeks a Silver Wired (including Transformers) commercial TVC Linestage. I'll let this one go again for in effect parts cost based on the DIY HIFI supply "Django" Kit and assembly fee, so let's call it £ 500 or $ 820. Shipping Carton is still present, but again, I prefer a locak sale (UK South East).
Sayonara