FS: 200K Alps potentiometer
---
Hey guys,
Up for sale is a NOS pair of 200K Alps stereo pots. They are in good condition both mechanically and electrically. I have checked them on an ohm meter and they both work fine. The model number on the back reads "VRX182 64X". I cannot find any info on the Alps site so I'm assuming these are pretty old. Each of the pots come with one mounting nut and their own boxes.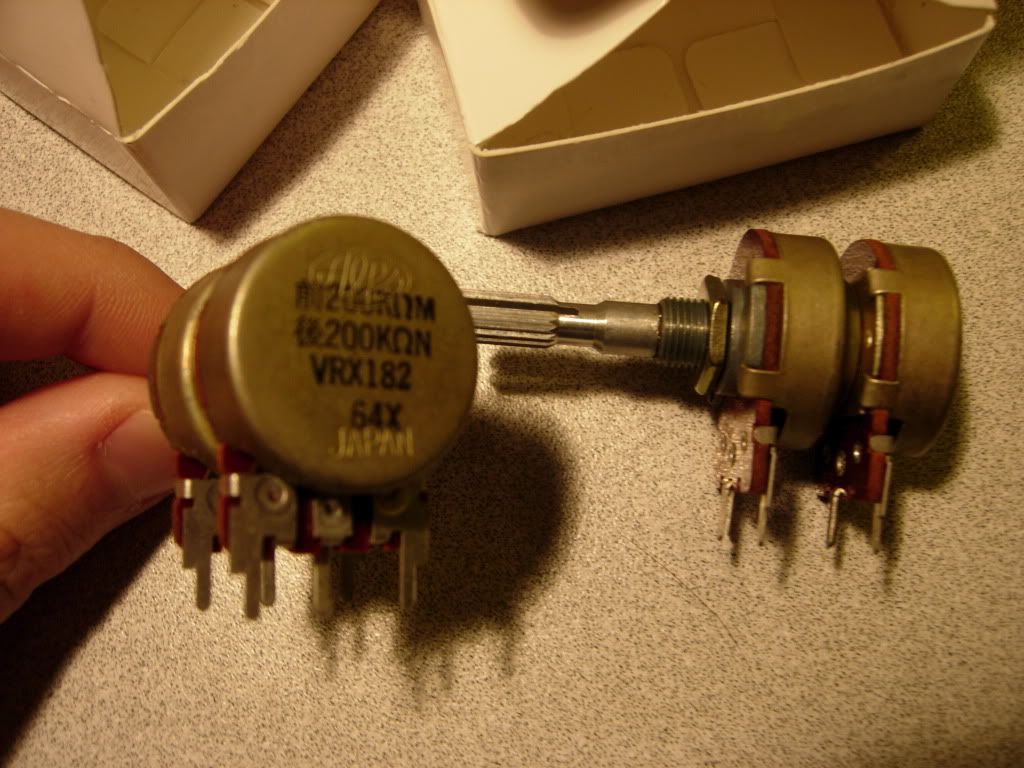 I realize that because I am a relatively un-established member, some/most people may be hesitant to deal with me. As a result, I am offering a "pay when you recieve" option to established/reputable members. I am also an active/reputable member on another forum(non-audio) and can provide references if required.
I am asking $8 plus shipping for both pots. Please contact me via PM if you are interested/require more info.
Cheers,
Dave