Hello folks. I am new to the site and I look forward to learning much from here. Enough about that.
I have for sale a pair of Vifa M22WR-09 08 sub/midbass drivers.
One of the drivers is in good condition aesthetically while the other suffers from a slight bit of ugly. Both drivers function 100% perfect.
I have 100% positive feedback on Ebay with a feedback score of over 150, that's all high end car audio wares. I rarely deal with sales of home audio, but will be involved soon.
My Ebay user ID is eggstersampsandstuff you can check it out for verification. I am also on CarAudio.com username lust4sound, have 1 positive rep for sales there for further verification.
I am accepting best reasonable offers for these drivers, payment can be made via Paypal. I am only looking to ship within the U.S. Please no overseas requests.
Here are the specs I found.
Description:
220 mm woofer with heavy alloy frame, ultra stiff treated conical paper cone and wide rubber surround.
Nominal impedance Zn (Ohm) 6
Reference voltage sensitivity (dB) 88
Voice coil diameter d (mm) 50
Voice coil length h (mm) 21
DC resistance Re (Ohm) 4.3
Voice coil inductance Le (mH) 1.1
Resonance frequency fs (Hz) 30
Mechanical Q factor Qms 2.73
Height of the gap hg (mm) 8
Electrical Q factor Qes 0.38
Total Q factor Qts 0.33
Long term power (IEC) (W) 15
Xmax peak (mm) 6.5
Moving mass Mms (g) 36.00
Nominal power (W) 200
Effective piston area Sd (cm²) 224
Equivalent volume Vas (ltrs) 55
Force factor BI (Tm) 8.8
[IMG]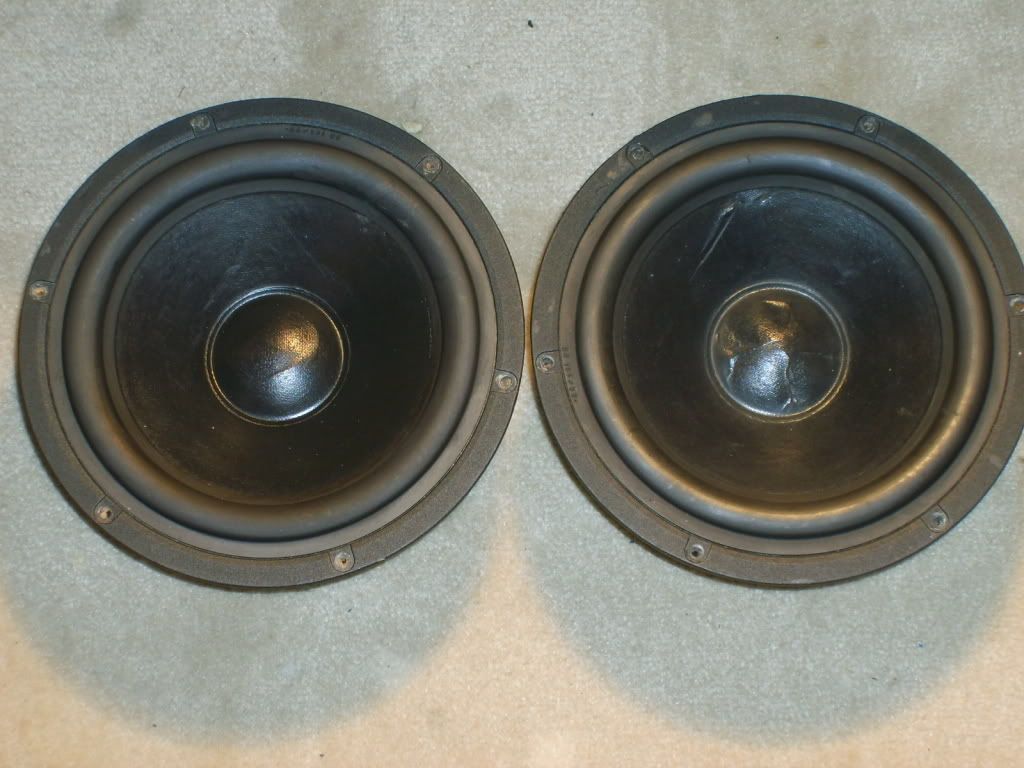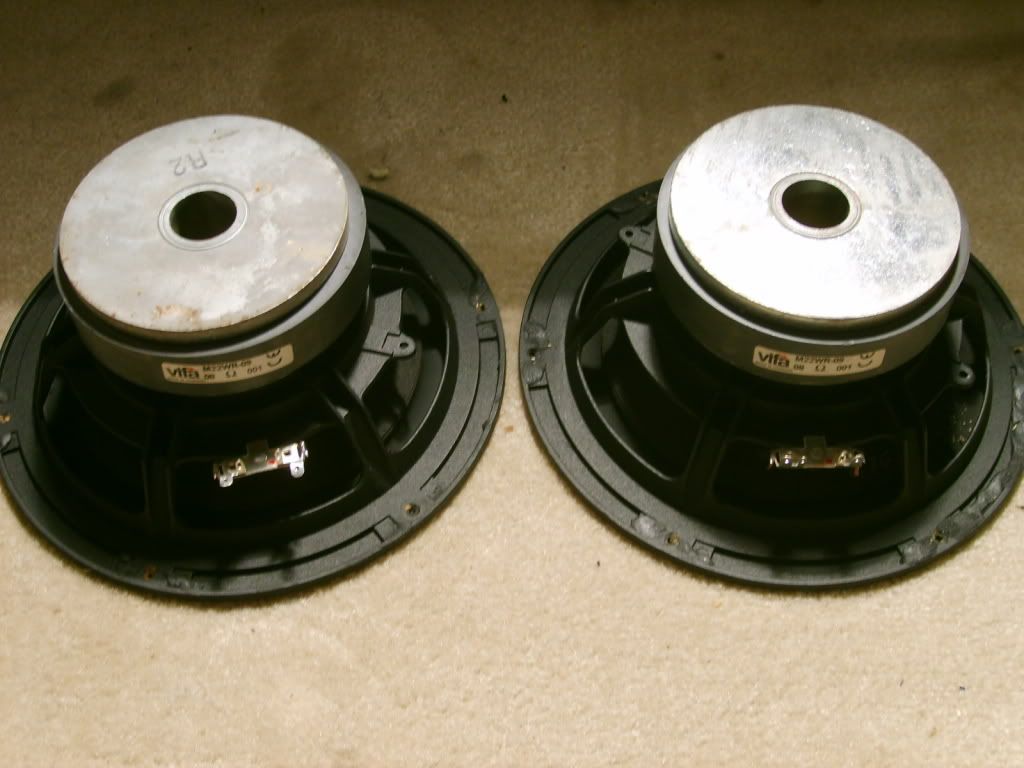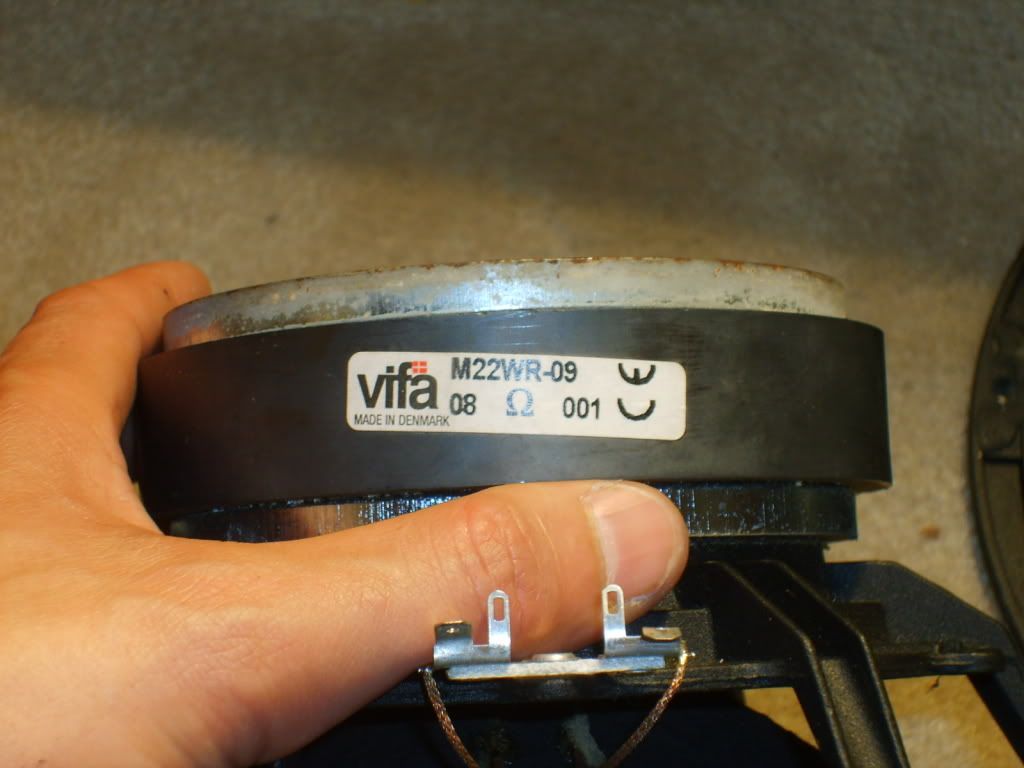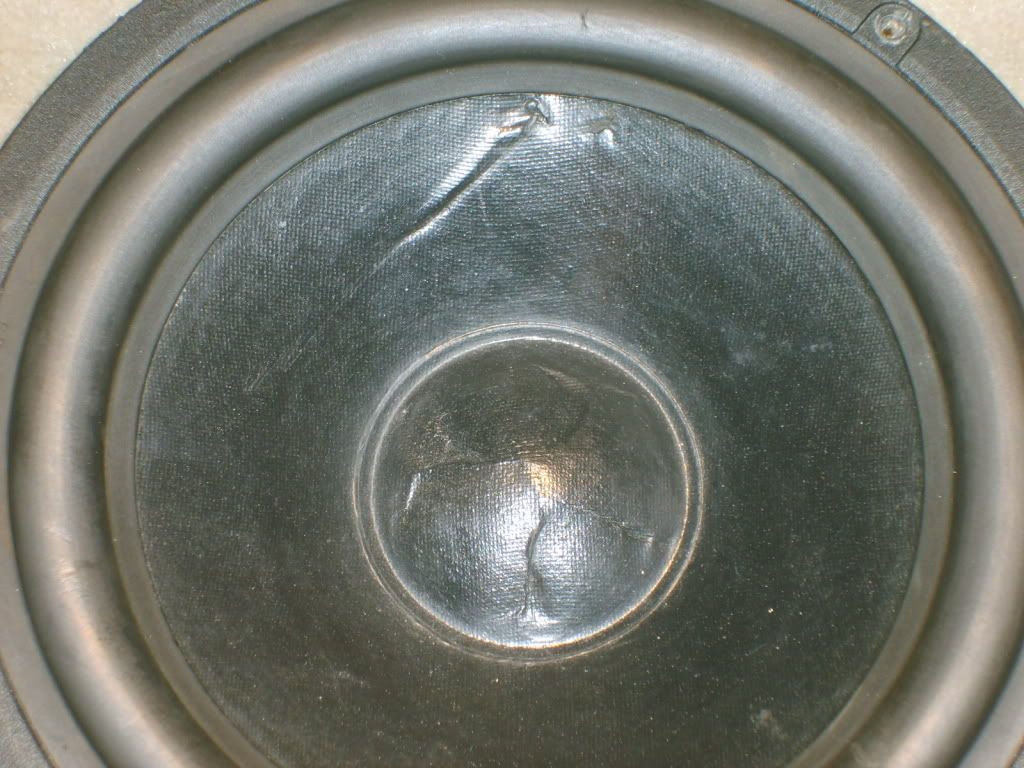 [/IMG]