I have searched around here a lot for discussions on this topic, and there have been many. However, it seems as though there isn't really any definitive answer on just how much stuffing increases the
effective
enclosure volume. Below are links to the only two places I have managed to find ACTUAL, measured data:
http://sound.westhost.com/articles/boxstuff.htm
http://www.moodym.com/audio/fiber.html
Both of these are probably familiar to many here. The second one is really the only measured data I have ever been able to find. Are there other data sets out there from tests dedicated to determining just what stuffing can do to Vb,eff? Obviously, there is more to it that JUST that, but being able to get an idea of what the effective volume is is very important in bass-reflex/ported type enclosures (and of course, that is entirely its own discussion...stuffing a ported box or not).
So, does anyone have useful links to:
- More test data of this nature
- Freeware for enclosure design that can account for stuffing (there is pricey commercial stuff out there, but it seems to take some fun out of the DIY experience when you have to spend $500 for a license)
While I hope to have this thread serve as a one-stop source for stuffing discussion & data, I also hope to gain some insight for a project I am starting.
This would be my ideal 160L enclosure, without the acoustic foam on the walls. With 70% coverage, it reduces me to ~130L. Having an estimate of the effective volume increase from stuffing is very important for port-tuning (although I can design around it being unknown, it would be nice to have an idea). I won't just make the enclosure bigger...24" is the limit. I hate wasting things, and having to go from 24x48" sheets to 48x48" sheets of MDF to cut out a 30"x30" piece is a terrible waste!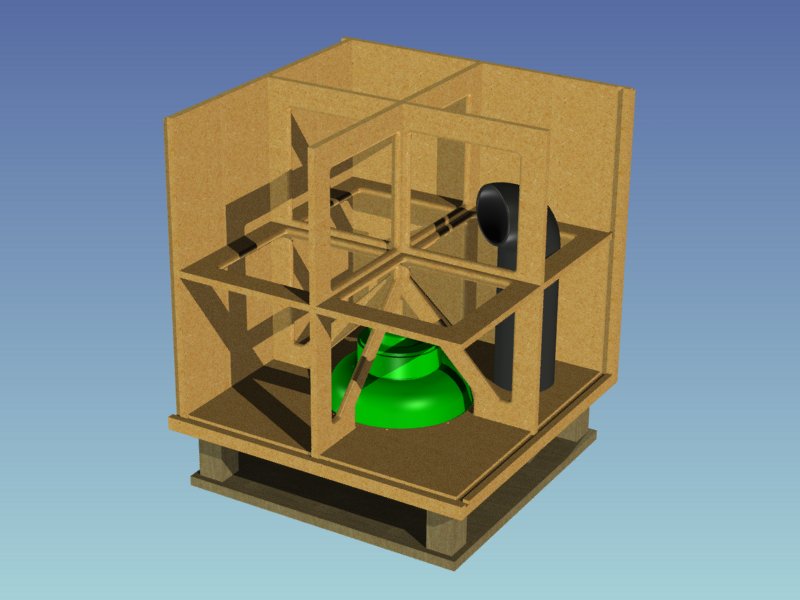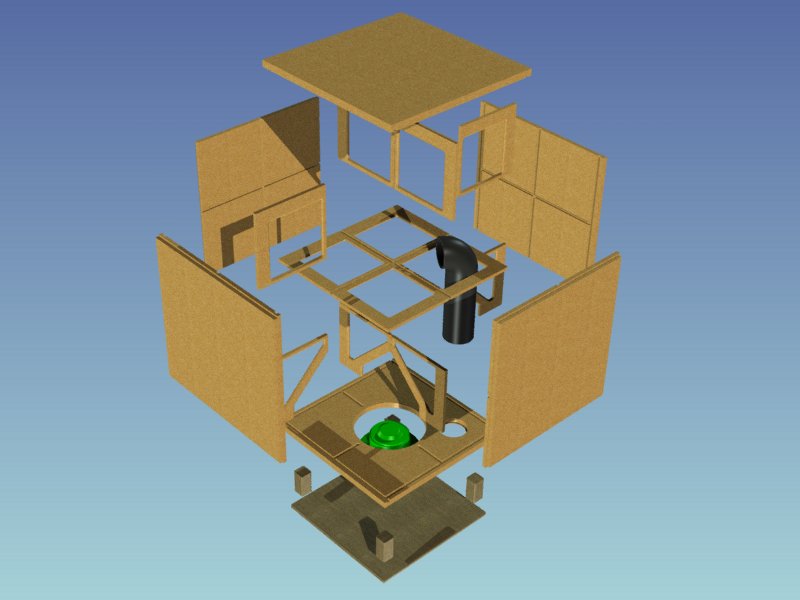 Here's the contingency plan...design around the orange line ("worst-case"). This is the volume of the box assuming a 10% increase in effective volume (which is what some have said is the most you will see in "reality"). The yellow line is what the response would be if the port length remained the same, but the filler turned out to increase Vb,eff by 20%. Similarly, the blue line is what happens if the stuffing gives a 30% increase with all other parameters remaining the same.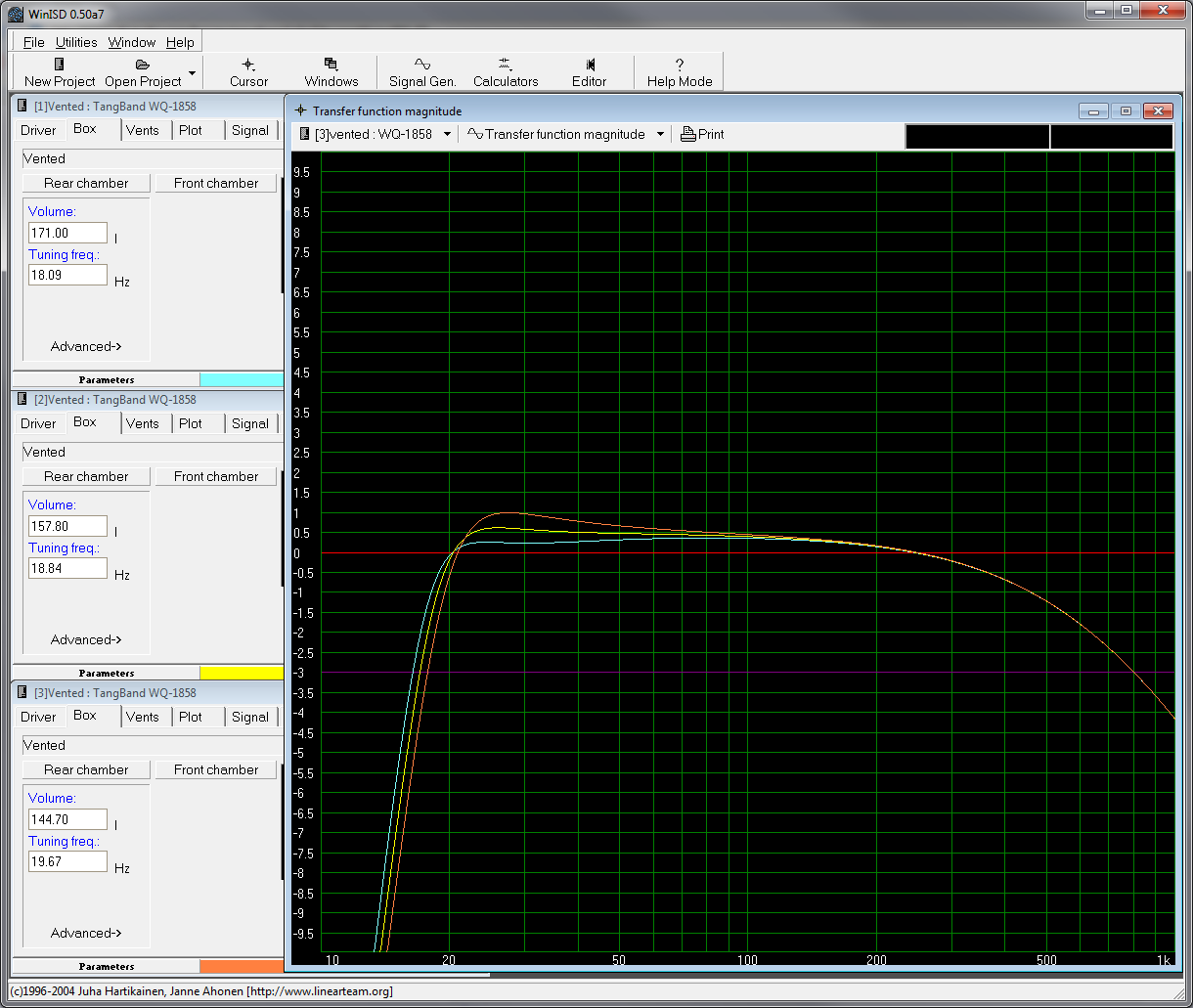 Since we may never really get enough freely available, definitive data on what the stuffing will do, I think that this sort of design methodology is a good compromise. Define a performance envelope with the maximum performance deviations you can accept at the "far" ends of your unknowns, and the real thing should fall somewhere inside.
PS
One other random one...where you stick the port in the enclosure with respect to the driver does not matter, right? If the driver is firing downward out the bottom, and I stick the port in a side, it is fine as long as the outlet is not obstructed by a wall, and the inside is at least one diameter from any wall/stuffing/driver? Thanks.