Combining 3 Band Pass Filters
---
So I've been building an equalizer for an amp I built.
I'm now working on a 3 band equalizer to use with the amp for a class. I could use some help with the design. Trying to keep it simple but I'm getting a little frustrated
• The Equalizer Pedal will be powered using a 9V battery
• A push button will turn the foot pedal on and off
• A minimum 3-band equalizer will be designed
• Low (Bass) center frequency band: 78Hz (5% tolerance)
• Middle center frequency band: 1.15kHz (2% tolerance)
• High (Treble) center frequency band: 7.8kHz (2% tolerance)
• At least +/- 15dB per band
Could someone help me out with my circuit. I'm not sure how to combine the filters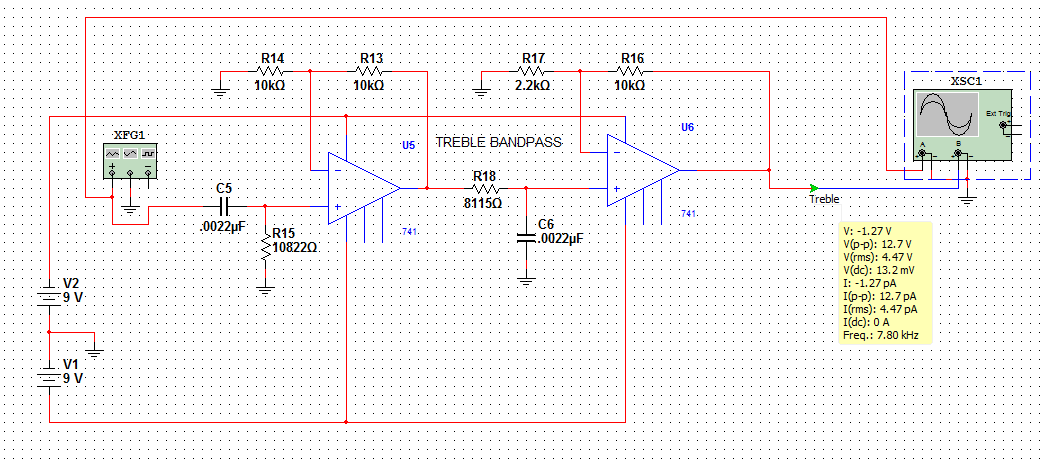 Any other comments or suggestions would be very helpful. Trying to get a working circuit and get a working model on my breadboard.
---
Last edited by JoshwaBurke; 4th September 2012 at

04:44 PM

.