Help, troubleshooting Miniosc !
---
Hi
I built the ESP Miniosc.
Everything works fine (frequency, output level, sqarewave etc) but the sinus is very distorted.
Sins the design is built upon several feedback loops, -local and global, I don't know how to trouble shoot.
My experience is limited to tube design where feedbackloops are avoided.
I took an screenshot at the output signal in Sinus state.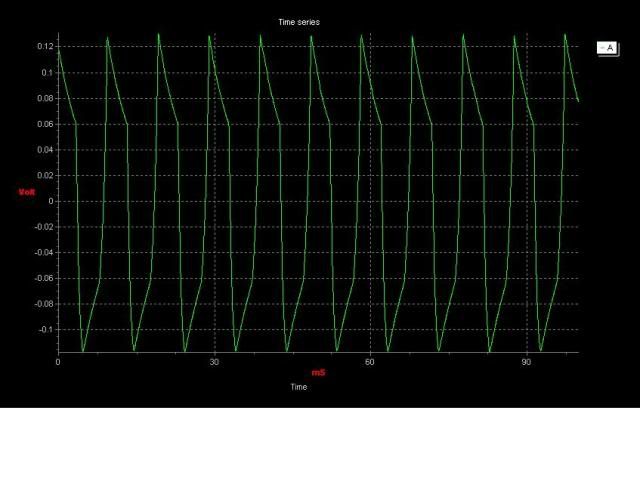 Any sugestion how to progress ?
Brgds
Pix
Sweden
__________________
Pix