diyAudio Member
Join Date: Dec 2006
Location: Huntington Beach, Ca
Radial Engineering (kinda funny)
---
figured someone would get a kick out of this...
this is on the box to the Radial Pro DI passive DI.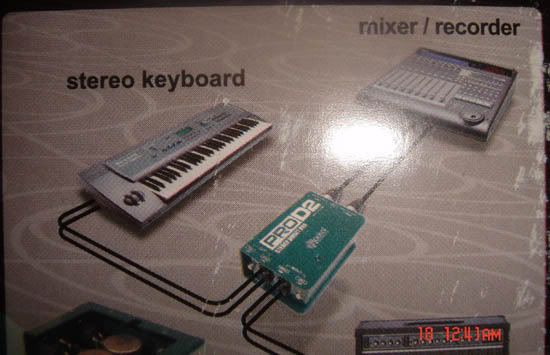 what your seeing here is an amazing new invention. THE DIGITAL DIRECT BOX!!!! A passive di with jensen transformer. Convert your heavy guitar riffs to clean midi notes with swift velocities and gnarly mod pitch bends!!! haha
not funny?
Ok well they show the DI box plugging into a mackie midi controller. It takes no audio signal what so ever. Now thats funny!