Bottom line
I'm looking for a
simple, regulated, dual rail supply, 12-14.4v input
+-29v output
Basically something like this simple
dual rail car PSU
, but it must regulate output voltage(s).
Story
Hello my crazy builder friends.
This has been a long time dream, to build a little ghettoblaster I can carry in a backpack.
Its more of a mountain-blaster. I'm a very regular mountain climber and sometimes in a remote location, my friends and I feel like some music!
I bought a pair of limputs for the job, JBL 8" GT5-803s. They're said to make nice bass and have nice full range and SQ. They were collecting dust while I toyed with various ideas (how large? adding a sub? etc)
Recently I was inspired into action!
Just a little test with a single speaker in a flimsy 1mm cardboard box was enough to let me know a single speaker version 1.0 would be worthwhile.
"MAKE VERSION 1.0. Make it small, make it simple, MAKE IT NOW!"
I present version 1.0
4mm fibreboard, some pine, countersunk screws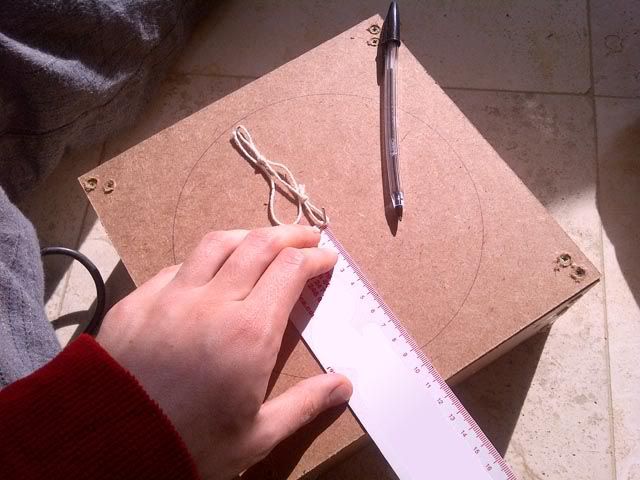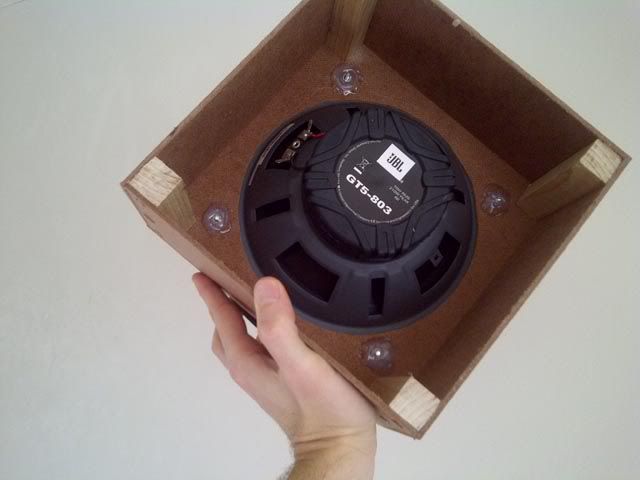 Before getting too deep into painting or final wiring it was time for a little testy test.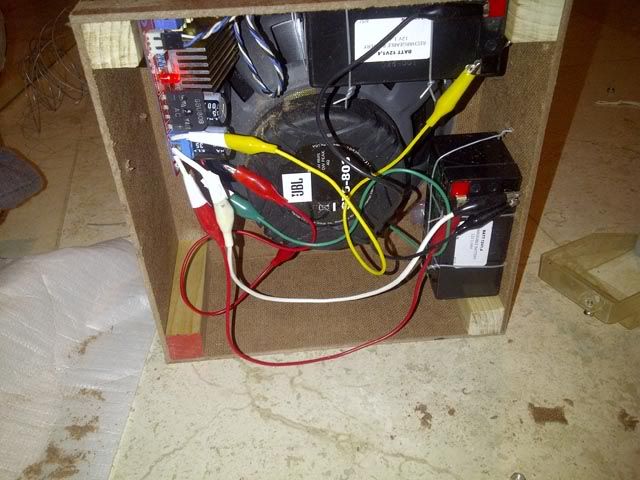 It has fully met my hopes. Running on 2x 1.4Ah 12v SLAs
But I've always wanted to know what MORE VOLTAGE (muahahahaha) would be like on this little amp.
So I hooked up another 2 batteries.... behold... MORE POWA!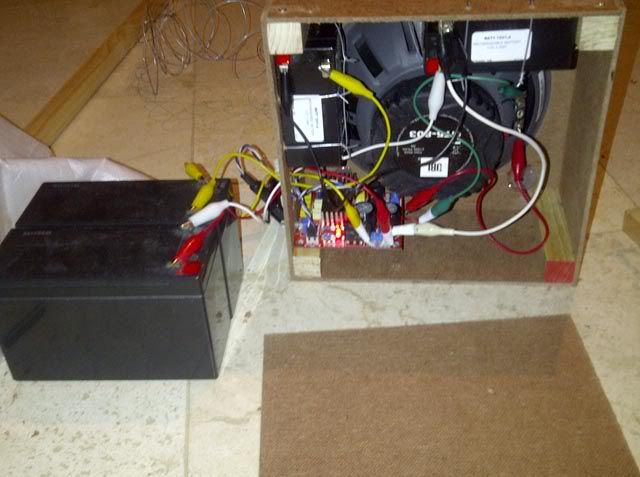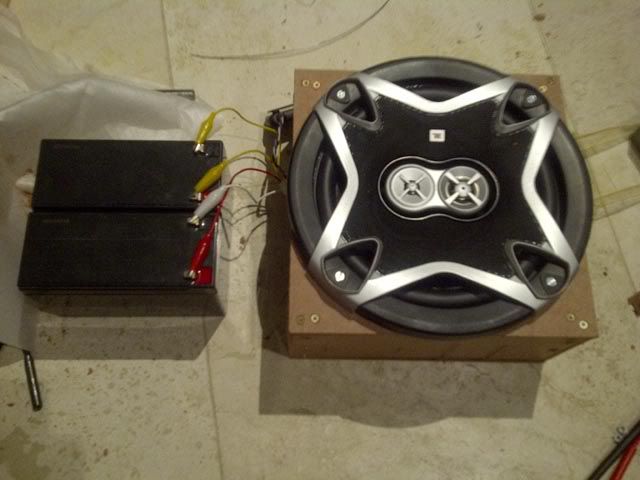 This thing blew me away, I was so impressed!!
My neighbours must hate me!!!
My eyes were watering hahaha.
(even with air leaking out of various holes and cracks)
You can ROCK a fullon party with just this little box and +-24v.
I'm already getting builders remorse. I dunno how long version 1 is going to survive as is. WANT MORE POWAAAA! hahahahhaha
I don't want to stuff an extra 2 1.4Ah 12V SLAs in there. Enclosure volume is already so low. That would just kill it I reckon.
So my other idea is to use 14 Li-Ion 18650 cells. But the charging and cell balancing (2x 7 cells) for such things are quite pricey (ebay +- $70 for a pair).
I figure I might as well design my own.
But thats a whole project in itself.
I'm thinking a simpler and more flexible solution is to just wire my 2 little 1.4Ah SLAs in paralell. and run a SMPS off them.
The thing is I'd like to get max voltage out (around 27-29v) I don't want to run unregulated because I want to be able to charge this from a car or motorbike, which may go up to 14.4V, which means when its running on battery voltage (may go down to 11v under load) with the same ratio, output voltage drops down to 21V. (assuming Vin 15v makes Vout 29v)
Most of the time when I'm using it, it will be on battery power.
I don't want to settle for a lot output voltage during the main time I use it.
The alternative is to not have the ability to use the PSU while its charging.
I don't like these tradeoffs! I want REGULATED!!!
The great thing about a single speaker ghettoblaster is I can have one in service while I build or modify the other one.
A real man needs 2 ghettoblasters
Looking forward to a response.