diyAudio Member
Join Date: Apr 2005
Location: KyOhWVa tristate
Axial response for my BG-75's
---
Recently took axial measurements on my BG 75's dipoles...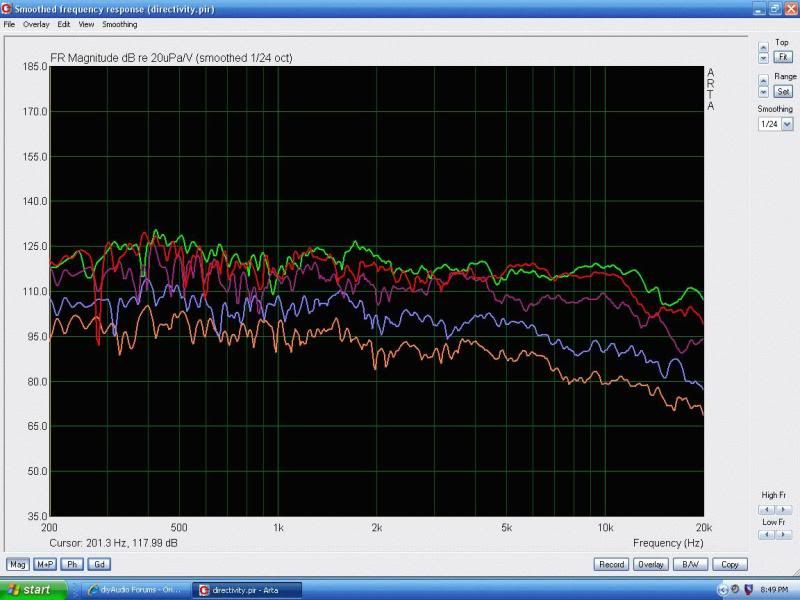 green= on axis
red= 15 degrees off axis
purple= 30 off axis
blue= 45 off axis
orange= 60 off axis
for comparison here's an earlier on axis response with a differnt mike setup at similar distance in room (3 meters away, 1.25 meters off floor) smoothing is different between the off axis plots and the earlier on-axis, 1/24 vs. 1/9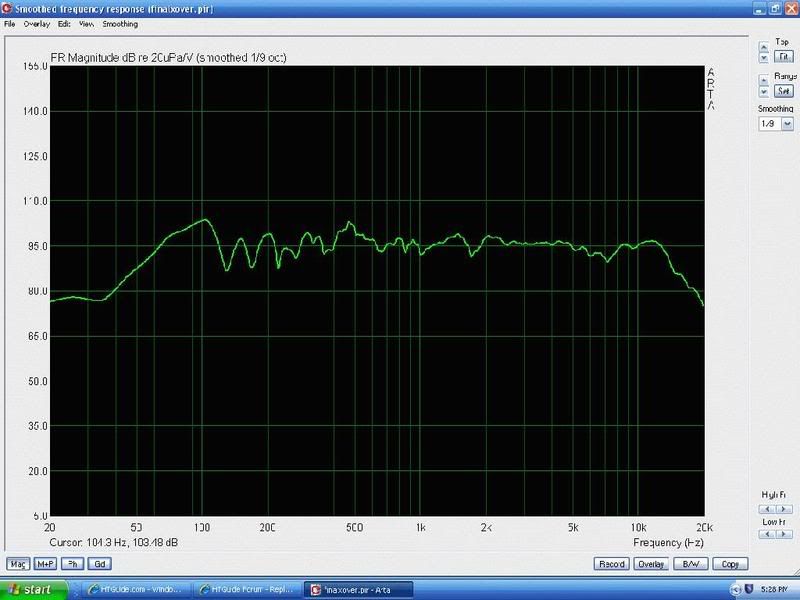 since no one ever listens here beyond ~ 30 off axis, I believe these measurements confirm what my ears already tell me... i.e., since the response variations off axis drop smoothly as freq. increases, and the general shape of the curves is smooth and similar as the listening angle increases, this is relatively good performance, especially when I look at some of the horn plots posted by some of the luminaries as being exemplary directivity
John L.
__________________
"I've forgotten more than I care to remember" The Last Conspirators