old part - dual variable inductor...see pic
---
I picked this up at a surplus store.
Do you see any use for this?... perhaps in a LC filter ?
Inductance of each pot is varied simultaneously, via a shaft and gears.
(Values of Henry's and it's abbreviations utterly confuse me.)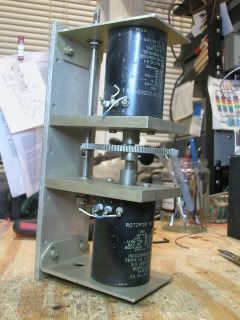 (click on pic)
(close-up)
http://i5.photobucket.com/albums/y17...Y/DSCN3591.jpg
Here is the patent..
PATENT
=RR=