Eagle International tweeter????
---
Just the other day I came by this little box with an Eagle International tweeter. It is the CT-5 and I have it complete with the 2-year warranty card and description and the characteristics description of the tweeter. It is a 3 Watt tweeter which looks to be a 60's item. Does anyone know more about this?
(Might even be willing to part with it with the right kind of persuasion
)
Arne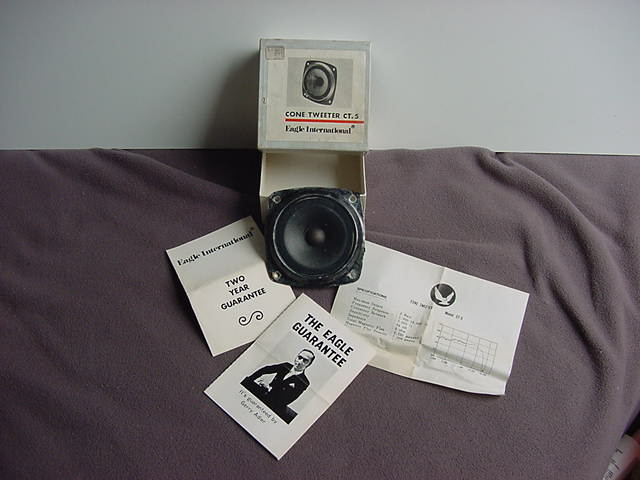 __________________
Yamaha HT amp, Quad 405-II, Arcam Alpha Plus, B&W DM220, B&W DM5 Isophone drivers and TQWT cabinets for a full range project, Harman/Kardon HT receiver, Infinity RS 4000, JBL MX1000, Garrard, etc. etc.