If you had read the whole thread you would know I have already discussed a circuit specific and suitable for the Visaton drivers: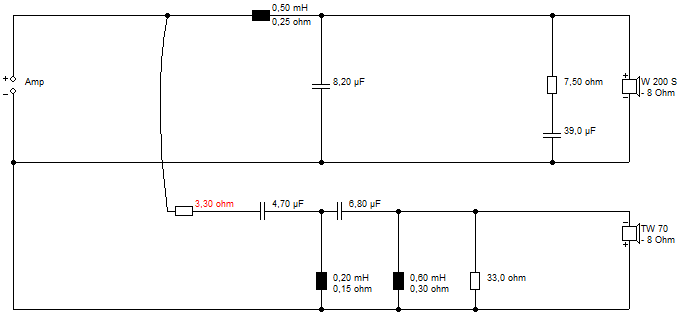 Visaton W200S + TW70
At some point you have to just get on with it. You might even find some components need slight adjustment to your taste and the room acoustic and placement. I also do circuits that tend to work with most well-behaved drivers. This, I feel is a useful approach for diy. We can't always get exactly what we want, so compromise a little.
If you have a promising equivalent driver, we can look at what adjustments might be good. Loudness adjustment, reflex or closed box, adjusting impedance correction for woofer inductance etcetera. This is the hobby, and the outcome depends on your skill. And you find that it is not very critical sometimes. The perfect can be the enemy of the good.
__________________
Best Regards from Steve in Portsmouth, UK.
---
Last edited by system7; 26th January 2018 at

05:53 AM

.