New from Oyaide, audiophile quality gold plated DC power plugs. Available in 2 sizes, 2.1mm and 2.5mm centre pins. Need to be soldered in place, I can do this for you if you send your wall wart or power supply to me.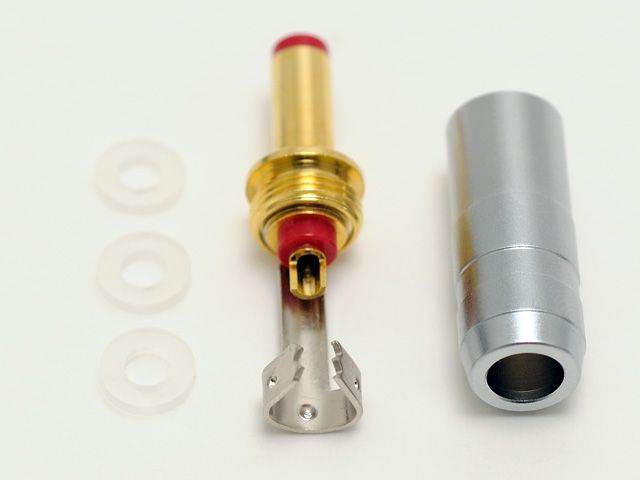 The 2.1mm will fit the M2Tech Young DAC, HiFace Evo, Arcam R-Dac, Beresford Bushmaster DAC
The 2.5mm will fit the Squeezebox Touch
No other sizes will be made Oyaide have said.
Available now on my
website
for £19.95 plus nominal postage charge.
I have added the Oyaide DC plug as an option for all my linear power supply's should anyone want it fitting at point of sale.