I did get some new measurements done today. I've not been able to squeeze in all of the measurements I wanted to do, but hey, it's a start.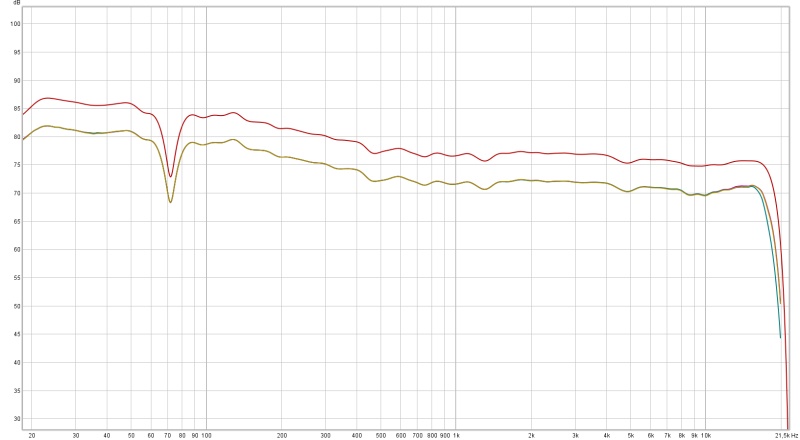 One thing I wanted to check is if the predictions were close to the real life measured results. Meaning I can do some further adjustments off line and still be quite sure the end result will match closely. See the graph above. All traces are presented with a 6 cycle frequency dependent window, the top trace (the prediction from DRC-FIR) is moved up by 5 dB. The bottom traces show 3 separate measurements.
Don't mind the actual curve here, that's my set target from where I begin to adjust with some global EQ.
I'd say the predictability is quite good
.
The new amplifier is acting way different than my old one. It results in flat phase with my target file, on both sides of the spectrum.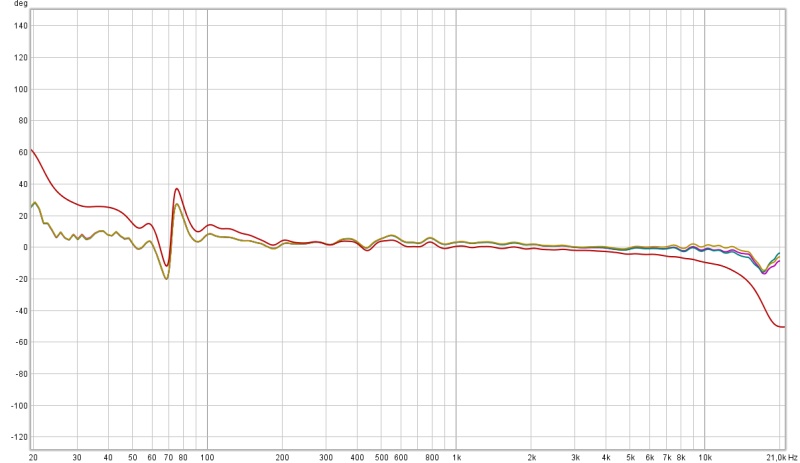 This means to get what I want, I will have to change my settings in the target/template. All in all this is quite different from the old Pioneer.
__________________
Use Science to design your speakers and they will sound like a piece of Art...