I don't have the driver impedance handy, but here is the speaker's finished impedance.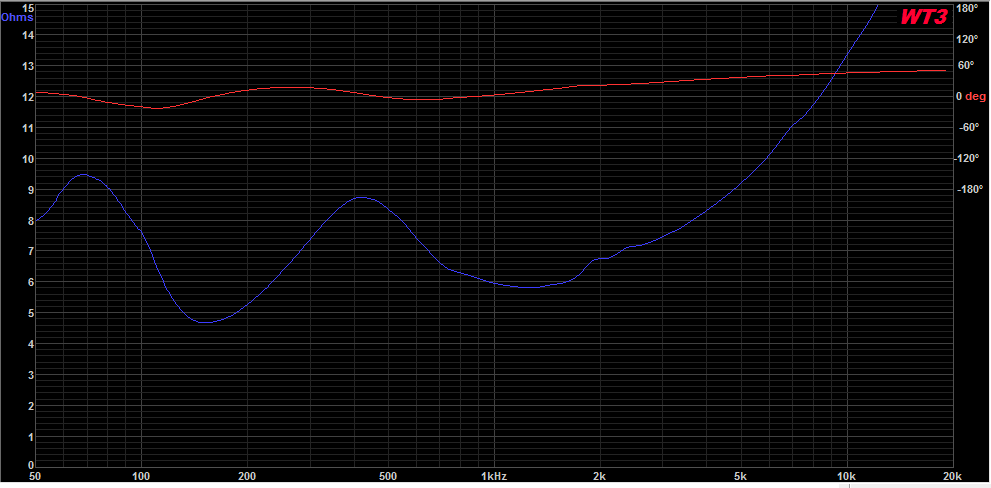 You can see the FE83 goes squirrly right around 2khz
It was pretty bad. It served it's purpose (compact horizontal MTM center channel) but wouldn't use it otherwise.
Yes, as you noticed high passing a Full Ranger right near it's Fs is a real problem as well, although a little different. Somewhat outside what I was getting at in this thread, but a reall design consideration as well.