Tang Band W3 1364sa bookshelf build completed
---
Hi All,
I thought I'd share with you a pair of speakers I just finished. the drivers are Tang Band W3 bamboo cone full range, I decided to use them after building my much loved W8 1772 speakers. You can see them here:
http://www.diyaudio.com/forums/full-...uild-pics.html
I built these for my sister in law & partner because they were listening to music through TV speakers... we can't have that!
The boxes are made from Radiata pine and the aim was to use natural renewable timber and laminate 7 sheets together so all the joins went right around the speaker the 5 pieces in the centre have been hollowed out with a router like a picture frame, then glued together with the solid sides. once this was done I routed out the speaker hole, added the gold terminal posts and gave them a coat of natural wax.
the drivers cost $76
the pine was $24
terminal posts & wire $12
wax and consumables $21
and let me say they don't sound half bad for $133!!!
the internal volume of the boxes is 3.36 litre with no dampening material. they have the same wonderful open sound that the W8 1772's have but need a surprisingly large amount of power to drive them.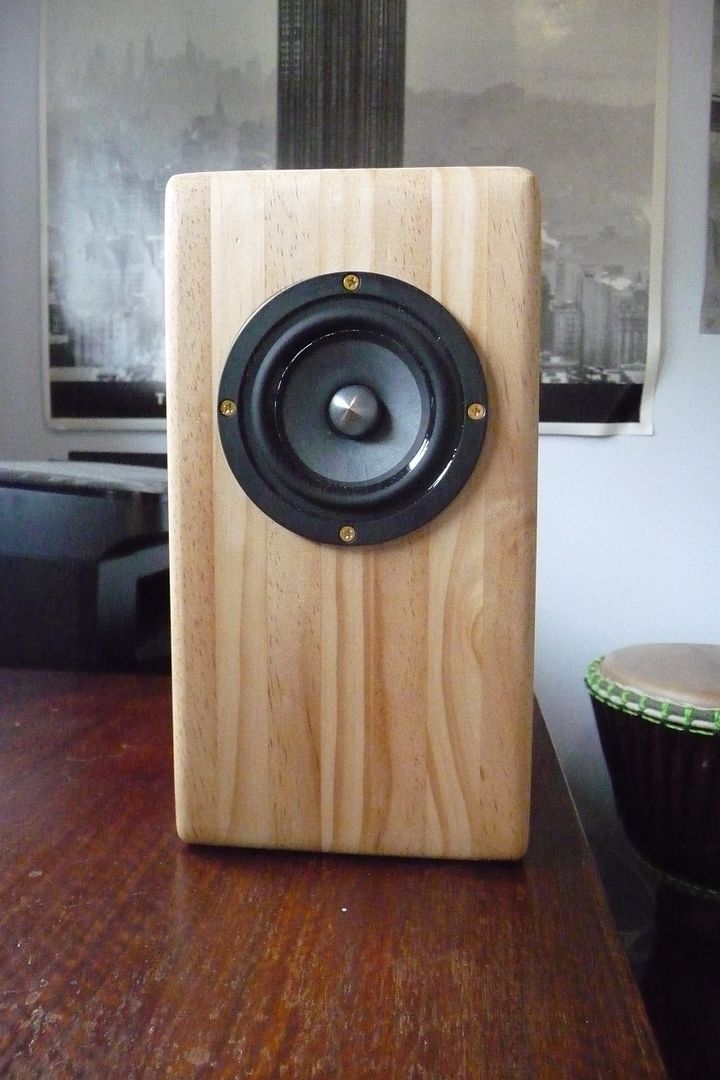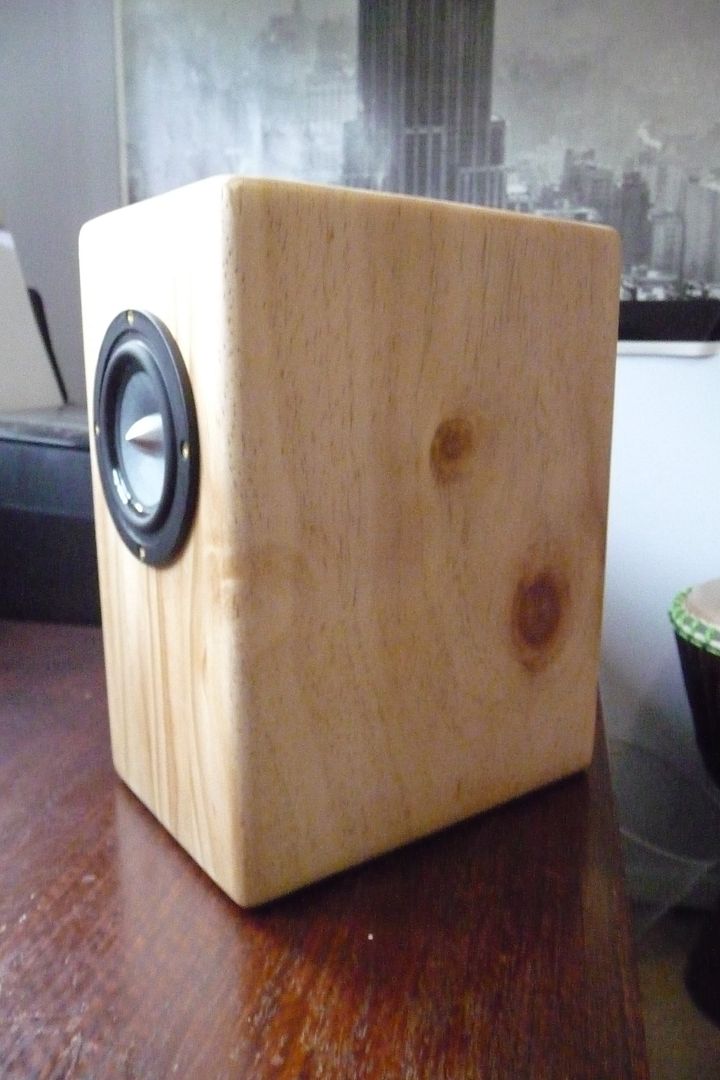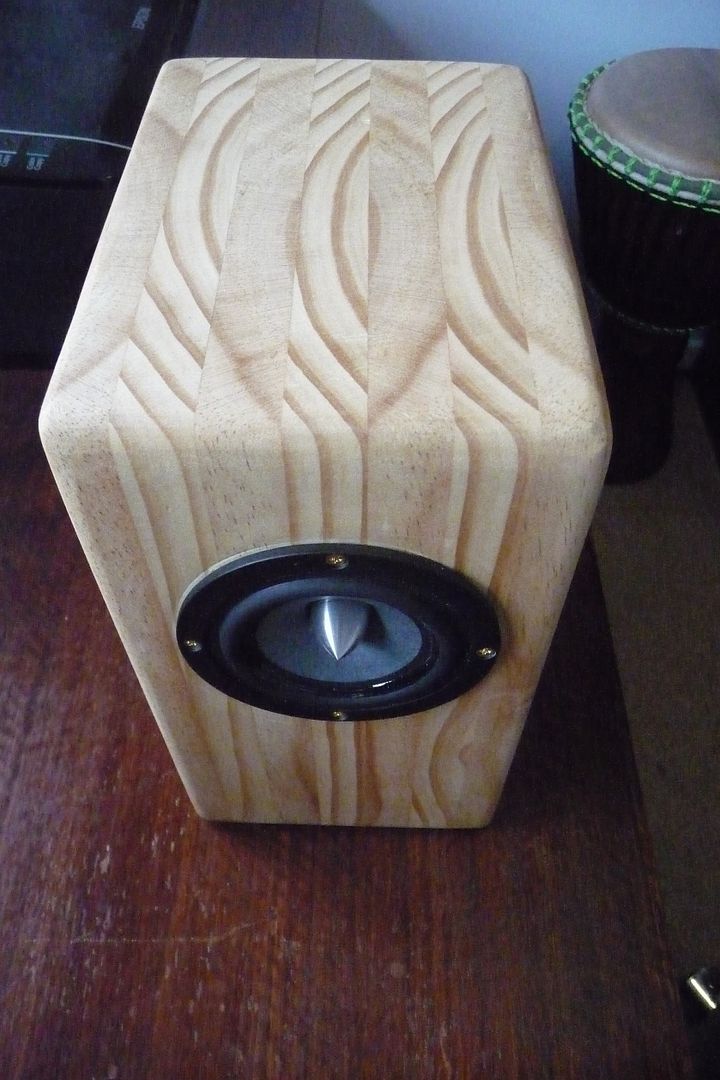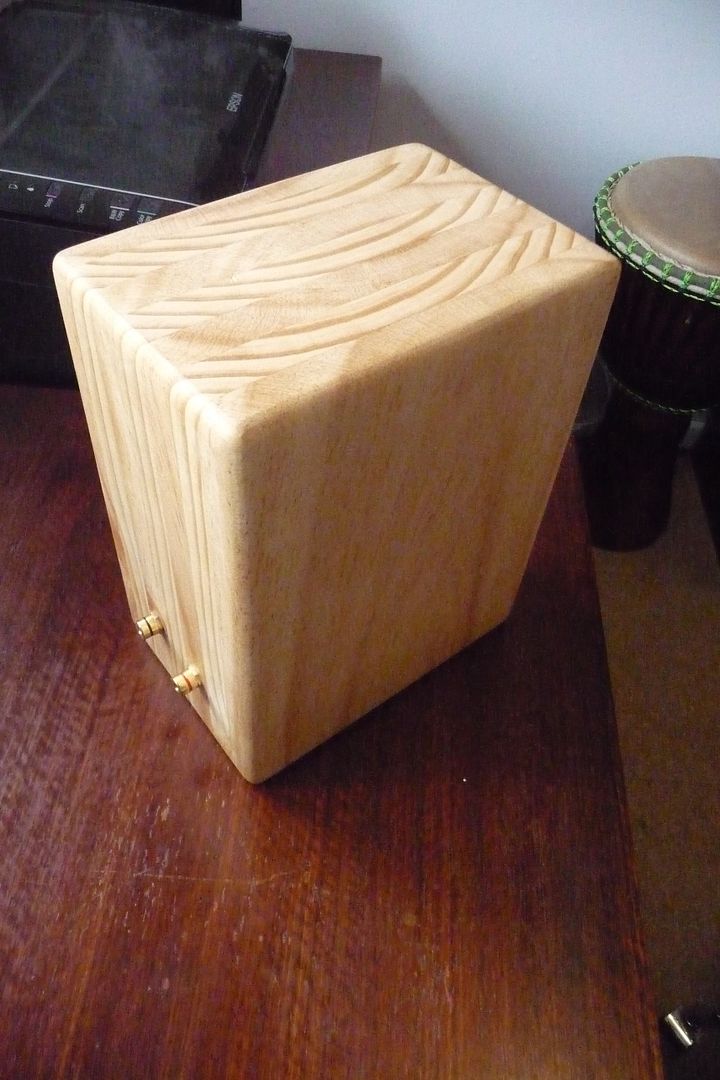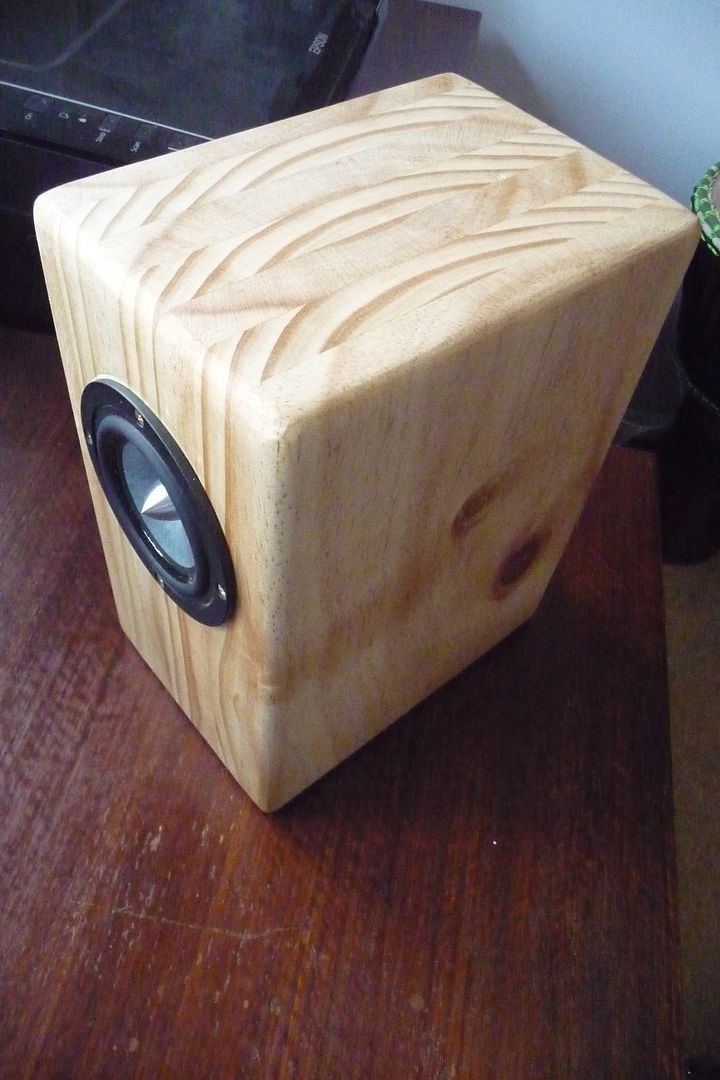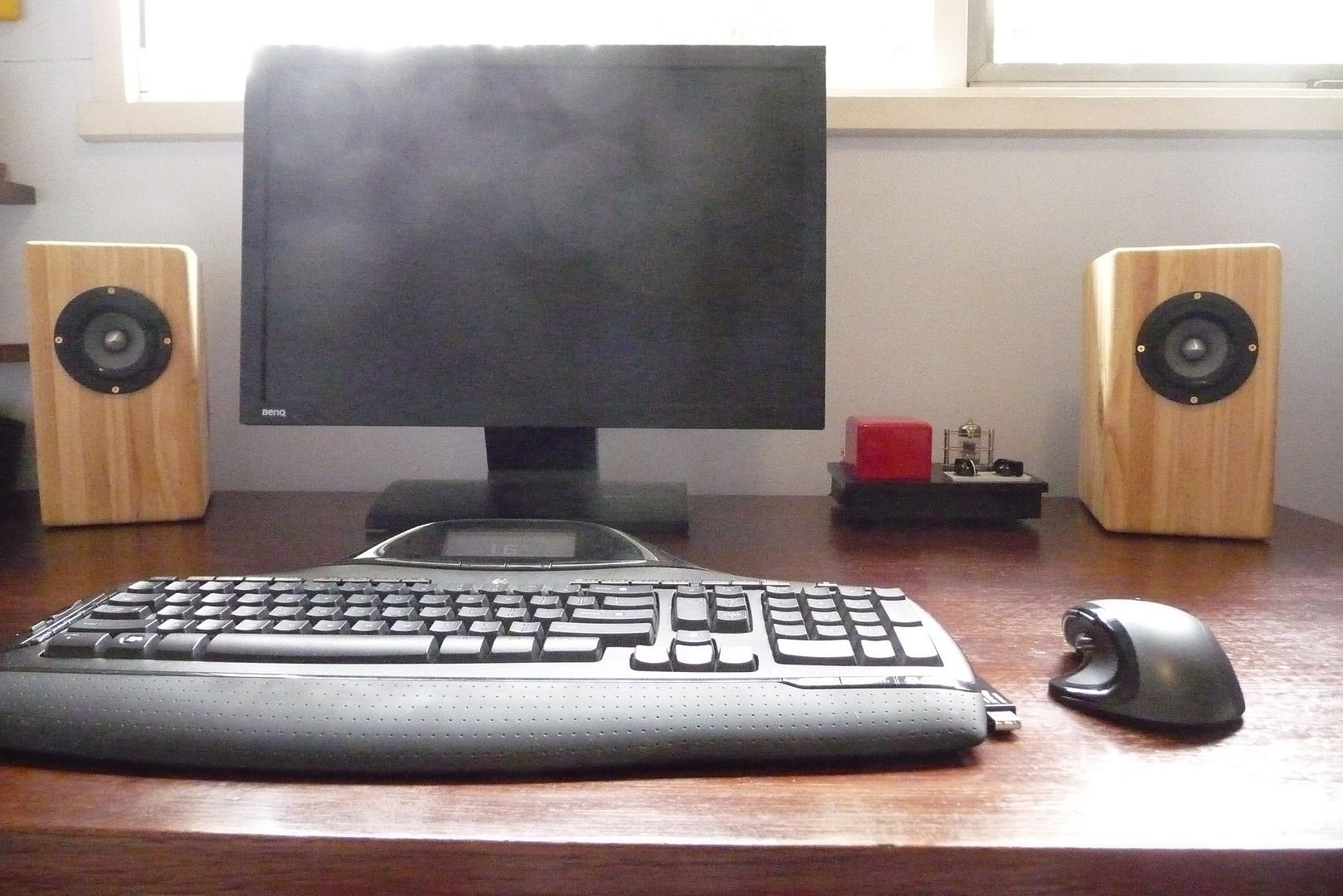 the boxes were quite a bit of work and I hope they are appreciated! The amp used to drive them will be a hybrid valve pre (russian NOS 6n3p-ev) and solid state 2.5 watt power amp made by qinpu as seen in the last photo. I think they need more power so a small T-Amp would be advised if you intend to build a pair.
Cheers!