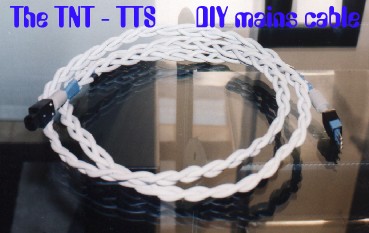 Full details are at
http://www.tnt-audio.com/clinica/ttse.html
http://www.tnt-audio.com/clinica/tts2e.html
http://www.tnt-audio.com/clinica/tts3e.html
Cable originally specified was Pirelli Screenflex S2 featuring the double shield (aluminium foil + copper braid) and two 1.5 sq.mm stranded copper conductors. People found it difficult to obtain this so Baldassari cable a single shield only was later recommended. But this cable is also not available now.
Now there is a cable that is better than both! Should be perfect for making TNT TripleT, which is claimed to be much superior to TNT Merlino.
Two 12-gauge conductors,
Teflon
insulation with double foil/braid shield.
Three of these braided together for the TTS would carry some power!!
Belden 83802
Number of Conductors: 2
AWG: 12. Stranding: 7x20, Conductor Material: TC - Tinned Copper
Insulation Material : Teflon® (FEP - Fluorinated Ethylene Propylene)
Outer Shield Material : Aluminum Foil-Polyester Tape/TC & Tinned Copper (Beldfoil®)
Outer Shield Coverage: 100%
Outer Jacket Material : Teflon® (Fluorinated Ethylene Propylene)
300Volt, 25 Amp
Overall Nominal Diameter: 0.303 inch
TakeFiveAudio.com (Canada) are advertising at C$3.55 a foot - C$2.99 a foot if you buy 100 feet.
Finish off with a Micromark Multi-Way Mains Plug
http://www.tnt-audio.com/clinica/hydra_e.html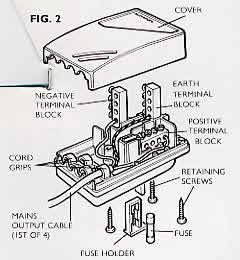 Available from Maplin. Part No VD02C