New test fixture
---
Got board and decided to make a new test fixture, after looking through the junk pile I found that old Hafler 150W amp, this thing never could handle life in the studio and I got tired of fixing it. I needed a clean listening amp and I also decided to make an all in one tool for working on tube audio. This is what I came up with.
1. 70W listening/electronic stethoscope, has a 1M pot and a .1UF 630V cap to block the AC and to pad the input.
2. has a 500ohm 26W (2 1K 13W resisters in parallel) to drain off that annoying high voltage so daddy doesn't squeal like a pig when zapped.
3. has a n 8ohm 100w, (soon to be 200W) dummy load with and O-scope out, has a second input that can be patched to the listening amp for when I want to hear whats going on, (I work on mostly tube guitar amps).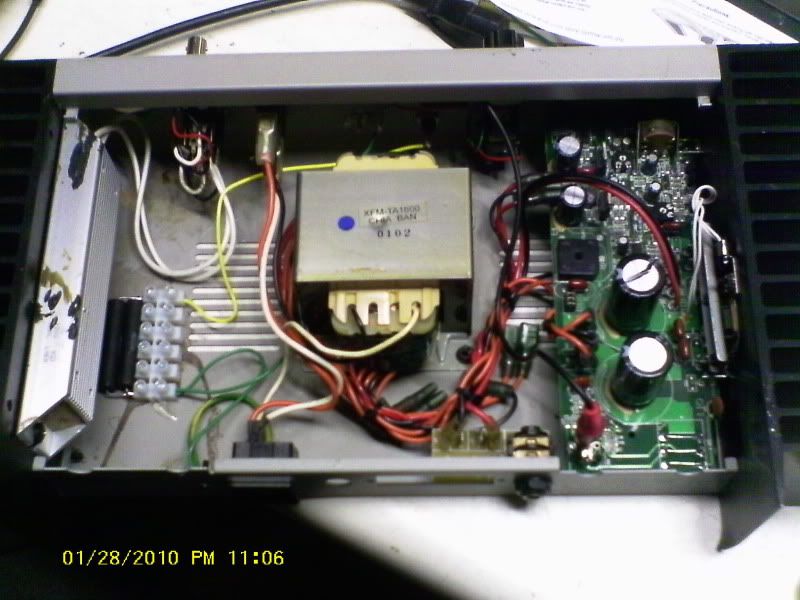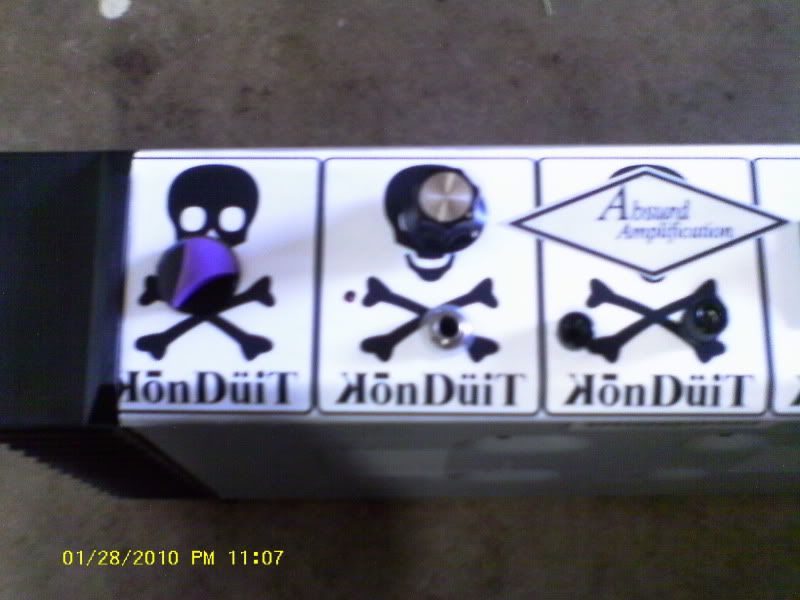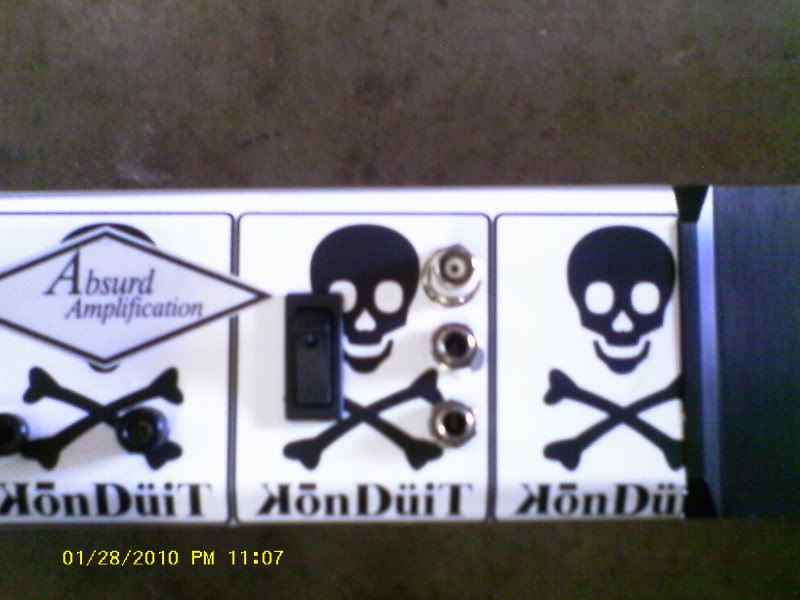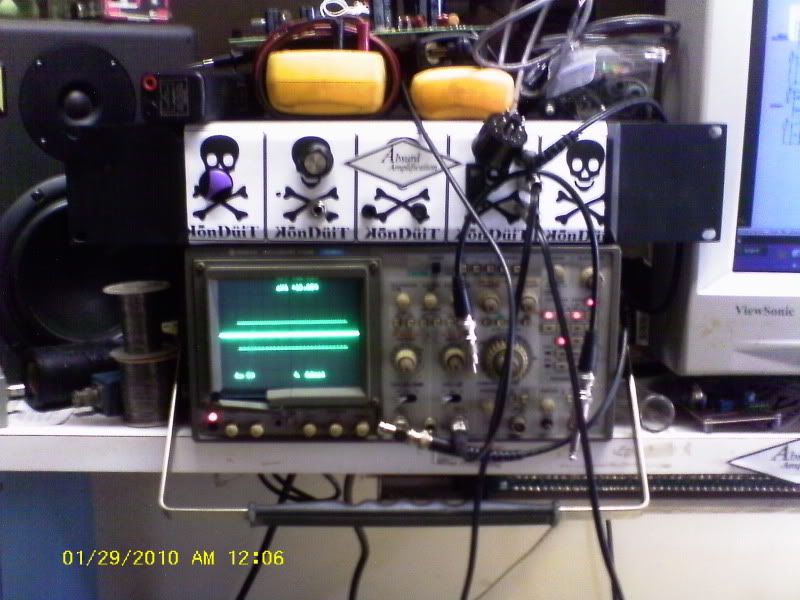 What creations have you guys built in the quest for audio excellence