Polar Response Measurement Jig ideas?
---
I'm going to build a jig of some sort - that could be as simple as tape on the floor or as complicated as a swivel setup - to take polars at various angles from 0 to 90 degrees, with (15* intervals). I'm trying to stay simple and one constraint is that the setup not cause reflections.
In my case, I need something that would allow me to move the mic around the wall I've built.
I've considered doing something that uses a swivel at the base of the IEC baffle I've built, attach it to the mic stand and simply move the mic stand in a circular pattern. I'd like to take it a step further, though, and make it adjustable in distance from the baffle/driver being tested for various reasons.
I was wondering if anyone here might have some suggestions and/or pictures of what their polar jigs look like that could help me get my blue sky imagination going. A trip to Lowe's always helps kick my brain in to gear, but it also kicks my wallet up about 5 notches too high.
Here's what the baffle looks like: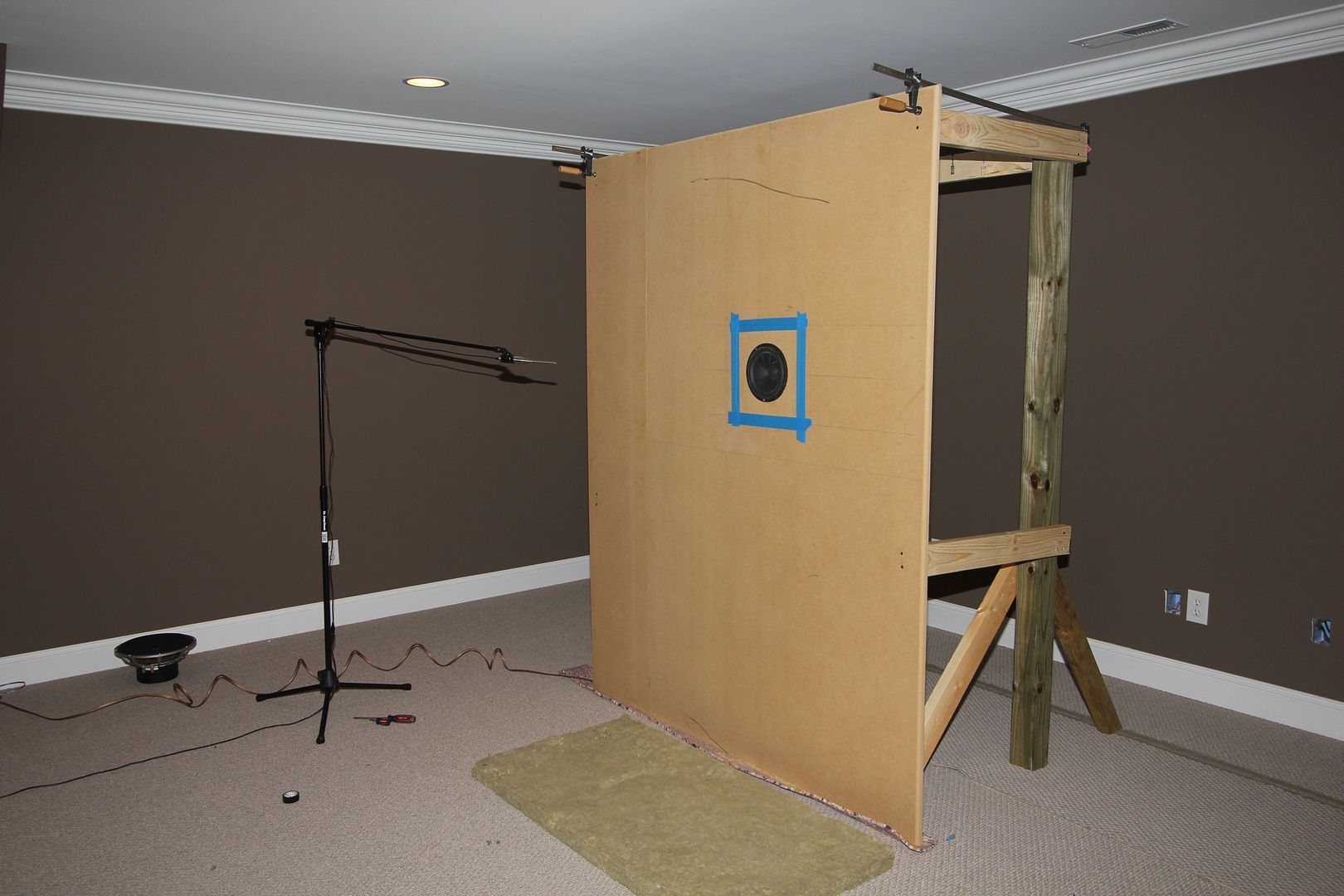 Note, the above isn't completely final. I still have to determine final bracing. It's up just to get an idea of what else needs to be done. FWIW, since I took the picture above, I've added absorption panels to the ceiling. So far, I've got a flat impulse response on-axis out to 12ms.
Thanks,
Erin