Eico 667 Tester!
---
I think this is a
big
step-up from my emissions-type tester!
This
is a tube tester!!
I just felt like sharing-- I hope this is the right section for this thread...
Absolutely gorgeous!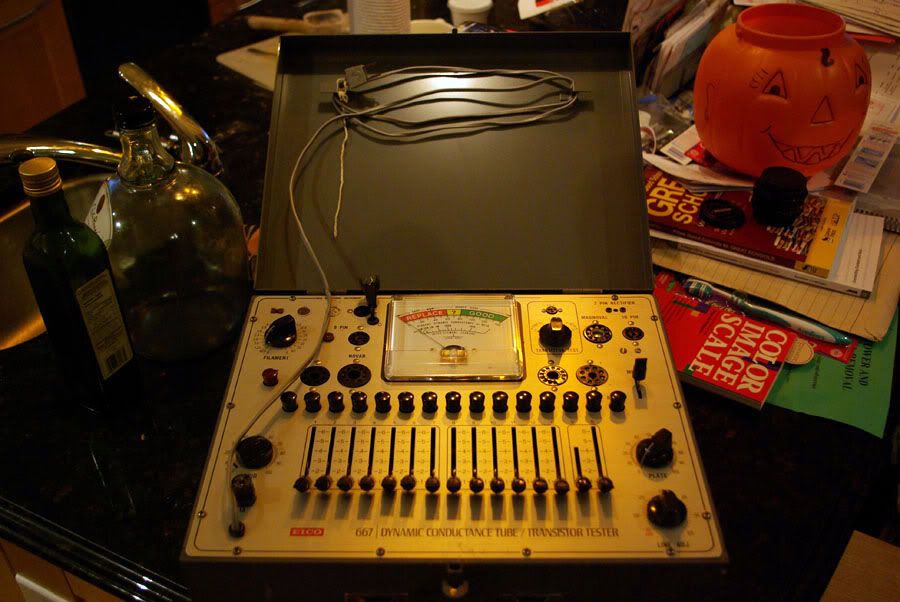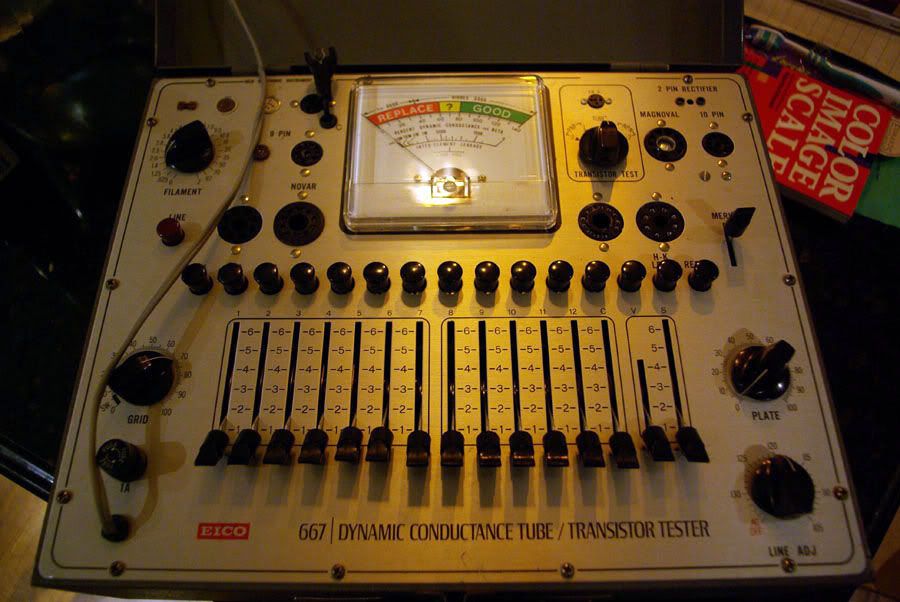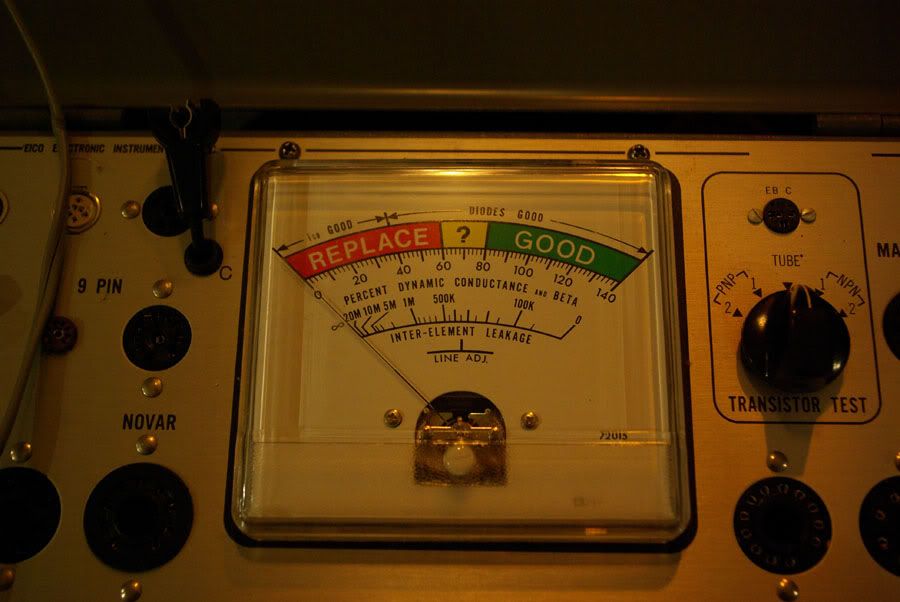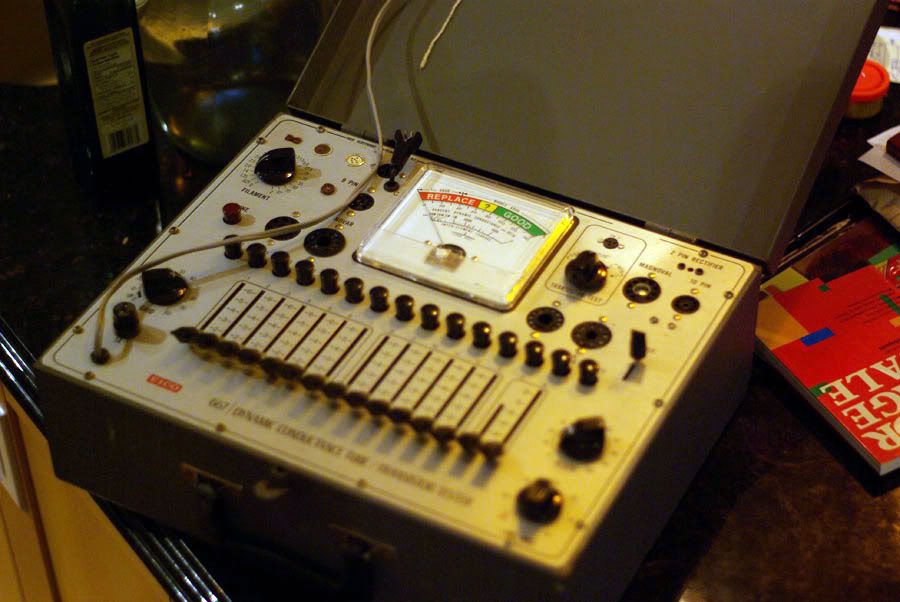 Rockin' the steel suitcase look;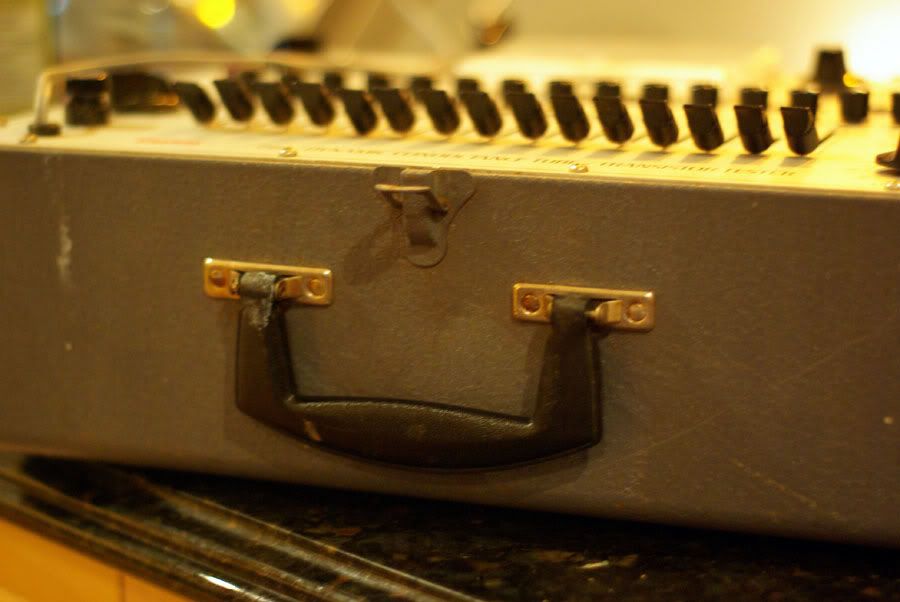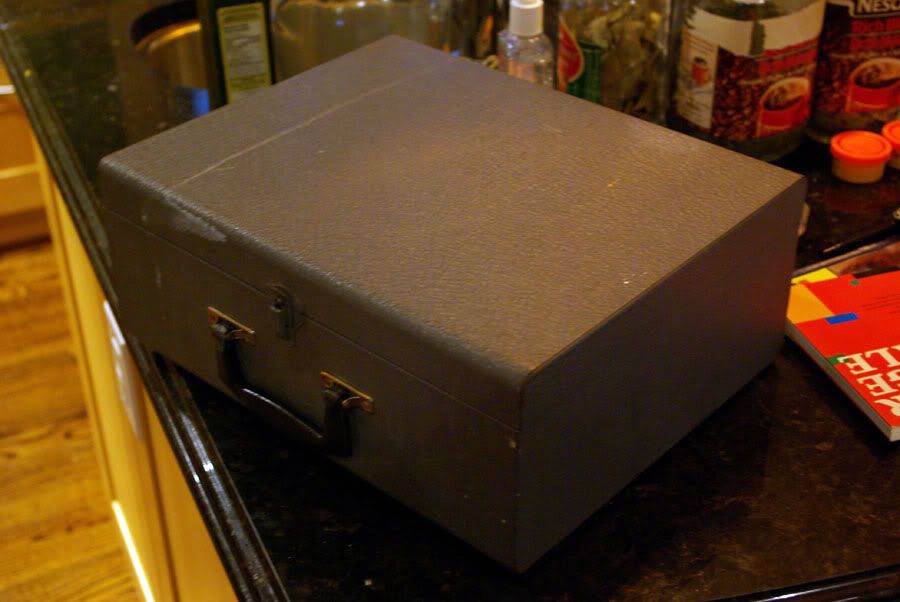 All the literature;
Under the hood;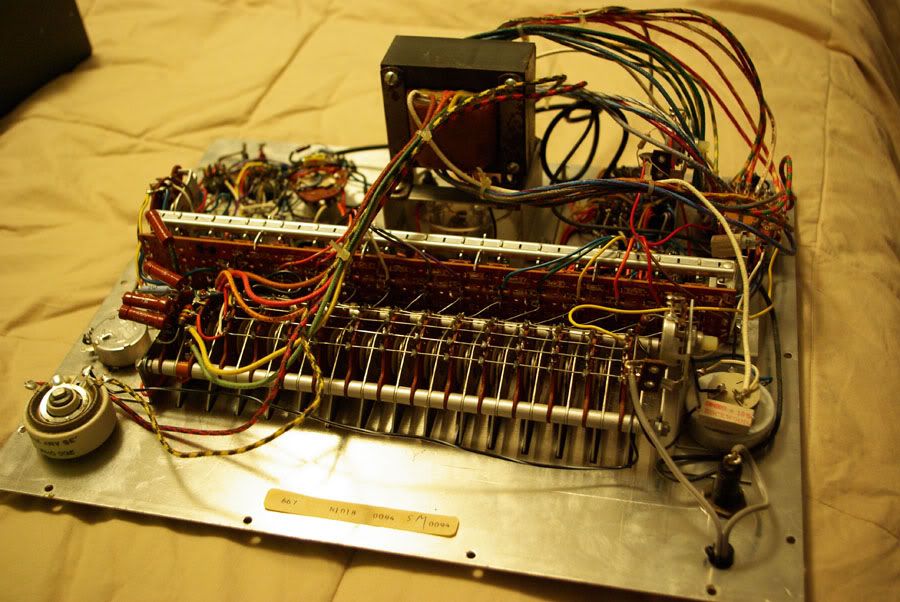 Someone was in here before... replacing resistors... ?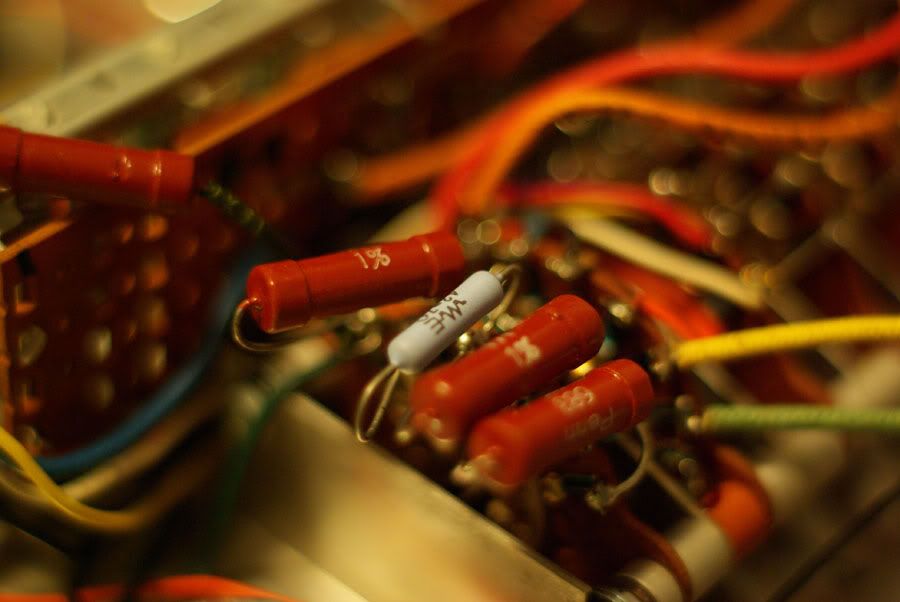 I popped it open and didn't find any selenium diodes; at some point the factory (or they were upgraded) changed then to silicon, so I felt safe to fun a couple quick tests as everything under the hood looked good.
I've successfully tested a 12AX7A and a 6550.