diyAudio Member
Join Date: May 2005
Location: Vancouver BC Canada
Eryn's TU-8340VK with Lundahl
---
Yes.. Eryn You are the first girl to finish this amp... I am proud of you!!
Hi Victor,
I installed the opt last night, I've only spent a short listening to them but I can tell they are amazing. Compare to the original opt, these are like another level. Music, especially vocals sounds much more refined, clearer and delicate... seems lift a veil from the stock opt. I can hear more details and its really quite, virtually noiseless.
Thanks for letting me know this opt. I really enjoy this amp. Btw, I attached some pic for you. I added a bit braid and a claw washer for each M4-6 screws.
Eryn
Hi Victor,
Thanks! I just played a few solo cello tracks. It sounds very rich, detailed, delicate and clear. I can really feel the power from the string of cello.
I love your HV cables, wow, you musy took a long time to make cables for all the opt. Thanks!
Eryn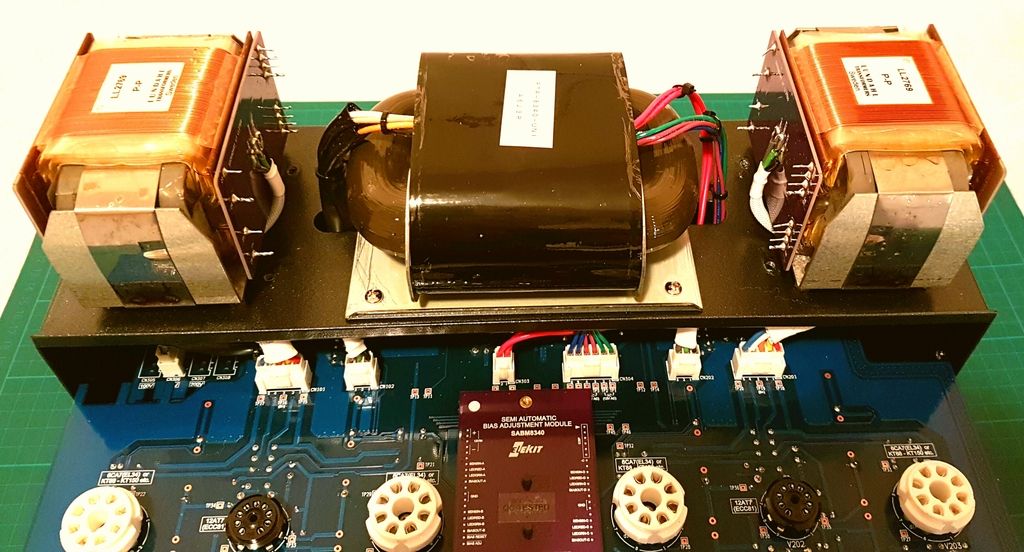 [