ELEKIT TU-8100 Siemens PCL86
Available November 15, 2012 Price $345.00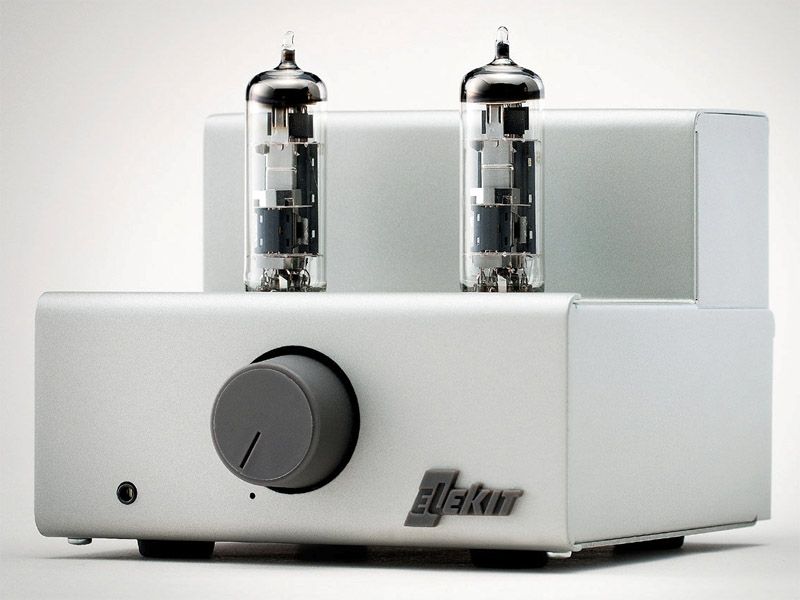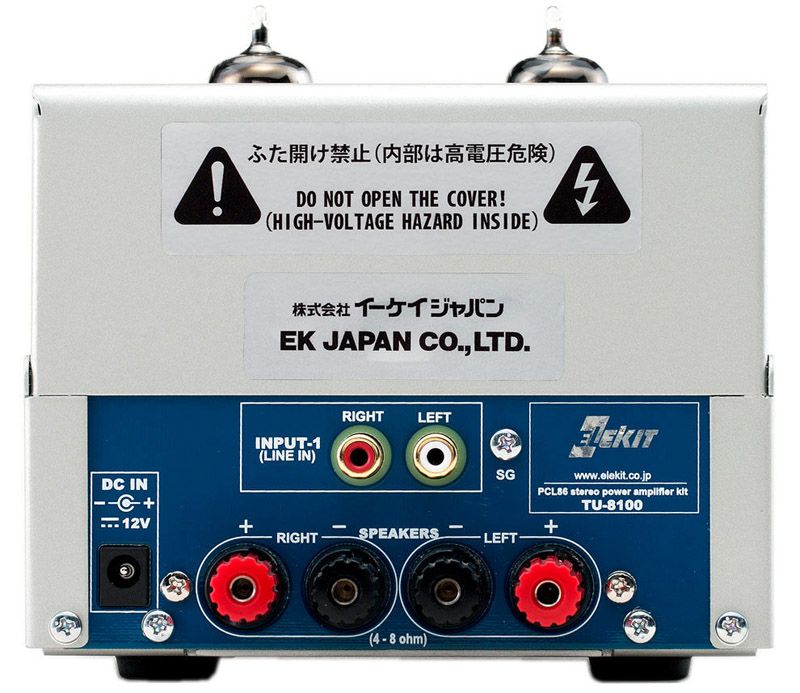 With optional DAC
[specifications]
●Vacuum tube: PCL86 (14GW8)X 2 Siemens
●Output: In 2W +2W (THD=10%, 1kHz, 6 Ω load)
●Input: 500mV (INPUT-1: RCA jack)
     : 150mV (INPUT-2: a stereo minijack)
●Residual noise: 40μV (IEC WEIGHTING))
●Frequency : 23Hz - 33kHz
●Speaker impedance: 4-8 Ω
●Output terminal: Binding terminal
●Power supply voltage: AC100V 50/60Hz (3P inlet)
●Main body power supply: DC12V 2A
●Dimensions: including the W142 X H136 X D178mm
●AC adapter: AC100 - 240V (50-60Hz)
●Weight: Approx 1.8 kg
I made the amplifier's power supply turn off when USB's power supply is turned off by TU-8100.
TU-8100 can be built into the PS-3249, and you can build it in according to the manual.
Here I made another attempt to devise a remodeling. Even if I turn off a PC, turning off the interconnecting equipment tends to be forgotten.
The same is true for an amplifier.
If I forget to turn off the H80, it is a hybrid configuration and electricity consumption is low, so it is within my tolerance level. However, when I forget to turn off the single-ended Class-A vacuum tube amplifier in "energy-saving summer"; I have a crippling sense of guilt.
The USB's power supply will turn off if I shut down or hibernate the notebook PC, so I took advantage of this, I detected USB-DAC's bus power was turned off and remodeled it to shut down TU-8100 as well. (Basically I cannot turn off the bus power even though I shut down the desk top PC. However it is possible to use it if you can change the setting to turn off.)
The remodeling itself is simple if I completely synchronize with the USB. However if I do so, I have to connect to the PC in order to turn on the amplifier even when I want to listen to a source other than USB-DAC.
Therefore although the number of parts has increased slightly, when the bus power goes from ON to OFF, the amplifier also go to OFF, but I made when I turn on the amplifier again I can turn it on without connecting to the PC.
(The amplifier doesn't start automatically in bus power OFF→ON. )
I add a circuit to TU-8100. This is the image of the figure which I wrote in an additional circuit to the TU-8100's instruction and I mounted on the back of the circuit board.
.(Click to enlarge image)
Option : Automatic Shut off option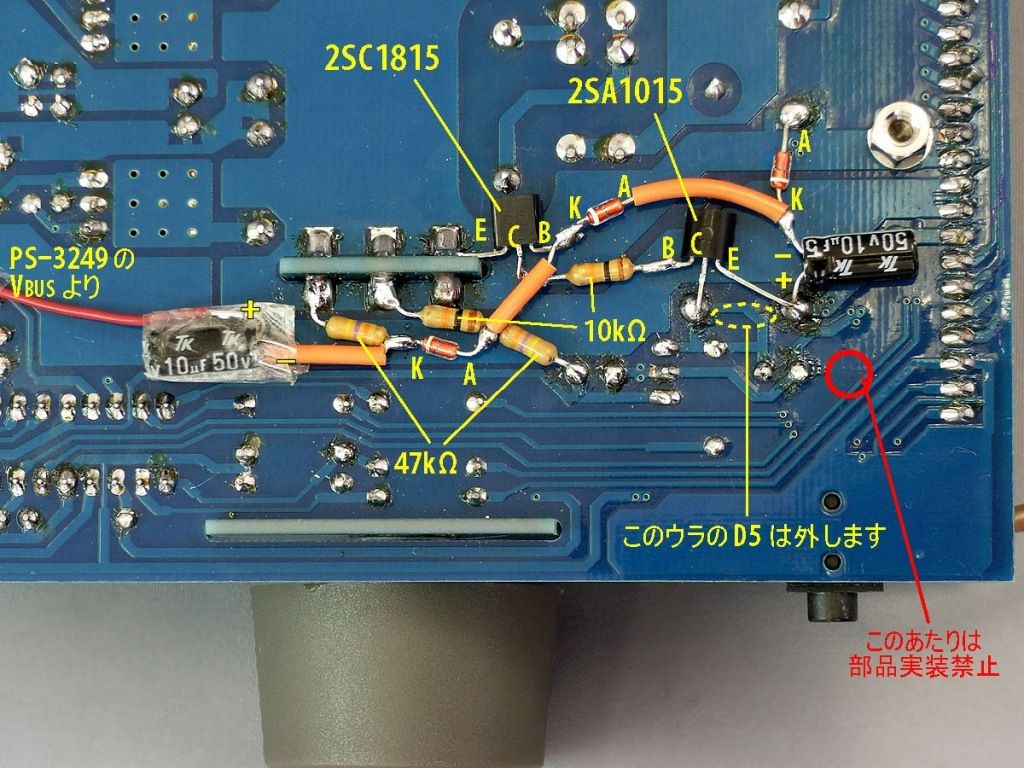 Option : USB-DAC