DAC Headphoneamp COMBO
---
After 2 months slow work, I just finished my DAC-Headamp combo.
The headamp is SOHA II. the DAC board works with DIR9001 and PCM1793.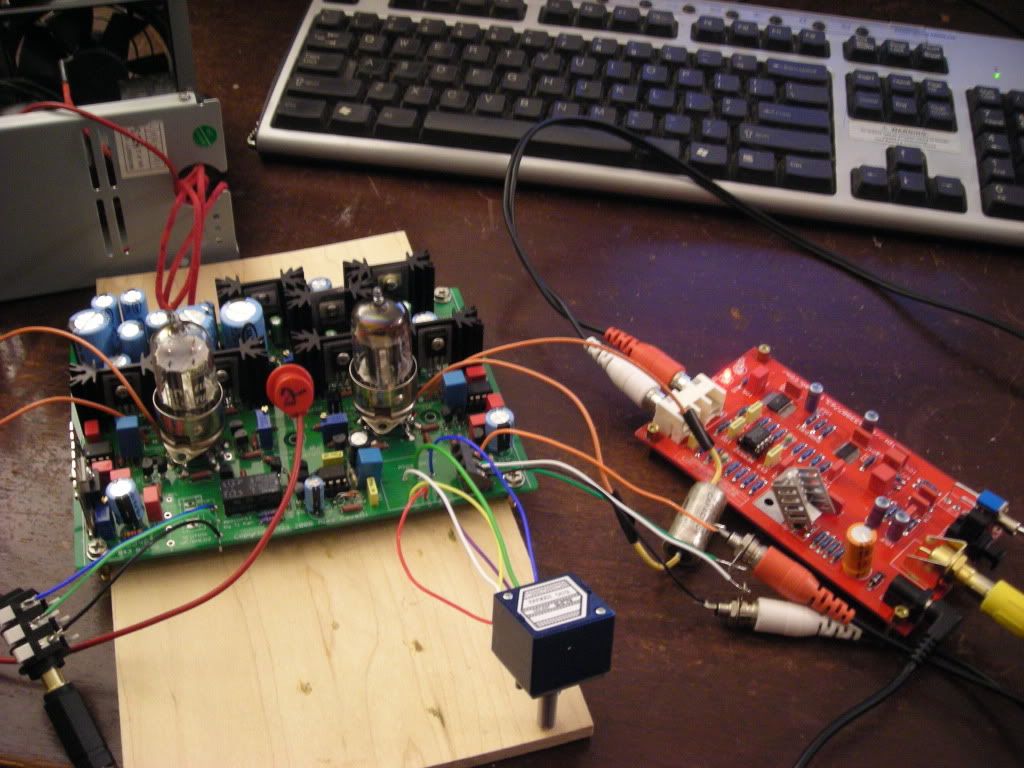 Here it is my case prototype of the SOHA-DAC combo. I know the cutting and wiring is shameful, but they are work well now. Next step is to find some good board for a nice box and redo the wire.
There are two LED that indicate the source is coaxial-DAC or RCA line in. Now the source is DAC.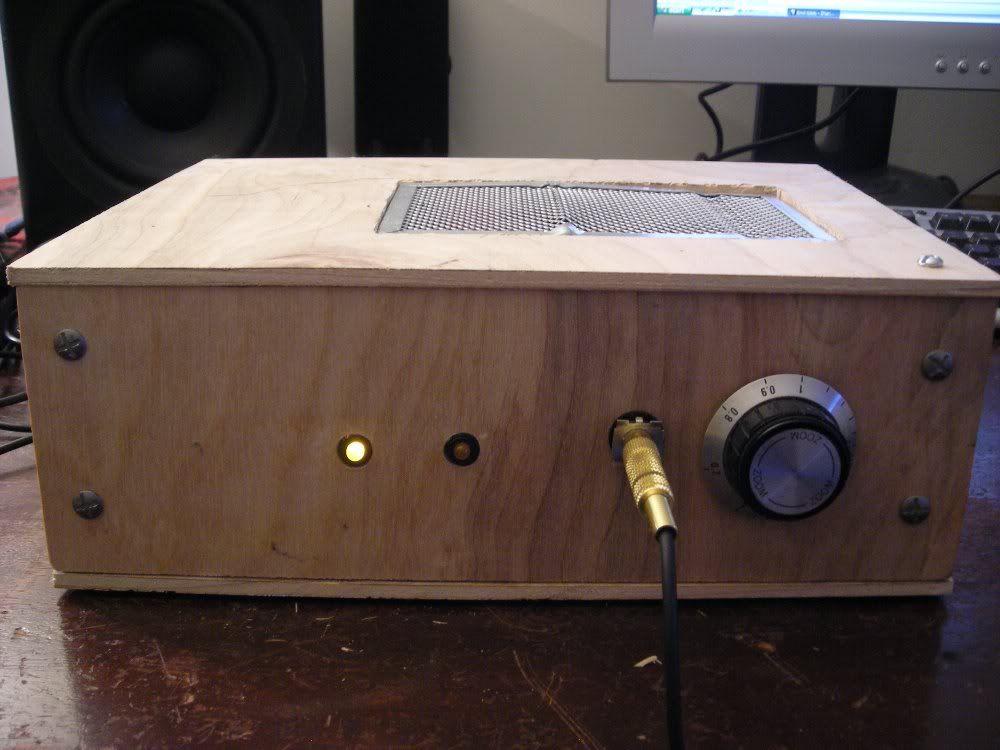 On the top the metal net is a piece of officedepot's card holder.
The DAC board used 12DC single rail input, and splited it into +-6V and virtual ground by LM1875. I removed the LM1875, and made a DC source on the yellow board, +-9V to the OPAMP, +6V to DAC, -6V for source switching and LED. Since the OPAMP is using the seperated DC source from DAC, I put the OPAMP, decoupling cap into another board. The opamp board is connected to the socket with pins. The two relays are for coaxial or RCA switching, and LED controling.