12V AC wallplug adapter, rated to something at least 500mA, a diode bridge, and a 7812 ic will do the stuff.
The IC should be connected like this :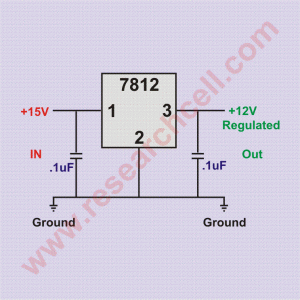 You can add some elco cap on the output side, say.. 2200 ufd, 16V, and a 15pf ceramic as far as i know never hurts.
Heatsinking may not be required, but you have to mount the IC on something anyways. Metal chassy parts are perfect. In that case You may want to electricaly insulate the IC from the metal.