Croatian Triode Festival 2012
---
Croatian Triode Festival 2012
On behalf of the Croatian DIY enthusiasts and audiophiles who love tube amps, we invite you to the third triode festival to be held in the city of Bjelovar (Croatia, Europe), 11 to 13 May, 2012
If you are near or passing by, definitely come and visit us, take part with your creations, exchange opinions and knowledge, and build new friendships.
Have fun and welcome!
For information and reservations, or any questions use e-mail address:
info@triodefestival.com
Our official website with more information about the festival:
Hrvatski Triode Festival - Bjelovar 2012.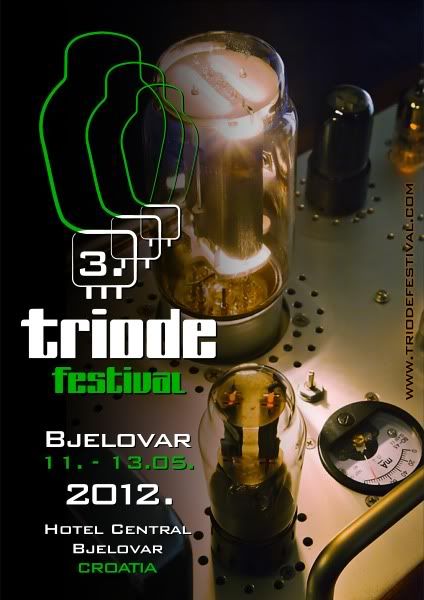 A short video of the first Croatian triode festival 2010:
Triode Festival - Krasno 2010. - YouTube