Greetings from Brazil!
I'm proud to announce that on May 29th -30th the Brazilian DIY community realized the first DIY Festival, DIY Fest Rio.
The event took place in Rio de Janeiro and reunited almost 200 DIYers and audio enthusiasts.
It was a unique opportunity to present projects (some of them very well known by this forum), exchange expertise, spend time with old friends and, above of all, make new ones.
Enough of blah, blah, blah and let's go straight to the photos, shall we?
The auditorium and participants installing theirs "jewels" before opening
The premier:
Renato Lira showing 2 of his speakers, a line array and a classic TL – DAD Baubo (
www.diyaudio.com.br):
JF (the guy with beard) and his speakers Eros MK2, Tutubarão showing a MBL clone from ebay and Thome holding a DAC Sabre32 by Twisted Pear Audio (I'm the guy aside staring at it amazed):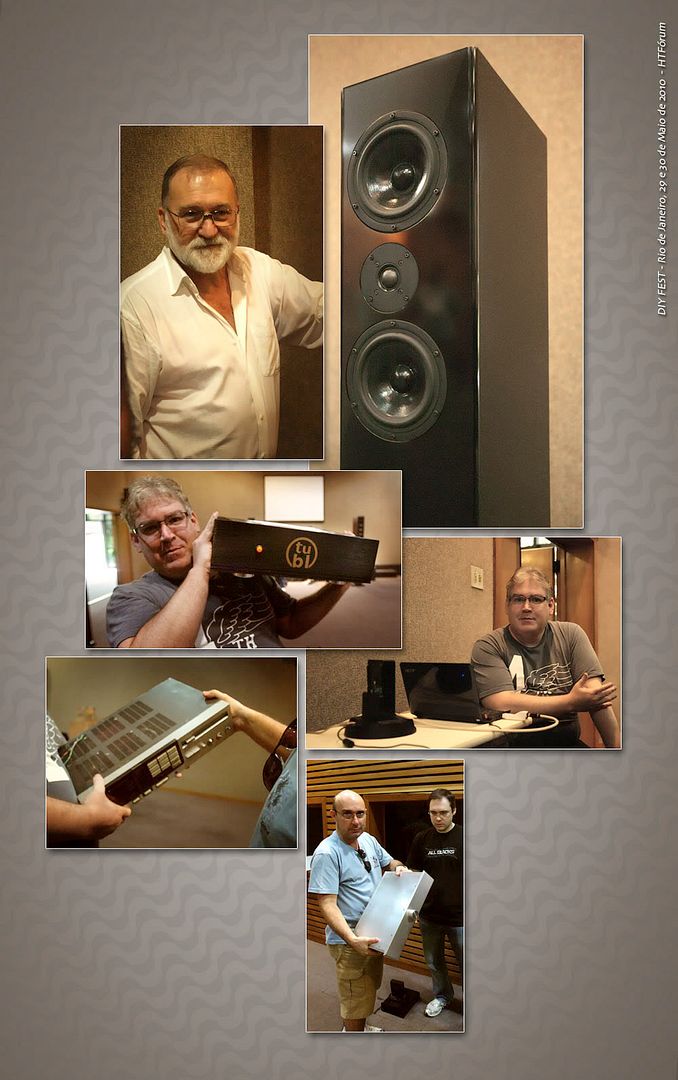 Me, my partner Eddie and our gear: a DAC Sabre24 by Twisted Pear Audio, a true balanced 50W per channel Beta22 amplifier by Ti Kan (
AMB Laboratories DIY Audio Site
) and Small Thor clone speakers. We also presented speakers cables; interconnect cables, power cables, a completely modified Squeezebox and power bar – a complete DIY set: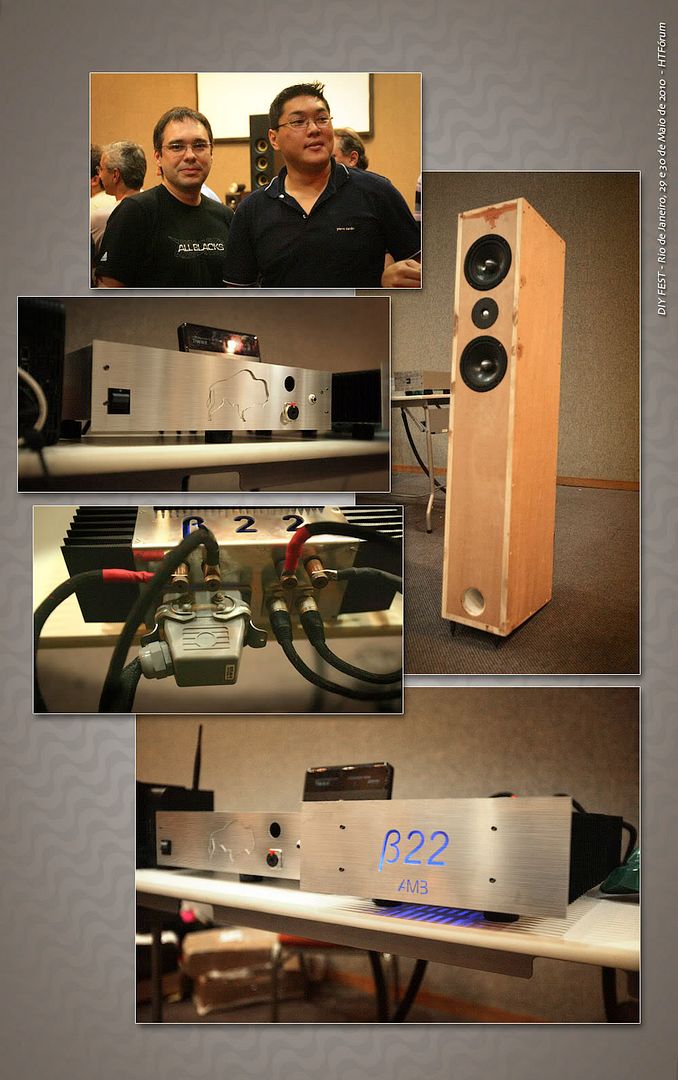 In YouTube you can find some videos from others equipments presented as a valve pre-amp and valve amplifier by Tonhão; DX Blame ES by Destroyer X; LM3886 amplifier and more… It's just to make a search for DIY Fest Rio.
And more photos…
Álbuns da web do Picasa - Farjonbr - DIYFest2010
Álbuns da web do Picasa - TONHÃO - DIY FEST - 29...
Regards,
Mutuano