diyAudio Member
Join Date: Dec 2006
Location: Huntington Beach, Ca
(Loaded) THE CHIPS DO BLOW
---
the other day i decided to take a look at my Gallien Krueger 700rb bass amp, remembering a few years back after pluging it into a cab with a load it hated it gave a pop and i had to blow out the flame coming out the top.
it still worked after that surprisingly, but i never tested it live or in a club after that since my focus turned more to engineering.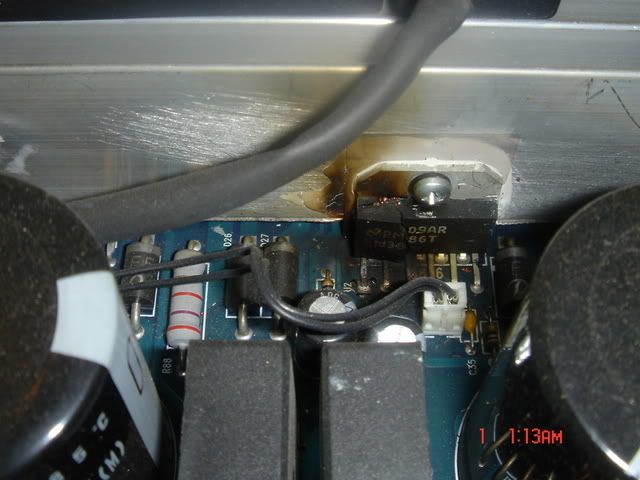 and so that was my problem. LM3886 exploded and ignited. ha ha its funny looking back at the situation. now im gonna try to repair it.
im not really sure what this chip was used for cuz the 700rb is a bi-amp. i believe 350w @4ohm woofer, and 50w tweeter. im guessing it was probably for the horn?? not sure, i think i heard once before someone saying LM3886 can be a booster also. anyways, good thing i got 3886 samples.'
')
wink
it doest look like anything else is damaged. at least visibly. is it possible for this to be the only part needed to change?
am i trippin or is that molten copper?