LM4780 Monoblock Chasies Design
---
Hi
I am planning to build LM4780 based Monoblock.
Now I am just preparing list of materials required for build, and making preliminary calculations.
By my calculations (using 2X22V, 400VA toroid, and using 1 chip per channel) heat sink from Conrad Heat Sinks MF25-100 with thermal resistance 0,37C/W should be sufficient.
My biggest concern is chassis layout.
My idea is to use MDF for chassis to keep cost low (I have material and tools).
Dimensions are (W/D/H) 220 / 300/ 100mm (8,6"/11,8"/4").
My concern is will this layout allow sufficient cooling.
Front wiev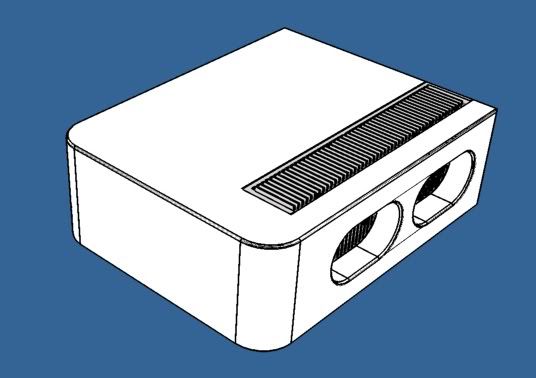 Bottom wiev, with rear plate.
Circular conpartment is for torroid, compartment near heat sink is for AMP board, and other compartment is for PS.
Thanks
---
Last edited by CRNIC_IVAN; 30th December 2011 at

06:13 PM

.